Does Brazil have a compulsory education system?
People often ask me this, so I thought I'd write about the educational system.
Compulsory education is from age 4 to 17. This was decided in 2006, when kids who would be four years old by March 31 had to enroll in preschools called ensino infantil. Basic education, or ensino fundamental includes what in Japan would be the nine years of elementary and junior high school, with kids who turn six by March 31 entering the first grade. Prior to that, there were eight years of elementary and junior high school that started at age seven, but it was changed because people thought that kids would get a better education if they went to school for longer. Public schools are required to hold at least 200 days of classes per year, for a total of 800 hours. Even public preschools are open the same number of days. Private schools are allowed to choose their own number of class days, but are almost all about the same as public schools.
Once students complete their compulsory education, they can go on to a secondary education (three years of high school), and then higher education (university). Regular university programs are four years, five years for construction, engineering, or law, six years for medical school, or 2-4 years for a master's and 4-6 years for a doctorate.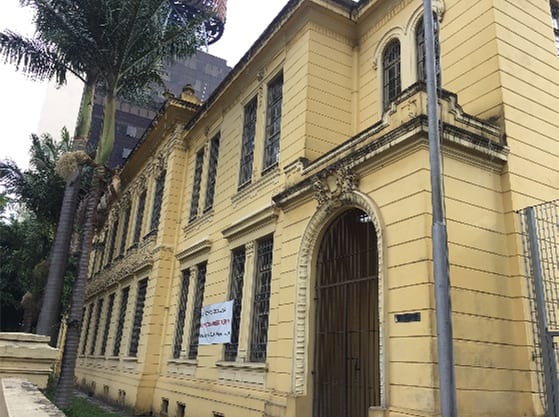 Public preschools as well as elementary and junior high schools run on a two-period system, the first from 8:00 AM to noon and the second from 1:00 PM to 5:00 PM. There are also full-day programs that run from 8:00 AM to 4:00 PM. Private schools typically start class at 7:00 AM or 7:30 AM and have a similar two-period setup.
Because of the limited hours, there aren't home economics, music, or art classes. If a student does want to study music, for example, they'd take lessons by hiring an in-home music teacher for the instrument they want to learn or go to a music school.
There is time for PE, but it's mostly just learning how to play volleyball, futsal, basketball, and other team sports. There's no track and field, for example, so the schools don't have marathons or sports festivals like they do in Japan. There are graduation ceremonies, but no entrance ceremonies or parents' days. There aren't swimming classes either, so students who want to learn to swim have to go to a gym or swimming school on their own. But it's not like little kids have a clear idea of what they want to do or learn yet, so the parents collect various information, make their kids learn things, and then pursue them if they have an interest in or a talent for it.

The new school year starts at the end of January or in February, and there is a four-quarter system that ends in December. Parents choose the schools rather than having them selected by geographical district. For this reason, many students commute to school by city bus, school bus, or have their parents take them. Sao Paulo is a major city with lots of traffic, and there are concerns about robberies and kidnappings, so you almost never see elementary school children walking to school alone.
In Brazilian education system, students may have to repeat the same grade even during the compulsory education period. The national education plan calls for having 95% of 17-year-olds finish basic education by 2024. In reality, though, about 23% of students who graduate from public schools fail at least one year. The figure for private schools is 7%. The fact that some students are failing means there is a problem with how the teachers are teaching and/or that students are not studying—and yet the country is spending money on them. That's why starting school earlier is so important, and why they decided to move the starting age for compulsory education to four.
In general, private schools have a higher standard of education during the basic and secondary years.
The Brazilian education system is dealing with some difficult problems, but it does have the benefit of having completely free public schooling through higher education (university). Those who have a little more financial freedom have their students study at private schools through their secondary years and then go to a public school for university.