Anything new in your lives? I've been reporting on the COVID-19 situation and the response here in Brazil since March. Many people who read my blog have reached out to ask if I'm OK, and I'm touched by your concern. Brazil has the second most COVID-19 cases in the world, passing one million on June 1.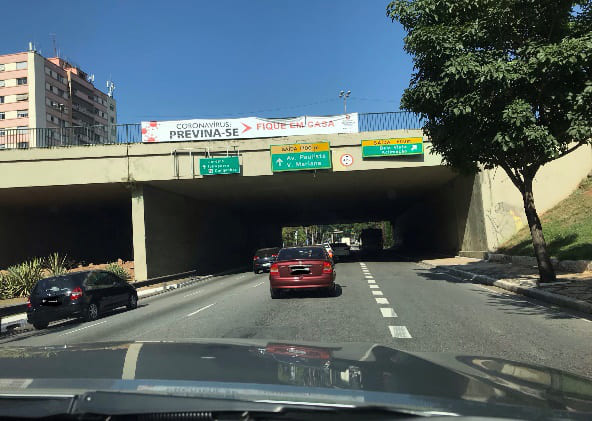 The governor of São Paulo announced a five-stage plan to bring the situation back under control, with different stages being implemented in each area according to the status of the outbreak there. The city of São Paulo, under a variety of restrictions in place, allowed car dealerships, real estate agents, and offices to resume operation on June 11, and shops to be open for four hours a day between 11 AM and 3 PM. Shopping centers can now be open from 4 PM to 8 PM. Food courts and restaurants can only offer takeout and delivery service. The purpose of the staggered times is to avoid congestion on public transport, but because São Paulo is only at the second stage from the bottom, people are still being told to stay home whenever possible.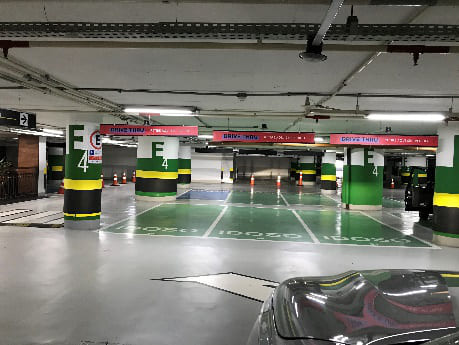 About two weeks ago when the stores opened up, I experienced drive-thru shopping at a Daiso store. With this system, you contact the staff using an app called WhatsApp, select the products you want to buy, confirm them, pick up your packages in the shopping center parking lot, and pay with a credit card. I went there when people were waiting, and saw staff from other shops waiting for customers in the parking lot as well. Three people from Daiso came out. One had the products I ordered in one hand and hand sanitizer in the other. The other two each had a machine for taking credit card payments. A staff member asked if they could take a picture, so I stayed in my car and they took one of us with our huge masks on. Apparently I was the first drive-thru customer at that store, so the young employees greeted me with smiles. The whole thing only took a few minutes, but their smiles lifted my spirits. It felt like the first time in a long time that I had had a novel experience.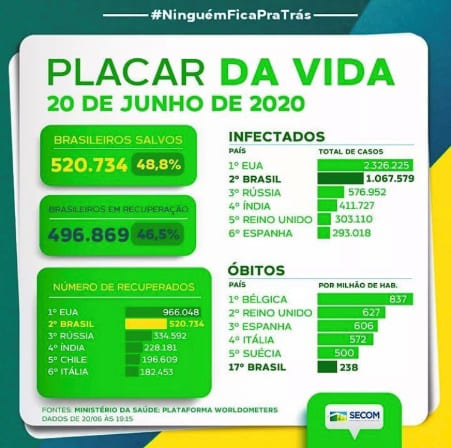 I'm sure the fact that Brazil has the second highest number of COVID-19 cases in the world is being reported in other countries. Brazil is a huge country with a population of 209 million people. It still suffers from huge income gaps, and experts knew that it would be difficult to stop the spread of the virus here. A stay-at-home order was put in place early to give people time to set up makeshift hospitals. Everyone was of course shocked by the fact that we topped a million cases, but there are other numbers to look at as well. According to a chart released by the Ministry of Health on June 20, 48.8% of those that were infected (around 520,000 people) have recovered. Our fatality rate is 238 per million, which is 17th in the world.
It's been ten days since the stores started reopening in São Paulo, and the numbers of positive cases and deaths are still increasing. Still, the increasing economic hardships are causing stores to close and people to lose their jobs. The fact is that we have to gradually resume business even as we try to prevent the spread of COVID-19.
Within the city, there are plans to run a Phase III trial among 9,000 volunteers in a joint project between the world-famous Instituto Butantan (known for its collection of venomous snakes and infectious disease research) and Sinovac Biotech, a Chinese biomedical company. There is also information on a joint Phase III trial between Oxford University and Unifesp (the Federal University of São Paulo) using a thousand volunteers. Let's hope that the vaccine passes human trials and gets approved!