FIFA World Cup Qatar 2022 finally begins on November 20.
Brazil has played in every World Cup since the first tournament in 1930 and has won 5 times, in 1958, 1962, 1970, 1994, and 2002. This time round Brazil came out on top in the South American qualifying rounds without a single loss. They say Brazil is the favorite to win.
Brazil is aiming for its 6th win with Tite as coach at this tournament.
The 26 members of the Brazil squad were announced on November 7.
They are the 3 goalkeepers, Alisson, Ederson, and Weverton, plus Alex Sandro, Alex Telles, Dani Alves, Danilo, Bremer, Éder Militão, Marquinhos, Thiago Silva, Bruno Guimarães, Casemiro, Everton Ribeiro, Fabinho, Fred, Lucas Paquetá, Antony, Gabriel Jesus, Gabriel Martinelli, Neymar Jr., Pedro, Raphinha, Richarlison, Rodrygo, and Vinicius Jr.
I am especially looking forward to it because Neymar, 39-year-old Dani Alves, and 38-year-old Thiago Silva, who is playing in his 4th consecutive World Cup, will be appearing.
When you think of soccer, you thin
k of Brazil. And when you think of Brazil, you think of soccer. That is how big soccer is in Brazil. Virtually the entire country watches when Brazil is playing in the World Cup.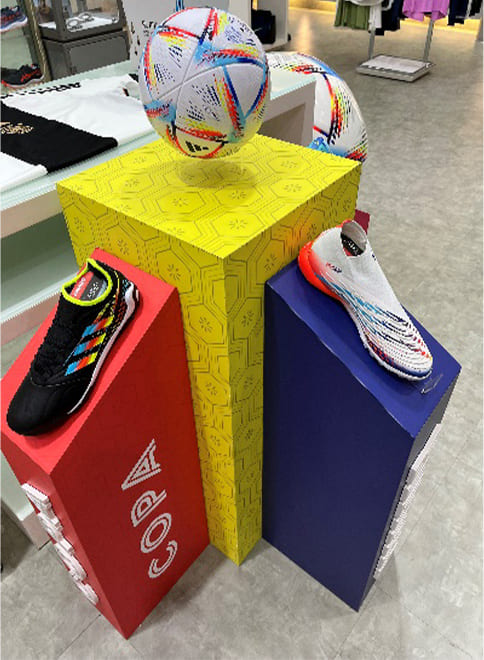 Did you know that banks close to customers when Brazil plays in the World Cup? Bank tellers' hours are normally 10 am to 4 pm. When Brazil plays at noon, bank hours shift to 9 to 11 am and 3:30 to 4:30 pm. When a Brazil match is at 1 pm, hours are from 8:30 to 11:30 am. If a match is at 4 pm, hours are from 9 am to 2 pm.
Schoolchildren also go home early. And generally, people working in offices stop work or leave early to see the match.
While it's fun to watch matches with family and friends, it's even more fun to watch together with Brazilians at a cafe, snack stand, or restaurant. That's because you get to feel the Brazilian passion for soccer. And of course, restaurants have big TVs. When people watch a match, everyone wears the Brazil uniform or green or yellow clothes (the colors of the Brazilian flag).
Everybody watches the TV, concentrating on the game just as though they were at a soccer stadium. They let out a "uugh" in a low voice when they are disappointed about a missed shot on goal. And when Brazil scores a goal, they all shout out loud "Gol!" letting everyone know with their voices just how full of joy they are. Even from where you are watching you can hear other people in the area all around shouting out, some even let off firecrackers with a "bang, bang!" here and there. Brazilians sure do enjoy watching their matches with all their passion! And I am always right there in the thick of it (LOL).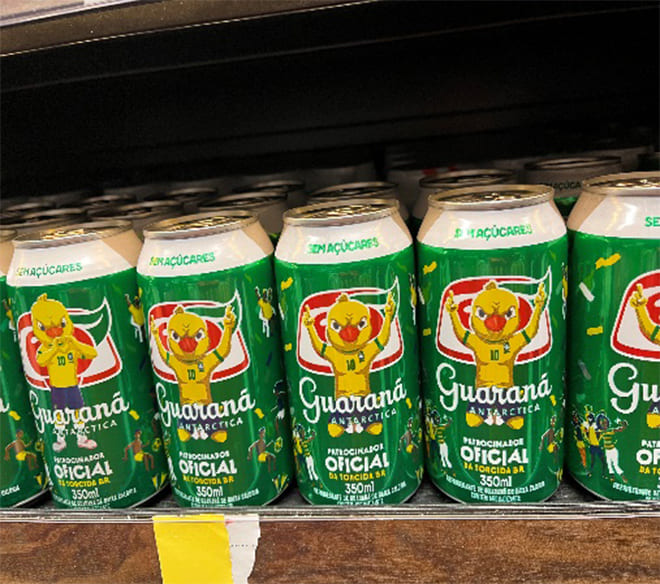 One of the reasons why soccer is so strong in Brazil is that there are lots of kids who dream of succeeding through soccer. The gap between rich and poor in Brazil is big, and kids born into poor families dream of soccer success. Whenever they have the time, they kick a ball around, playing soccer even where there are no goalposts. And in fact, superstars are born in places like that. They attract the attention of the Brazil coach and develop as players. The players who successfully turn professionals transfer to the world-famous European clubs. That's for financial reasons of course. It's a pity that one successful player after the other goes to Europe, but the idea that they "come back" to represent Brazil in the World Cup makes people especially happy. And above all, there is the joy of watching them again succeeding and growing.
I wish the Brazil team the best of luck at the World Cup as they aim for a 6th win.
Vamos, Brasil! Let´s go, Brazil!