Even in the so-called "autumn gloom," the fine weather still continues in Gold Coast, with the days still beaming with warm sunshine. In addition to the ocean (of course!), Gold Coast is surrounded by several lakes and canals. Water is thus ever-present in people's lives, and the locals feel intimately connected to it. This is the land where people learn to swim and surf from an early age, and where considerable effort is invested in training up child lifeguards known as "Nippers." People are simply well-used to water, and some of them are completely in love with it, even going for a swim on cold winter days! Furthermore, wakeboarding, kayaking, canoeing or fishing on lakes and canals are all emblematic of a Gold Coast lifestyle. If you go beyond the famous Burleigh Heads surfing point, you will come to a large estuary named Tallebudgera Creek. The vicinity is mostly seawater: clear, tranquil and – except for the very center – nice and shallow. The creek is thus an excellent place for young children to play, and therefore always crowded with families on weekends and holidays.  Well, I say "crowded," but not to the extent that the beaches back home in Japan fill up in mid-summer! I simply mean that you have people riding SUPs (stand up paddleboards) and kayaks back and forth between the swimmers, taking care not to disturb them. And, on my latest visit, I decided to try out kayaking myself – for the first time ever! After telephoning a kayak rental company I found on the internet, I was down at the creek barely an hour later, ready to be met by a distinctly "Aussie" couple!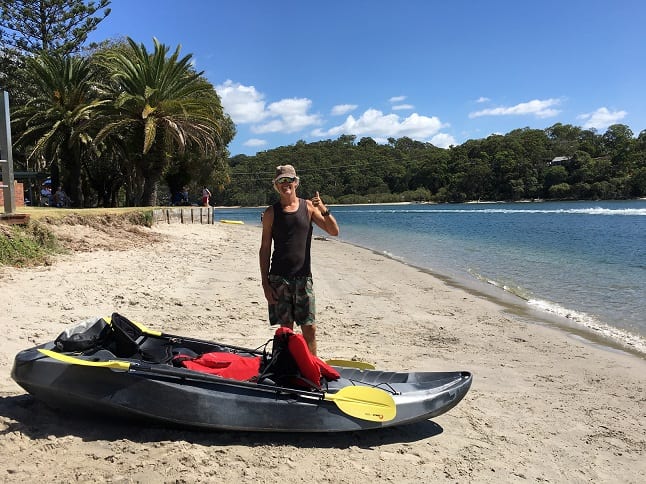 Adam: the man who rents out kayaks and SUPs. I rented a two-seater!
"It's really easy to use," they told me, before providing the simplest of explanations. And they gave me advice on which way to head based on today's current and wind direction. As it was a 2-hour rental system, I was instructed to "just bring it back here in two hours. Or if you finish earlier than that, just bring it back whenever." Such is the "go with the flow" approach of the typical Aussie – or so I feel!   As it was an outstanding day – and as I'd always wanted to ride a kayak – I was determined to hold onto my kayak for as long as possible! I therefore began my ride in high spirits. Paddling turned out to be just as easy as the couple had promised, meaning I was easily able to take pictures and have fun soaking up the surrounding landscape.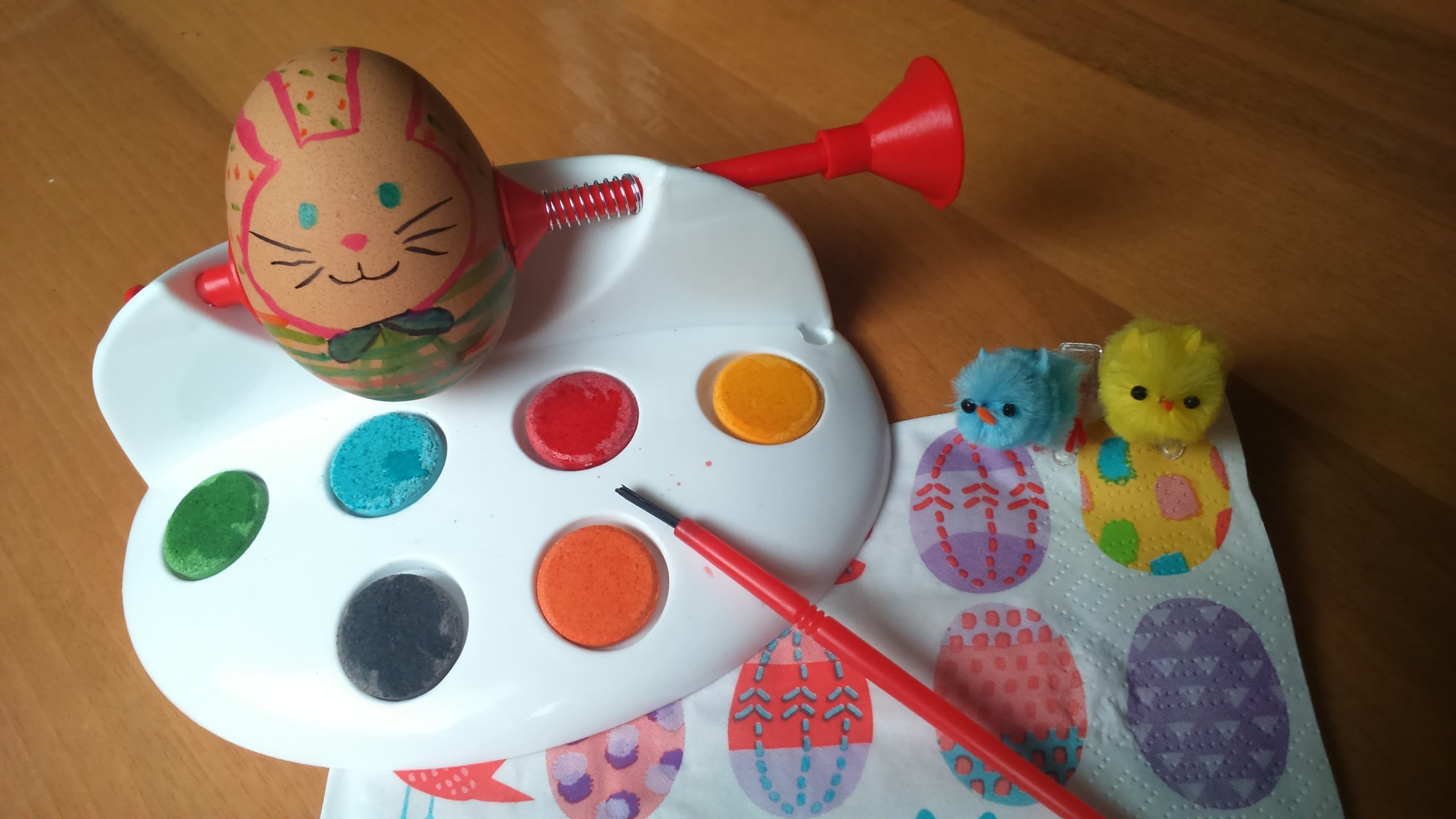 In this highly pleasant location where the waters raise not a single wave, the SUP (or Stand-up Paddleboard) is also a popular attraction. 
A row of attractive houses lines the waterfront, and with the estuary blessed with white sand similar to that of the beach, some of the gardens look rather like private beaches.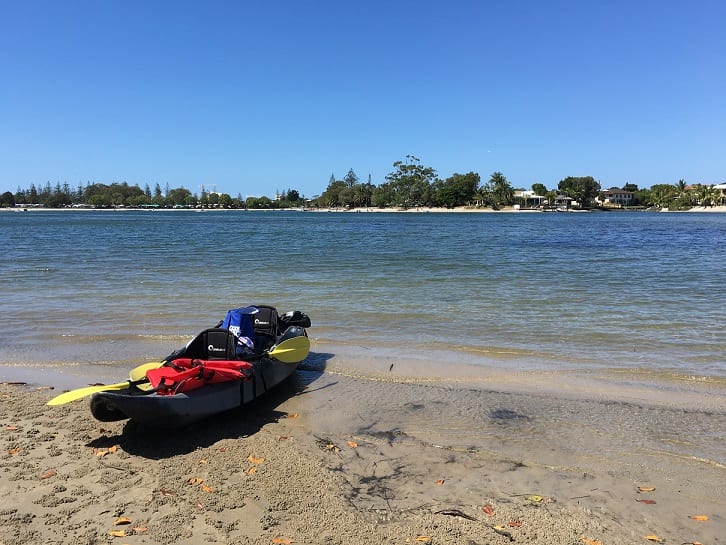 You can take a rest on the odd beach or sand dune and really savor the landscape. 
  Alas, even Gold Coast must soon face a short winter season, so I want to come back here while it's still warm to try out a SUP!