I see them inside stations, hospitals, and shopping centers rather than on street pavements around town. And where else…? Vending machines: I really can't think off the top of my head where else you find them. There are vending machines that sell mineral water and sparkling soft drinks, as in Japan, as well as some that sell snack foods, chocolate, and so on. I rarely ever use them, except when I'm catching a train. First, drink vending machines in Australia don't have hot drinks, so all the coffee is cold. Instead of coffee, vending machines usually have sweet, coffee-flavored milk drinks in PET bottles. You can get good coffee beans in Australia, there are a lot of good baristas, and the quality of the cafés is high, so if you want to get a coffee you usually go to a café, and that's probably why there's no need for hot canned coffee. Japan has a bigger variety of soft drinks: there's not as much choice here. It's basically carbonated soft drinks or mineral water. Pricewise, they tend to be considerably more expensive, just like the prices in convenience stores, which I wrote about before. So, with low demand, vending machines' in Australia go almost unnoticed. The photo below shows a drink vending machine inside a station.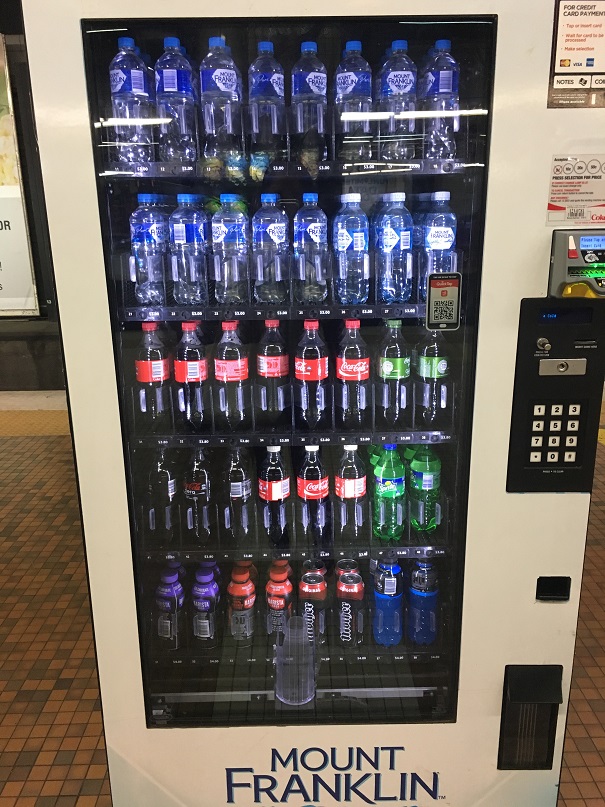 The top two levels are all water! Fourteen of those items are mineral water, and three are sparkling mineral water. The lack of variety means many of the choices offer the same thing. The other choices are cola, Sprite, coffee (with the red caps and purple caps on the bottom level), an energy drink (the black cans to their right), and a sports drink (the blue drink on the far right, bottom level). By the way, when I first came to Australia I was surprised by the bright red, orange and blue colors of some sports drinks, they seemed to be too vivid and colorful to really be drinks. Energy drinks are popular here and there is more variety than in Japan.This vending machine sells snacks and confectionery.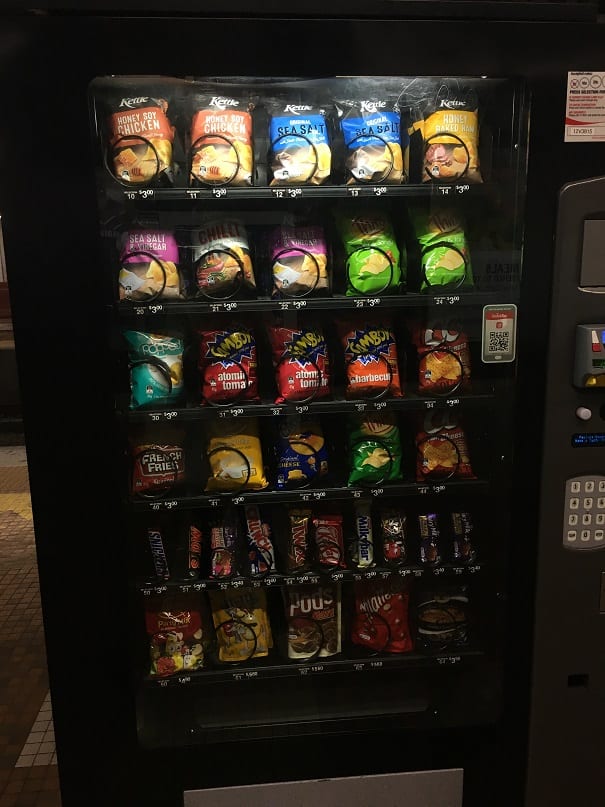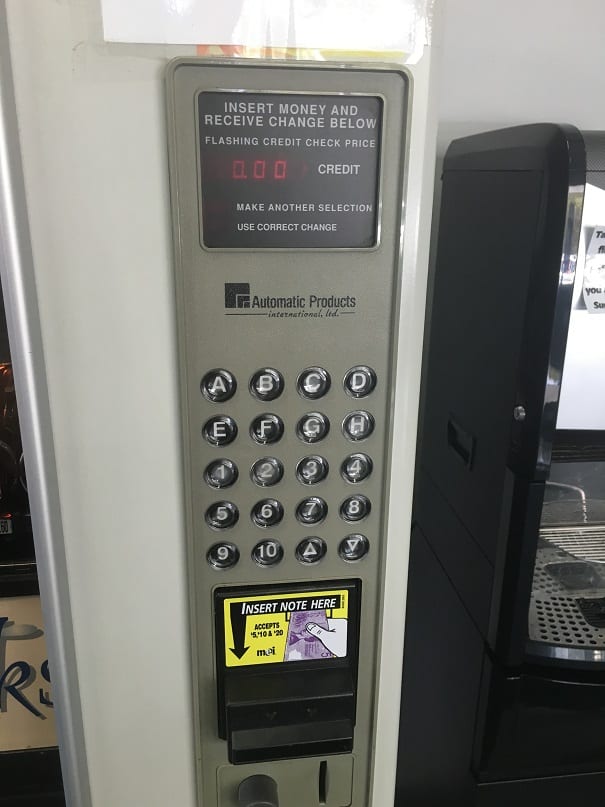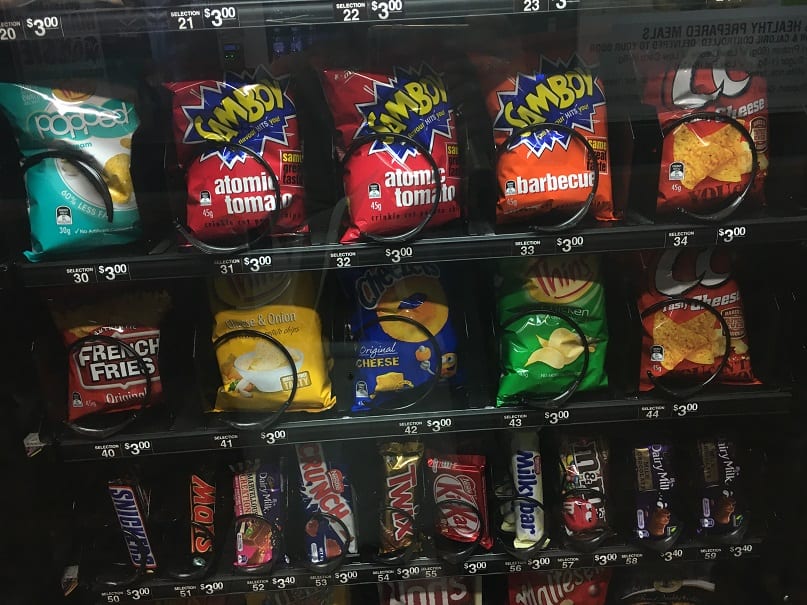 There is more variety than drinks, with various brands and flavors of potato chips, chocolate bars, slab chocolate, and large bags of chocolate confectionery on the bottom row. The bags of potato chips for vending machines are small bags of 60 to 70 g. The confectionery vending machines are often placed in a row beside drink vending machines, so you can easily get a drink, some chips (albeit a small bag), and while you're at it, a chocolate bar… so before you know it you've spent $10 (about 780 yen).If you have a close look, you can see that each item in the machine is given a number. You put your money in then enter the number of the item you want to buy using the buttons below the coin slot on the right hand side.Last, here are some interesting vending machines I found. These vending machines were in the waiting room at a car wash. There were canned soft drinks almost hidden down the bottom, then in the mid levels, the most noticeable spot, there were kids watches and a cell phone strap (?). You never know, I might find some even more unusual vending machines. I will let you know if I do find any.