Post offices in Australia offer a variety of services apart from sending letters and parcels. For example, you can pay your utility bills and even take care of your car, home, or travel insurance at a post office. The post offices also handle Australian passport applications and renewals as an agent for the passport office. When you go to the post office, a staff member will simply slide down the screen installed there for taking certificate photos and take your photo using a large camera with a flash. When you submit legal documents, you need to have them certified by a person qualified as a Justice of the Peace (JP), and at most post offices one of the staff members has a JP qualification.
Apart from that, post offices handle applications for tax file numbers, like Japan's My Number, as well as applications for a police check (certificate of non-criminal record).
You can complete some applications online, but older people who cannot complete these applications using a computer or smartphone can go to a post office to complete them.
Post offices come in a variety of sizes, not all of them offer these services, and there are smaller post offices that offer limited services.
Of course, they sell envelopes, boxes for parcels, postcards, and so on, but they also sell a variety of merchandise, like stationery, mobile phone SIM cards, toys, picture books, photo stands, and candles.
And different post offices sell different things, so large post offices will have things that aren't available at many other post offices, like gadgets, which are interesting to have a look at.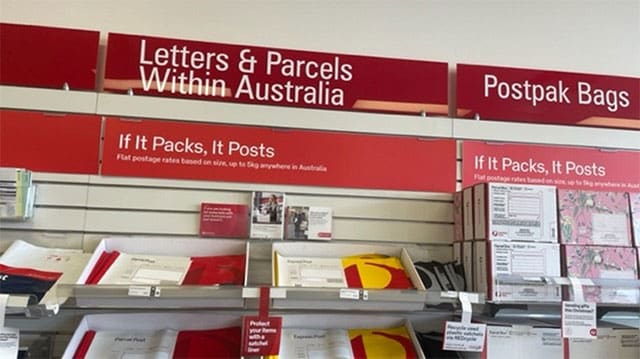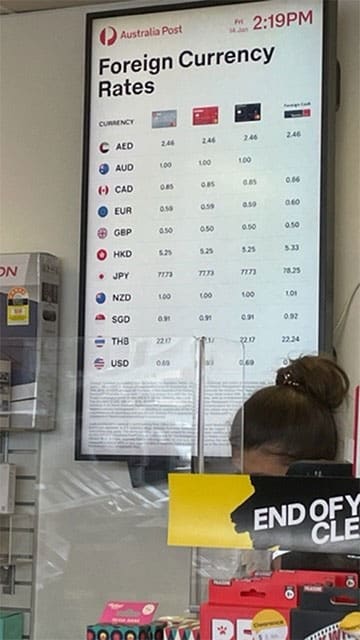 Post offices sell envelopes and boxes for regular and express delivery within Australia.
They also offer overseas remittance services, so they display the exchange rates.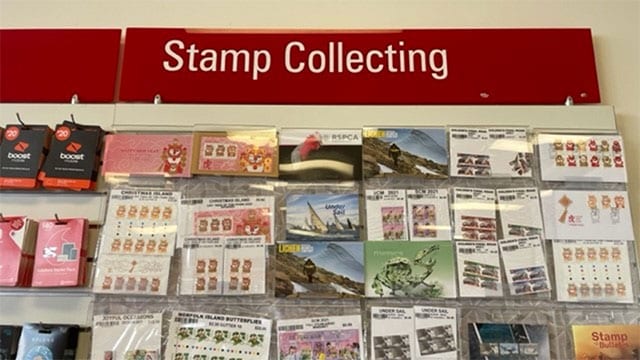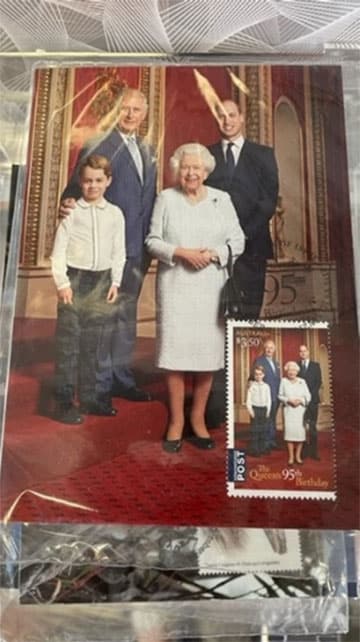 They also sell stamps, although fewer people are using them nowadays.
And they sell commemorative limited-edition issues, like in Japan.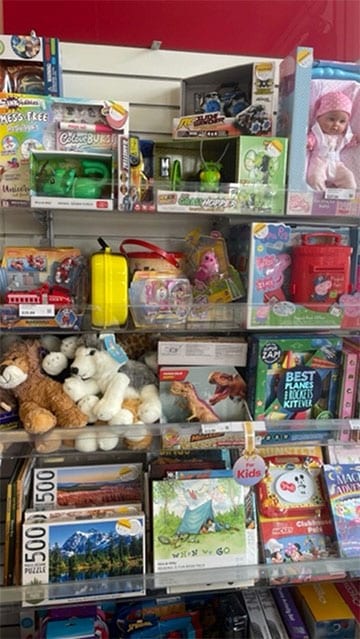 Plus, they sell various kinds of toys, including plush toys.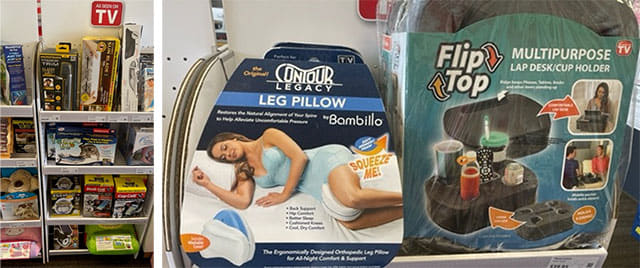 For some reason, they sell gadgets at post offices.
By the way, they also have TV programs for promoting gadgets in Australia, and post offices sell the kinds of items promoted on those programs.
The photo at right shows a special pillow that you sandwich between your legs and a gadget that is both a mobile phone or drink holder and a tablet holder.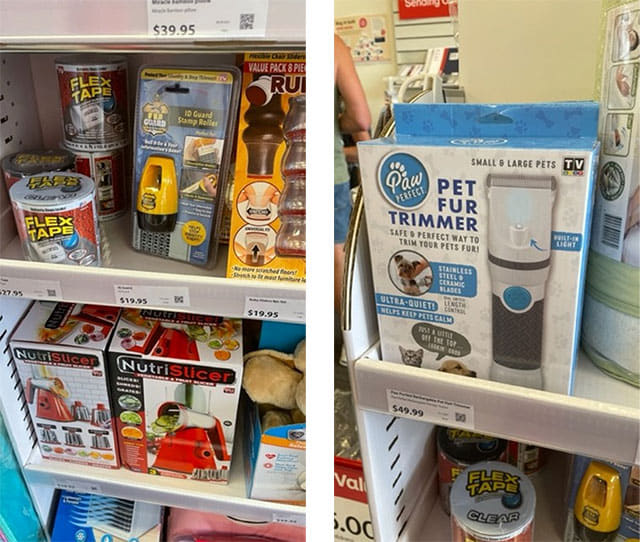 They have all sorts of products that could be called gadgets, things like pet fur trimmers or cupping sets that can easily be used at home, although I'm not so sure they are really handy, and their quality and function don't seem very good.
I was wondering if post offices across the world are all red, but it seems they aren't: post offices in Japan and Australia just happen to both be red. Occasionally I still see that old, round type of post box.
Post offices sell all sorts of things, and they provide services for people who can't use the internet or a computer, so they're handy, but there are actually problems with them. The fact is, there are a lot of complaints that delivery people don't deliver parcels properly and instead just leave a card saying you weren't at home for the delivery, that they throw parcels, and that they handle parcels roughly.
In Australia, if you get a card from the post office saying you weren't at home for a delivery, you yourself have to go to the designated post office to pick up the item.
For some unknown reason, sometimes they just don't deliver the item and put a card in your post box saying you weren't at home for the delivery, maybe because the weather was bad, the parcel was heavy, or they just wanted to skip the delivery, even though you were home the whole day.
I wish delivery people would try a little harder.