In this article I'd like to tell you about Typo and show you some photos of this Australian brand which offers everyday essentials, stationery, and so on, all lovely and full of a playful spirit.
Typo is part of the Cotton On group, an inexpensive Australian fashion brand I wrote about before, so it's a chain of everyday essentials shops that you'll find in just about every shopping center in the large cities.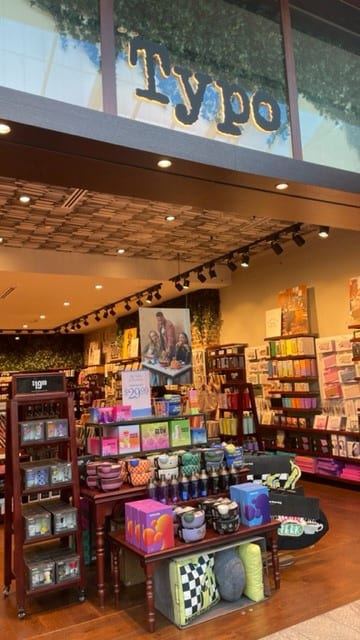 Everyday essentials shop for everyone from teens to adults.
The interiors are subdued and stylish, not just for kids.
About 20 years ago, there were hardly any everyday essentials stores in Australia, and the ones they did have were almost all $2 shops (that's what I called them), where things were $2, or "newsagencies," which sold newspapers and magazines, as well as a few stationery and everyday essential items. Nowadays, even the major department stores Kmart and Target have stylish everyday essentials at affordable prices, and although I used to think that Japanese everyday essentials and stationery were much cuter by far, lately we've been able to buy everything from simple items that are a bit more fashionable than MUJI everyday essentials, and which don't seem to be available in Japan, to novelty items featuring pop colors, and everyday essentials at a higher level, for various tastes.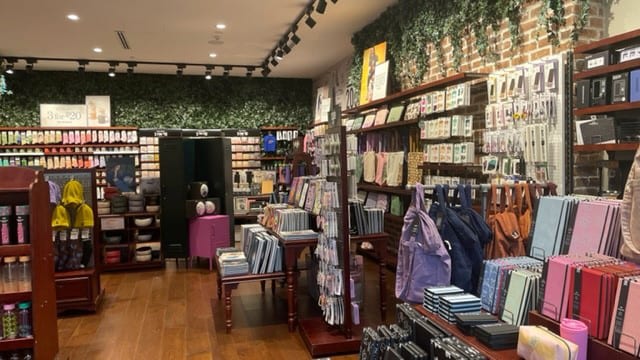 Typo sells stationery like pens, pencil cases, notebooks, and pads; water bottles, mugs, backpacks, and bags; and interior accessories.
They also have character goods and seem to change the characters every season.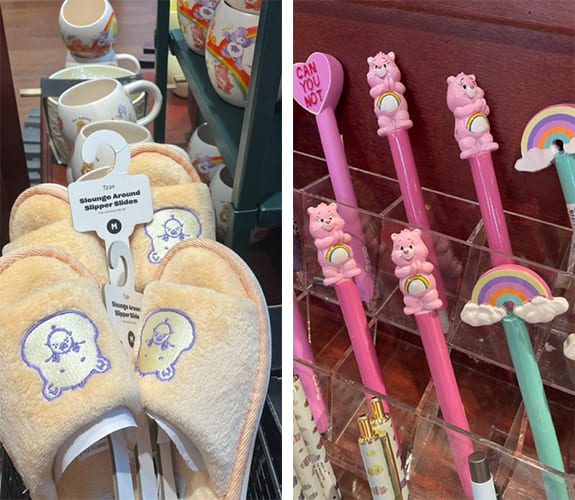 In the current season they have a lot of Care Bears character goods.
I'm too old for the Care Bears, but I do like them (LOL), so when it comes to such cute Care Bears goods as this, I just can't help myself.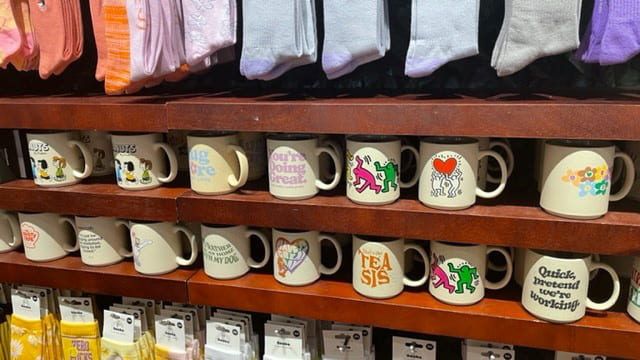 A line-up of all sorts of printed mugs
Keith Haring designs seem to be having a revival and are popular.
They also sell socks, which you can just see in the photo.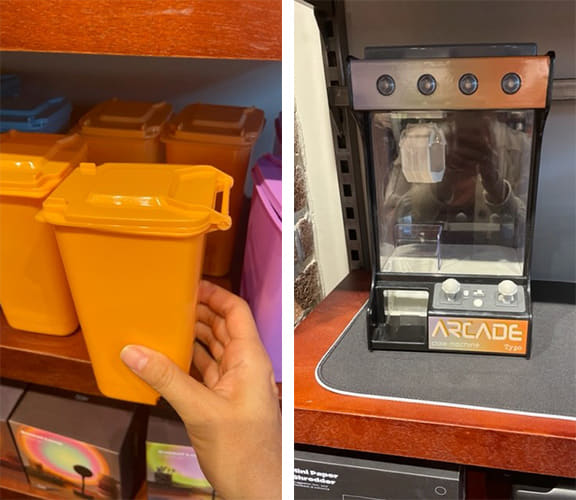 There are also lots of fun things, like miniature accessory cases in the shape of an Australian trash can, as well as miniature claw cranes. The claw part of the crane actually does lower, so you can play with it just like a claw crane. It might be fun if you had one at a party and filled it with sweets. The price is $70, which isn't too cheap.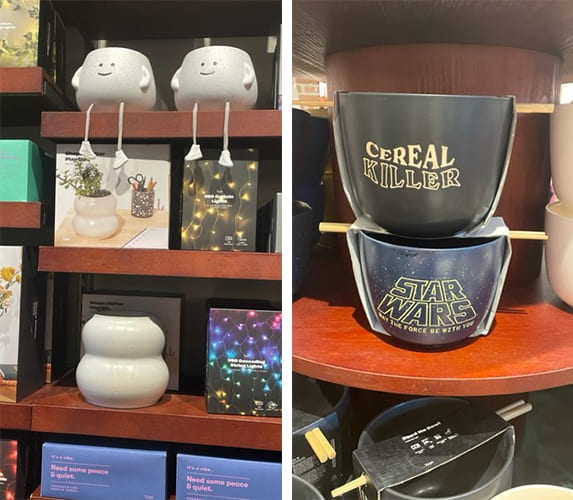 Here is a ceramic container that can be used as a penholder or plant pot, as well as a cereal bowl with "Cereal Killer" on it, as a pun on "serial." I guess that would be a dad joke in Japan (LOL).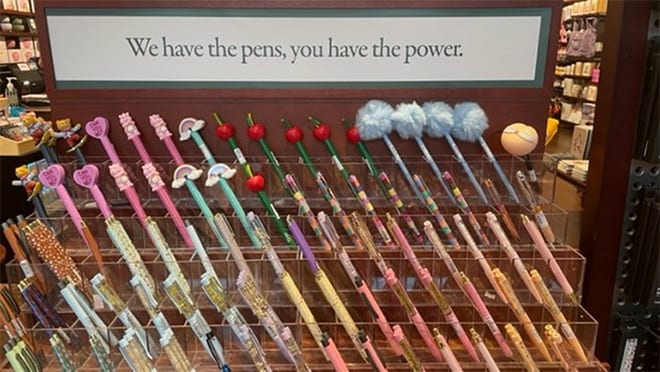 Pens that look lovely, but do seem a bit bulky (LOL)
You can now get some lovely and stylish Australian stationery goods, at least as good as in Japan in terms of design, but in terms of performance, I think they're still not up to the standard of Japanese-made stationery, as you might expect.
I think Japanese stationery really is excellent, like the performance of the calculators, and the way the ballpoint pens write so smoothly and fluidly.
I once bought a Japanese ballpoint pen as a souvenir for someone at my workplace here. They really liked it and said it was easy to write with.
They're not bulky, and everyone uses them, so if you're having trouble choosing a souvenir from Japan, ballpoint pens are a good idea!
These are just a few of the things Typo has. There are a lot more everyday goods I could tell you about. I hope you have a look when you come to Australia.