When it gets to be early summer in Portugal, different parts of the country start hosting book fairs. They typically involve street stalls lined up in a big park, but you'll sometimes see them set up a massive white tent right along the shoreline. Some of the book fairs have been going on for decades, and have become a sign that summer is drawing near. They startle you out of your daily stupor just like an alarm clock.
When they start playing the ads for the book fairs on the radio, I'll hear my coworkers make casual comments like, "Ah, it's that time of year again," or "I wonder when I should go this year. I want to get my niece a birthday present." Some conversations start getting a little more animated than usual—it's definitely not just my imagination. We start dreaming about our summer plans and drifting off in space.
Of course, we're looking forward to the book fairs themselves, too. Picking up interesting books under a clear blue sky, wandering around the shops and staring at the covers—it's a lovely experience.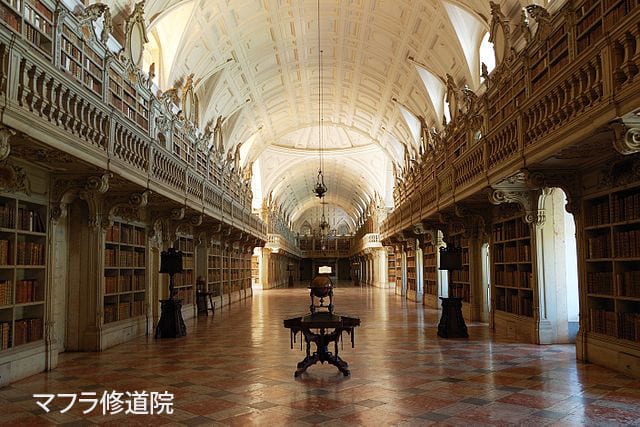 Palácio Nacional de Mafra
I just happened to be doing a something at work that involved books, so I thought I'd share a little about a few famous libraries and bookshops this time.
To start, there's the University of Coimbra library, known for being one of the most beautiful in the world, and the library at the Palácio Nacional de Mafra.
The University of Coimbra library was built in 1717 at a palace that was used as a royal residence for four centuries. Sponsored by King João V (John V), it was designed to promote the arts, science, and culture. Meanwhile, the library at the Palácio Nacional de Mafra was also built by João V to house unique and extremely rare volumes, making it one of the most important libraries in the world. The Rococo design is also extremely beautiful as well.
In terms of their collections, the Coimbra library is home to about 250,000 volumes, while the Mafra houses about 400,000. Naturally, these collections also include precious manuscripts dating back to the 15th through the 19th centuries.
The University of Coimbra library has gained additional fame recently as it was used as a model for the 2017 Beauty and the Beast movie starring Emma Watson.
The University of Coimbra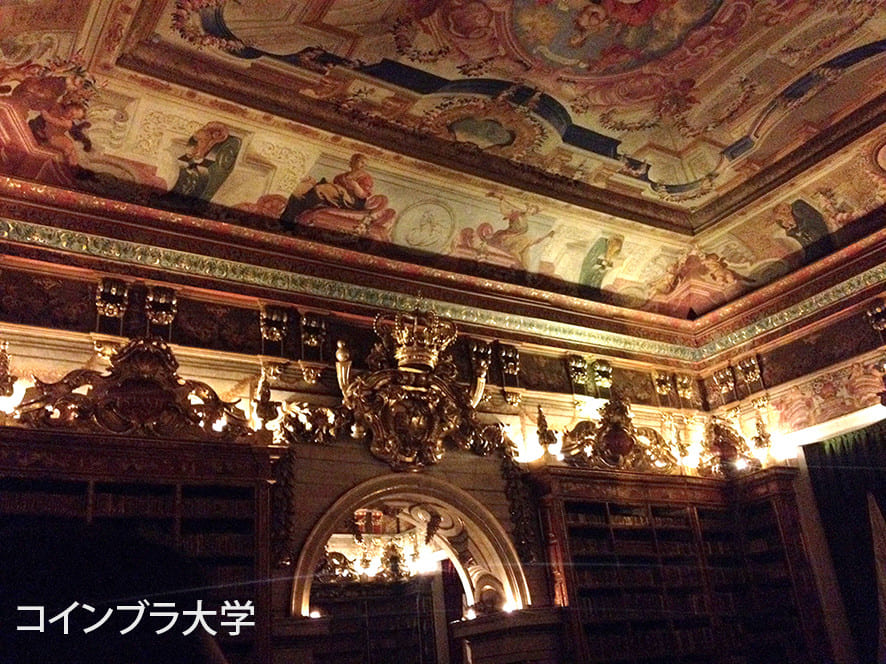 The University of Coimbra
Now let's move on to some bookshops. The first one that comes to mind has to be Livraria Lello & Irmão (the Lello bookshop). It's so gorgeous that it takes your breath away the moment you step inside it. Lello is renowned as being the most beautiful bookshop in the world, but for Harry Potter fans, its most important claim to fame is that J.K. Rowling used to frequent it when she worked as an English teacher in Portugal. Rowling has mentioned that she took her inspiration from this bookshop in her writing. Unfortunately, the shop had a hard time selling anything due to the endless string of tourists trying to catch a glimpse of the place, so at one point they had to hire guards to shoo away those who were no more than curious onlookers. They also posted signs everywhere that say "No foto!" If anyone tries to sneak in a shot, they got yelled at by the proprietor. The last time I went, they had started charging an admission fee and restricting the number of people that could come in. Even then, there were still long lines outside (even before the place opened), giving the impression that as if this was not Portugal.
The entry fee is three euros, but apparently you get the money back if you buy a book. I was impressed at how clever the system was. The people of Port are clearly better businesspeople than the people of Lisbon.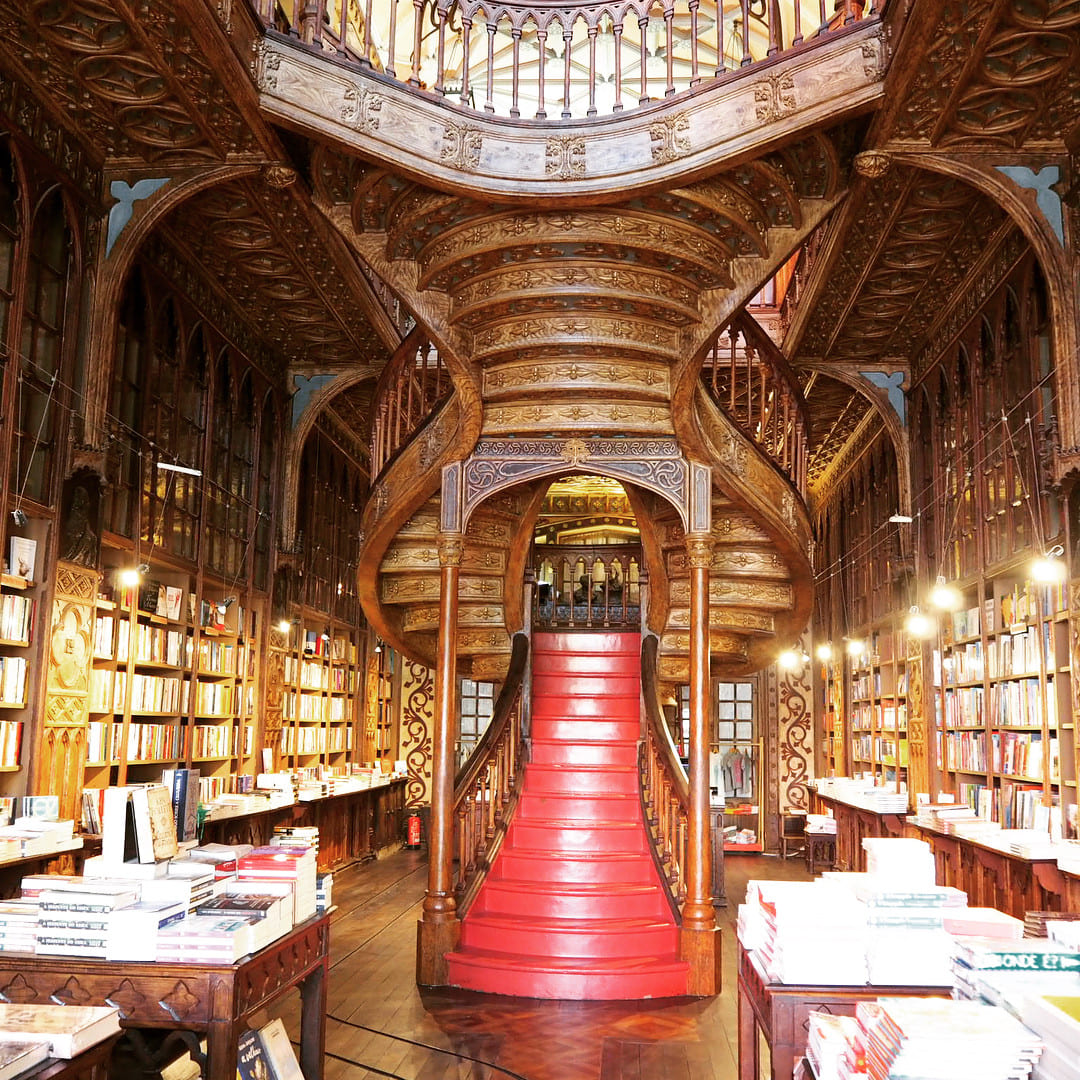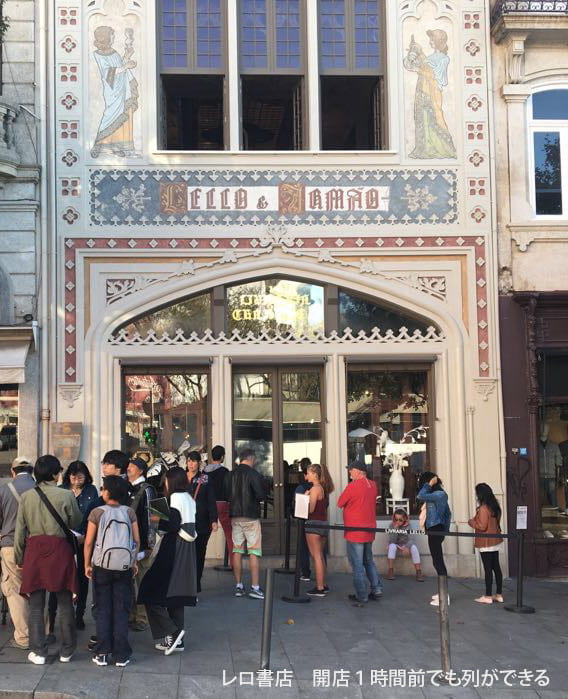 Lines outside Livraria Lello & Irmão one hour before opening
For the rest of them, you'll have to wait until next time.
Tonight, I think I'm going to enjoy a good book with my nightcap.