Have you heard of monster waves?
As it sounds, a monster wave is monstrous, many tens of meters high.
Such waves occur at Nazaré, Portugal.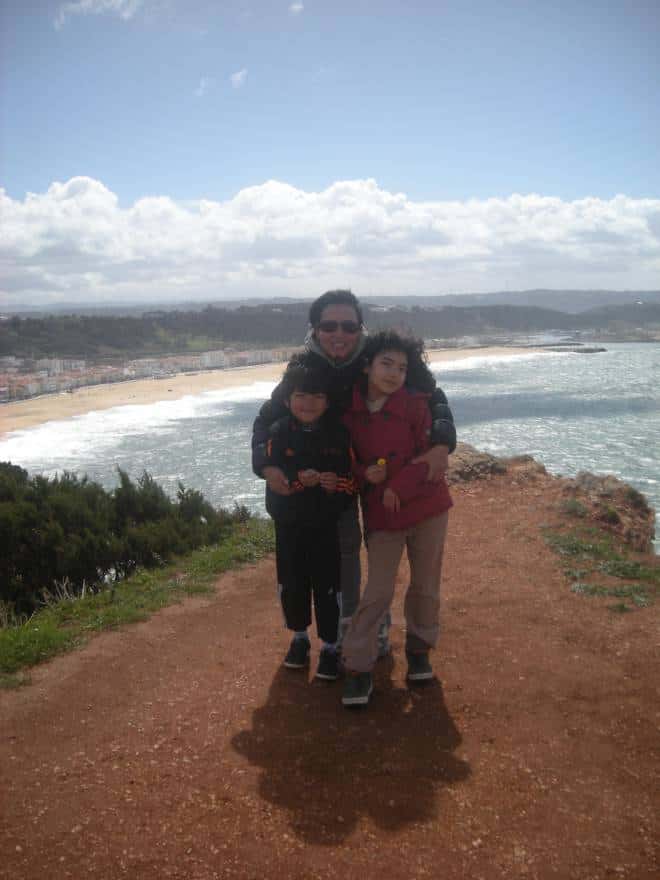 Nazaré is known as a tranquil fishing village with a long shoreline. It isn't just tourists who come for the abundance of fresh seafood, native Portuguese come as well.
The name Nazaré derives from a Black Madonna wooden image, carried by a monk from Nazareth, Israel to Mérida, Spain in the 4th century, and from there to this place in the 8th century. Thanks to that statue of the Madonna kept in a local grotto, it escaped many invasions Portugal had experienced.
A miracle which occurred in the 12th century, led to it being acknowledged generally as a holy place. A knight hunting in a dense fog was chasing a deer when he suddenly saw the Virgin Mary. Surprised, the knight reined his horse in, only to discover himself at the edge of a cliff, thus saving his life. A small chapel has been built in the area, and has become a tourist attraction in Nazaré.
Colorful boats float along this long beach, fishermen in checkered shirts pulling in their nets, and women in traditional seven-layer skirts hanging the fish up to dry -- but that's the world of the past. Now it's famous as a town of monster waves that surfers dream about.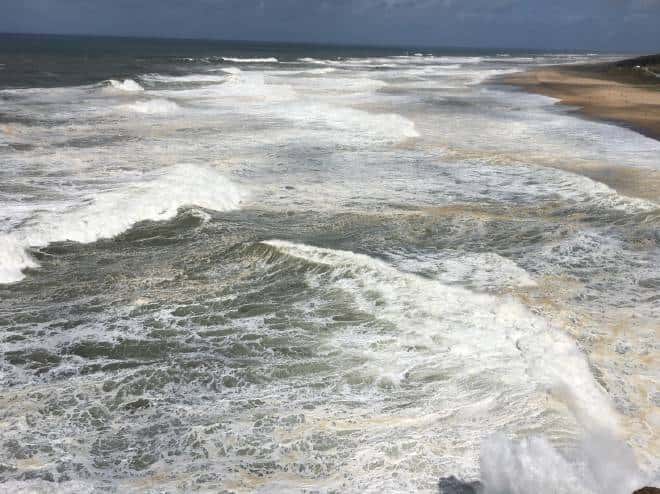 Portugal has been the site of world-level surfing competitions. Ericeira is a major surfing location and was approved as the third World Surfing Reserve, after Australia and California. What brought the Nazaré monster attention, not just within Portugal, but all around the world was when, in 2011, Garrett McNamara succeeded in achieving a world-wide first, riding a 23.8-meter wave to enter the Guinness Book of World Records. From there to bathing in the spotlights was as if in one breath. Now they have built a monster wave gate for the location at the lighthouse where the best wave watching is. Every year when the waves are high, faces familiar among the riders of the big wave gather, each challenging the monster to seek new records.
Last year, Rodrigo Koxa successfully rode a 24-meter wave, rewriting McNamara's record. It has not at presently been recognized as a Guinness World Record, but, this last January, surfer Hugo Vau succeeded in riding a 35-meter wave. I hear the wave he rode is generally called "Big Mama"!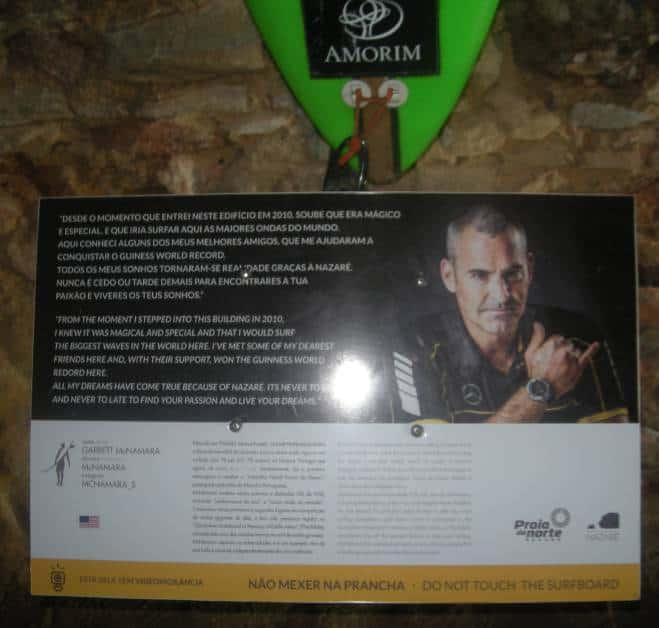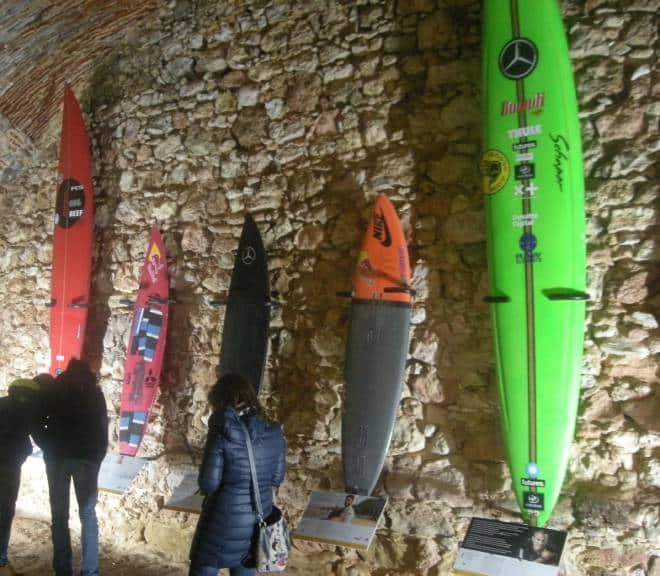 Isn't surfing the sport among sports that most pits the athlete against nature? Skill on the board is necessary, but surfing is the enjoyment of negotiating the waves and engaging in a tug-of-war with nature.
More than to surf, to ride the monster wave is to stand face to face with one's own mortality. If it is so, more than a tug-of-war, it is harmony with nature.
Maybe it's just an image in my head, but sliding down waves like tall buildings seems to me to contain within it a moment the exceeds life and death, where, surrounded in the roar and the white water, you experience the soundless void. I think those who have succeeded in riding monster waves have surely succeeded in something bigger than riding a big wave.