The Portuguese celebrated Dia dos Reis (Three Kings' Day) on January 6. It's not a public holiday, but it's a huge holiday in the Spanish-speaking world, where they call it Los Reyes Magos and start celebrating the night before, on January 5.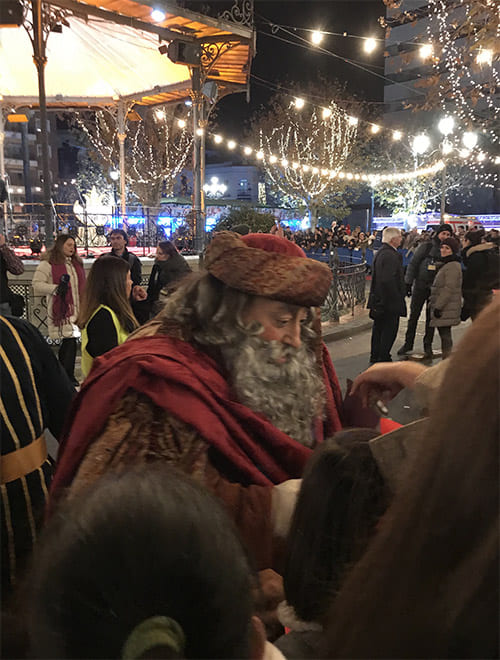 Three Kings' Day celebrates the three wise men who came from the East bringing gifts when Jesus was born. They appear in the New Testament as well, and are often seen in paintings depicting the birth of Christ. Catholic countries always show them in the nativity scenes used as decorations around Christmastime—so they're well-known figures.
In Spain, the three kings are given the names Melchor, Gaspar, and Baltasar. They are supposed to be the kings of Persia, India, and Arabia, respectively, but in Spanish celebrations they apparently represent different continents—Melchor is Europe, Gaspar is Asia, and Baltasar is Africa.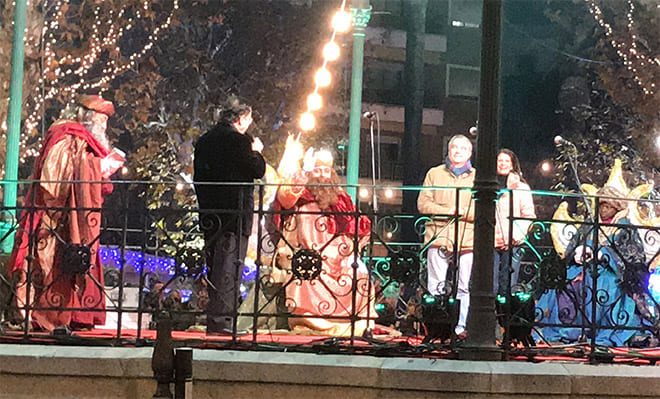 The three wise men are said to have ridden in on camels, each visiting the baby Jesus to bring him gifts—which seems almost exactly like Santa Claus riding in on reindeer to give everyone presents in a single night. But the camels that the wise men rode didn't fly and they weren't dressed up in a strange outfit like Santa Claus, so it seems much more likely that they're historically accurate figures.
I think a much better version of the story is that because these kings from the East came bringing presents for the Christ child, we also give presents to the children of the world at Christmastime. For better or for worse though, Santa Claus is starting to become a part of the holiday in Spain as well, so the kids there now get two special presents within two weeks!
So why am I writing about Los Reyes Magos even though I live in Portugal? Well, my husband is actually Spanish, so we went to Spain for the weekend with my sister-in-law and our kids (who are cousins) to stay with his family there.
On the night of January 5 is the Cabalgatas parade, where the wise men traditionally pass out candy to the crowds that gather there. It was the first time our kids got to experience the event.
My son wanted candy so badly that he ran through the crowd alongside the float that the wise men were riding on. At the end we found him near the kings in a large, open area, full of excitement. He apparently thought they were real kings and kept begging to take a picture with them, much to my consternation!
My older daughter was a little bit calmer, but still happy to be able to spend time with her cousins. And seeing the kids happy made me happy, too.
We're not Christians, but this is a magical, heartwarming tradition regardless of what you believe. I'm planning to celebrate Los Reyes Magos at our house in Portugal as well from next year!