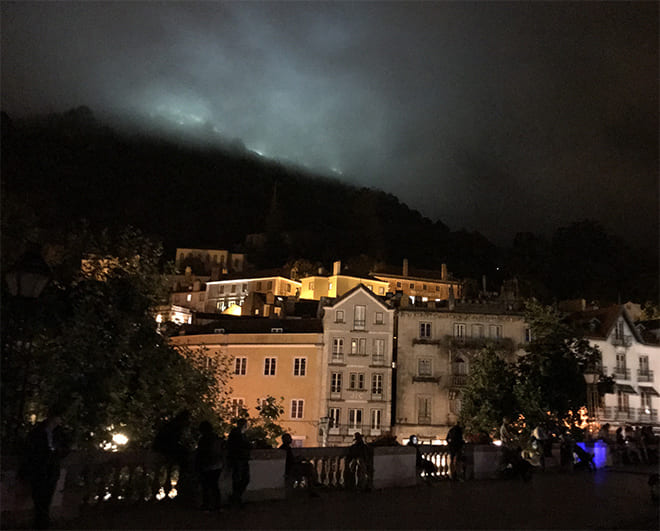 People who are blind from birth are probably able to sense light, but can they distinguish color or kinds of light? Not to mention the shadows that light can create—how would they be able to perceive those?
These questions reminded me of the last photo in a photo collection called Nostalgia della luce by blind photographer Evgen Bavcar, who photographed shadows on his own.
Even Bavcar had the unfortunate experience of suffering two accidents that damaged both of his eyes, and by age twelve he was completely blind. He was apparently introduced to photography at age sixteen when he picked up a camera in the hopes of taking a picture of a girl he liked.
His pictures sometimes show the subject engulfed in darkness, sometimes colored with light—giving them an indefinably mysterious quality. You can clearly distinguish light and shadow, and it's as if he manages to capture even the plasma-like quality of light—something that is inaccessible in a visible world.
Bavcar is unable to see his own work, but he must have a sense of the spaces he is capturing in his photographs. He makes us realize that light and darkness are as much a part of the blind world as they are of our world of sight.
When I was in my twenties, I did some collaborative work with a blind artist in Brazil. He had lived in the sighted world until his forties, eventually losing his eyesight due to the intricate nature of the pieces he created. His style then shifted, but he kept following the artists' path using his hands to feel his way around his creations. I went with him to a jeweler one day, where he told me that he could sense the light coming from the stones. And when we stood in front of a massive rock packed with crystals, he even shielded his eyes as if the light was blinding. But even though the crystals were sparkling, I found the lights in the room to be far brighter.
My guess is that he was picking up on the power emanating from the crystals—something that can't be seen with the eyes, but that he experienced as light when he took it in with other senses he had sharpened. It certainly makes sense to experience the sparkling of crystals as light.
It was the first time I realized that the awareness that blind people have of light goes beyond the warmth it emits.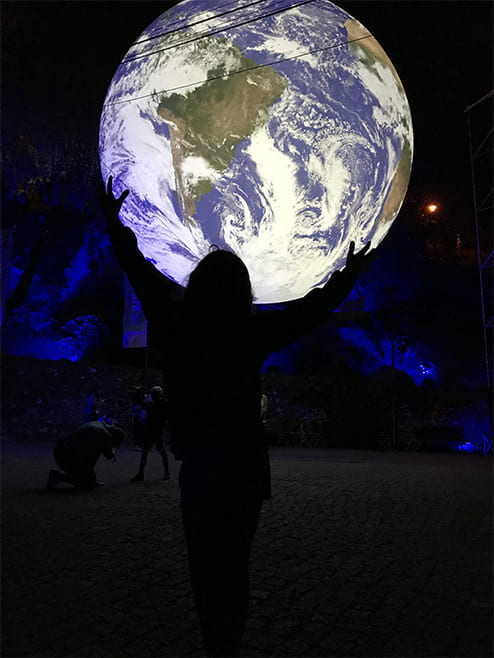 In early August, I took my kids to see an illumination event called Aura Sintra 2019. The event brings in artists from around the world who present light as an object, as a medium, and as a metaphor. The city of Sintra supports the event by setting up ten works in the area designated as a UNESCO World Heritage Site.
The mysterious city is regularly encased in fog, and blanketing it in eerie light adds to the spooky atmosphere—transforming it into an even more otherworldly place.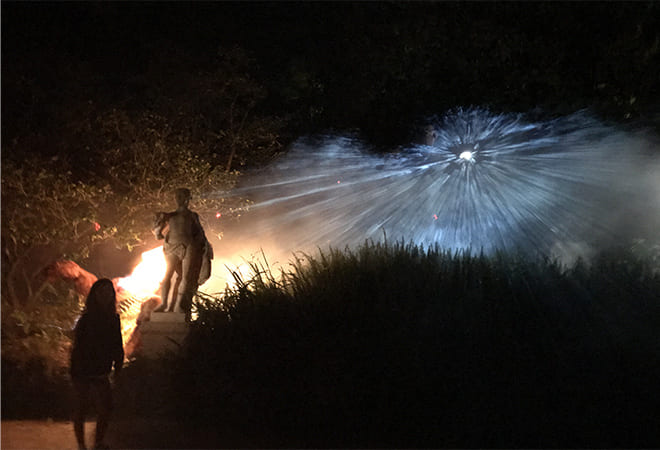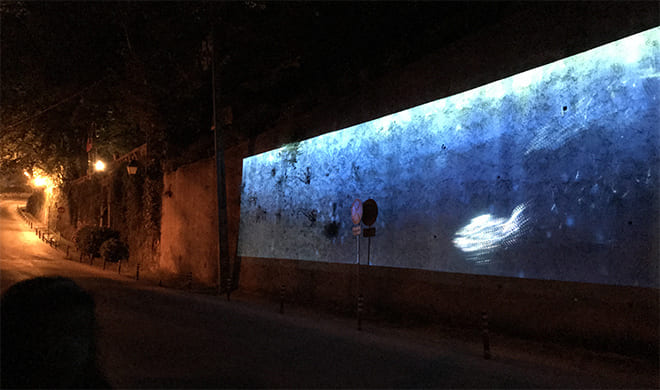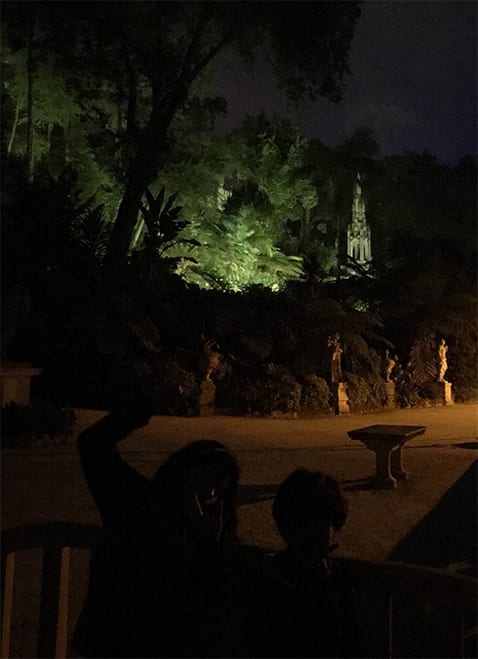 Local schools also collaborated on the event to screen a film on environmental issues at each one and plan a stamp rally (an event in which participants collect stamps at various locations) for visitors as well.
Something new they tried this year was preparing an audio guide so that people with visual impairments could enjoy the event as well. I was amazed that they even considered the idea of bringing blind visitors to a light-themed event. How did they even explain it? I am so curious.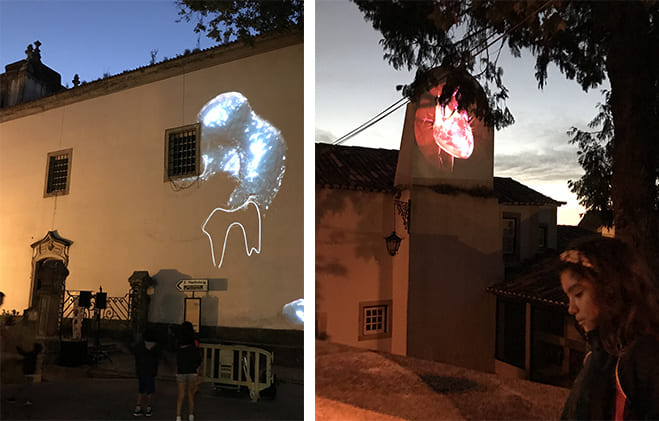 These modern sensibilities and futuristic light were a stunning match for this richly historical city, which made it a truly wonderful event.