This week was quite exciting hanging out with my friends on the boat again as we had wonderful weather in Hong Kong. The ocean was calm and relaxing and we had an enjoyable dinner in Sai-Kung, lots of seafood – shrimp and crabs. It always amazes me how on how good the seafood is in Hong Kong and very tasty! However, the following week after it was time to whip out the umbrellas!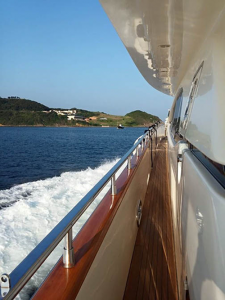 Lately, Hong Kong has been getting quite warm and rained for a few days. Although, people here are quite prepared when it rains and if you have forgotten your umbrella, there are tons of places when you're in the city to easily pick one up for a fairly low price. It's happened to me so many times where I would forget my umbrella and just pick one up for the day – hence the reason why I have so many umbrellas at home, ha-ha!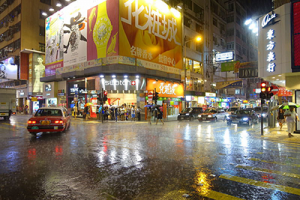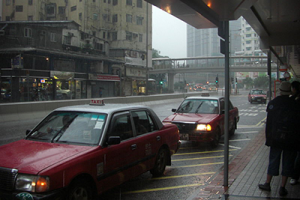 When it rains in Hong Kong, for some reason I find it rather nice because there are so many little places that you can go to enjoy and relax when it's raining. There are tons of coffee shops or small shopping malls that you can go into to wait and use up your time while the rain slows down so there is always something to do no matter what weather it is. Except the times when there is a typhoon warning, it's always good to know in advance and better to stay at home. Other than that, people in Hong Kong usually are ok with rain and it usually isn't that big of an issue. One thing I find quite unique when it rains in Hong Kong during rush hour, there are so many people running around with umbrellas that from a distance it looks quite artistic, like a moving painting with so many different colors of umbrellas with different sizes. Quite fascinating. So, if you plan of venturing into Hong Kong when it's raining, best to bring your handy umbrella!