If you love rugby this blog article is for you. But even if you don't know what rugby is or you don't care much for it, I suggest reading this because perhaps you can discover something about a sport which is often mistaken for American Football but which actually is quite different from it in many aspects.For those who ignore what rugby is I can just say that this sport has two teams, composed of fifteen players each, playing against each other in a field of similar dimensions to a soccer field. The game is played in two halves of forty minutes each and the goal (pun intended) of the game is to score goals.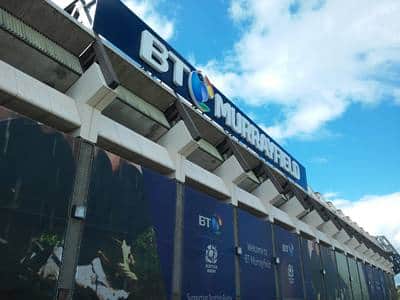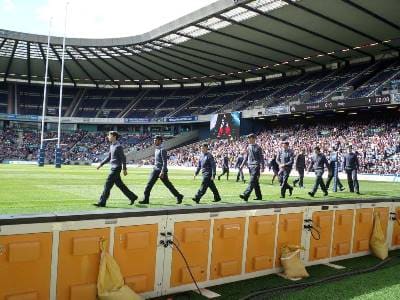 Rugby is so big in Scotland that you can easily talk about a passion and you can even say that Rugby is to Scotland what football is to Spain, Italy or Argentina.The history of this sport has been linked to this country since its birth, about a century and a half ago and since then Scotland has been a reference point for this sport all around the world. In fact the present rivalry between Scotland and England already manifested itself in the first official rugby match in 1871, which obviously ended with the victory of the thistle (we mean Scotland as we sometimes call it because the thistle is our national flower).Scotland is therefore a country with a truly long rugby tradition and along with England it is the co-founder of one of the most important competitions in the world, the Six Nations championship.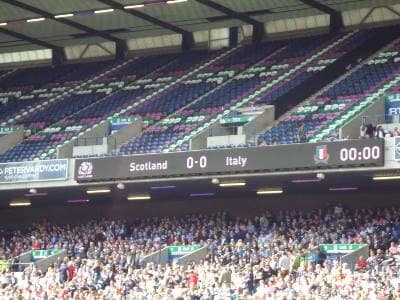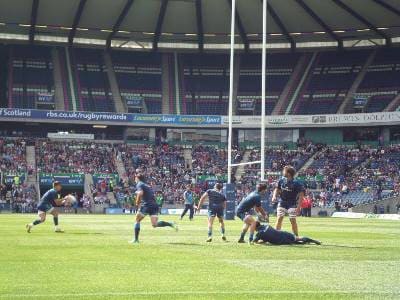 Currently Scotland has one of the most internationally recognized and most followed teams, regularly participating in several tournaments with other important teams like New Zealand, South Africa, Ireland, England, Australia, Wales and France.Although rugby is a highly competitive sport just like all sports, its supporters (at least in Scotland) are known to be peaceful and non-violent. No matter what the result of the game is or what league is playing, rugby supporters simply cannot get enough of it and they often gather in pubs after a live game is played by a Scottish team. I personally learnt to love this sport when I moved here. I enjoy the atmosphere you feel at the stadium, the taste of the challenge and the excitement of the fans, elements that turn into special moments every move of this muddy game making it become one of Scotland's most coveted sporting events (after golf perhaps which is not for everyone though).Scotland has a proud rugby tradition and our international rugby weekends are always expected with great impatience. Most of the national team's matches (yes, Scotland is part of the United Kingdom but Scots like to think of Scotland as a country) are held at the BT Murrayfield stadium in Edinburgh, just west of the city. When I visited the stadium, I could truly feel the camaraderie among the thousands of visiting fans and local fans, which create an unmistakable atmosphere in the capital during events such as the International Rugby Championship or the International Autumn Test match. It was for me a pleasant surprise coming from Italy where soccer supporters are very hostile and at times aggressive towards one another.Rugby is popular all over the United Kingdom but nowhere else you can perceive the passion for this sport as in Scotland where all major towns have a local rugby team that competes in the various leagues of the Scottish Rugby Union.Scotland is home to two main professional teams of Rugby, the Edinburgh Rugby team and the Glasgow Warriors, which play against other regional and national teams such as teams from Ireland, Wales and Italy (I didn't know Italy had a rugby team because it's not a popular sport in the peninsula).Teams from across Scotland compete during the season, until there is only one left fighting to win the silver cup at the Super Rugby Saturday Match in late April. The Scottish National Rugby Sevens is the national team competing in this seven-player game which is a very popular sport and it is a lot shorter, faster and generating higher scores than its equivalent with fifteen players per team. In this 'new rugby' each team has only seven players and the times are seven minutes each. With such a small number of players, you can imagine that the pace of the game is always hectic, with an intense game and a lot of goals!This style of rugby is truly unique and so entertaining!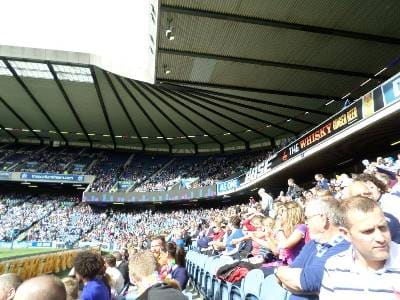 Female teams are also popular and many girls start playing this sport in Middle School. There is no doubt that it is a physically difficult sport for its participants but from the stands or behind the screens this sport can lead to deception and you may think that rugby is a violent or aggressive sport.Nothing is further from reality, despite the palpable harshness of its practice, in this sport there are a lot of rules of unbreakable nobility respecting values such as honesty, discipline, non-tolerance to dirty play and loyalty, which contribute to create an atmosphere of camaraderie that few sporting competitions share.
REPOTER
Patrick Sacco

Age

Bird(TORI)

Gender

Male

Job

ENGINEER AT ELLIOT & CO CONSULTING
HELLO! MY NAME IS PATRICK AND I LIVE IN EDINBURGH, SCOTLAND, WHERE I WORK AS A CIVIL ENGINEER AND I'M ALSO AN AMATEUR POET IN MY SPARE TIME. I MOVED TO SCOTLAND ABOUT 9 YEARS AGO FROM ITALY AND I FELL IN LOVE WITH IT. SOME PEOPLE DON'T LIKE THE RAINY WEATHER BUT IT'S THIS TYPE OF WEATHER WHICH ALLOWS THIS REGION TO BE SO LUSH AND GREEN. WHENEVER I HAVE THE CHANCE I TAKE MY CAR TO THE COUNTRYSIDE AND I GO EXPLORE THE MANY LAKES AND VALLEYS AROUND EDINBURGH.