Every country has its superstitions but I think that nowhere like in Scotland superstitions live on and exist in daily lives like they do here. Ghosts and legends are present in many facets of Scottish life: there is no castle without a ghostly presence that lives in its rooms and the fairies do not hide here either, as one can notice by the tales surrounding the Isle of Skye or by the strange story behind Loch Lomond, home to the enchanting fairy tree. The legends of Edinburgh are also captivating, as are the sculptures of the Kelpies, representing one of the most disturbing creatures in Scottish mythology.But what about Nessie? Nessie is the famous Loch Ness monster, who has been intriguing tourists visiting the lake for decades.Embarking on a nature-filled adventure and visiting castles, cathedrals, towns and villages you will unravel the history of Scotland and its many inhabitants. For many, the first contact with the history of the country is through films such as Braveheart or Outlander, but, of course, reality is much more complex than fiction. And reality is also more emotional. By visiting the Edinburgh castle one can discover the fate of kings and queens and discovers in first person the history of Scotland but I believe that the hidden legends of Scotland are even more revealing of what this country is about.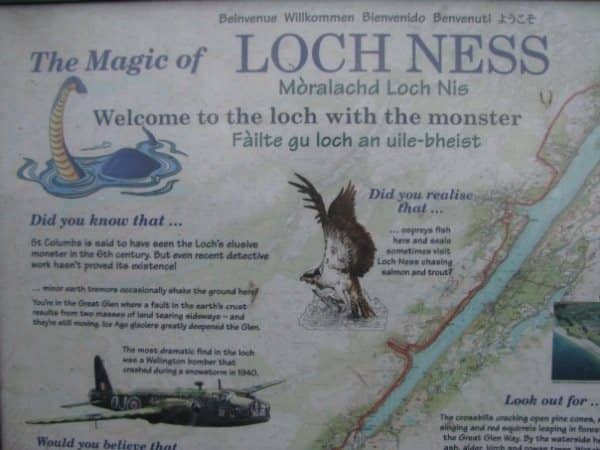 Magic Legends
So let's examine Scotland's most famous legend: Nessie, the Loch Ness monster.Nessie is our national pride.The Loch Ness monster, familiarly named Nessie by locals, is the name of a legendary creature that is said to inhabit Lake Ness, a deep freshwater body of water near the town of Inverness. This monster is imagined in many books to be a huge dinosaur attacking the hikers who pass by its lake. If it really existed, it could perhaps resemble an extinct marine reptile. Rumours of a large animal or monster living in the lake have been circulating for centuries and the veracity of such stories has always been questioned. Many local people argue in favour of its existence but some sceptics suggest that, in modern times, these rumours exist to favour the tourism industry and the local folklore.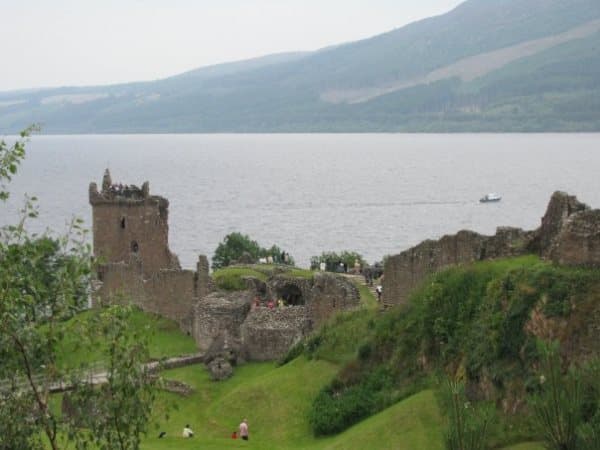 Loch Ness Castle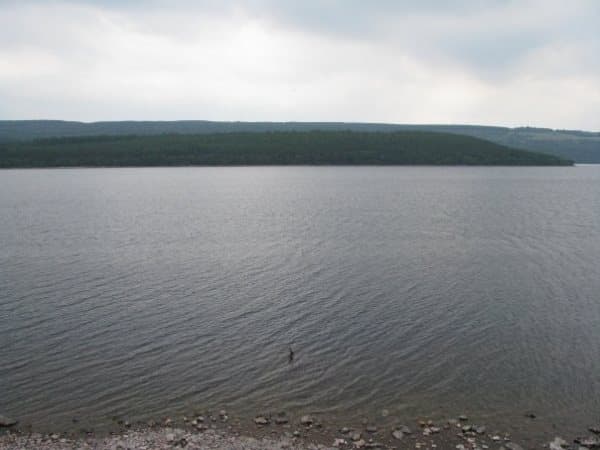 Loch Ness – Loch is the word for lake in Gaelic
Some people have associated old local legends on mythical aquatic horses called kelpies to the Loch Ness monster. Kelpies are said to dwell in the depths of this lake and in historical references emphasized that these creatures are attributed the same anatomical characteristics that are currently attributed to the Loch Ness monster.Such characteristics describe kelpies and Nessie as large but fast moving and they say that both have long necks and small disproportionate heads.Some locals fear Nessie so much that they say this creature was cursed by the devil while others are fond of it and think of it as a Scottish mascot. One of Nessie's first sightings dates back to before Christ and one legend says that a man visited a coastal village to attend the funeral of a friend who had been attacked by a monster during a swim in the lake. In the 30s some photographers watched the lake day and night looking for evidence of the existence of the so-called Loch Ness monster and a photographer took the first 'real' picture of the 'animal'. This photo went around the world and some experts examined it and guaranteed its authenticity.In the 70s a scientific expedition was organized at the lake and their sonar revealed the presence of large unknown animals swimming at great speed at the bottom of the lake and they ruled out that it was a school of fish. This fact supports the hypothesis that Nessie is not alone. In the following years, there were thousands of other testimonies of people who say they have seen the monster but so far, there has never been any certainty of its existence. For Scottish children it's popular to have a stuffed toy of Nessie as part of their collection of toy animals and Nessie has indeed become a mascot for many and a popular souvenir for tourists.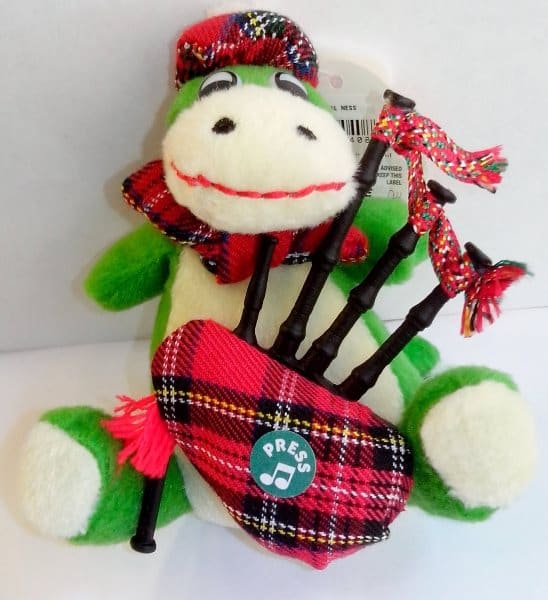 Nessie for children