Scotland can be classified as one of the most biodiverse regions of the UK and Europe and its enormous variety of landscapes facilitates the life of thousands of species who can enjoy protection from both inhabitants and institutions, all aware of the importance of conservation and its role in the future of this region.When I wrote about the Shetlands Islands I've written about the Highland cows, these Scottish animals live outdoors even in extreme conditions, and given the climate of the area of origin of their breed, they have undergone a process of natural selection, making sure that they can resist even with freezing temperatures and can remain outdoors even during the coldest months. Scotland offers a very diverse fauna, both large and medium terrestrial mammals inhabit this region and there are also several large seasonal birds and an endemic aquatic fauna (which is hard to spot given the cold water temperature).In order to fully understand the singularity of Scotland's fauna we must go back to the Neolithic, when humans domesticated different species, seeking to solve daily life problems such as defence or food.In a country with more sheep than people, this is one of the species most likely to be seen, the truth is that the rare thing would be not to see any sheep around here.But today I wish to talk to you about Scottish pets.The first, the terrier, is the most well-known breeds of dogs and the Skye Terrier from Scotland is considered one of the oldest existing breed of terriers.It is a breed specialized for hunting foxes and otters thanks to the boldness of these dogs, and thanks to their small size they are quick runners.This dog's breed comes from the sixteenth century, when a Spanish expedition arrived to the island of Skye and their Maltese dogs met with the local terriers and as a result we have this longhaired terrier.There is also a famous legend about a dog named Bobby here in Scotland. Bobby was an example of extreme canine fidelity and now he has his own statue in the very centre of Edinburgh. This statue is visited and photographed by thousands of people each year who read his story.He was a West Highlands terrier, also known as Westie or Westy, one of the most popular dogs in the world and one of the three most popular breeds in the UK. Originally used for the hunting of foxes as well thanks to its agility and wit, like his cousin the Skye terrier which we have already spoken about.The Scottish Terrier or Scottie, is another of terrier breeds raised in Scotland, much appreciated both for his skilful hunting of medium-sized animals like rabbits, as well as for being a good pet. We know that Franklin Delano Roosevelt, former president of the United States, enjoyed the company of one of these small dogs of Caledonian origin, and this dog has even been portrayed with his owner in a memorial statue in Washington DC, although he is not the only Scottie that has inhabited the white house, because George Bush had one named Barney.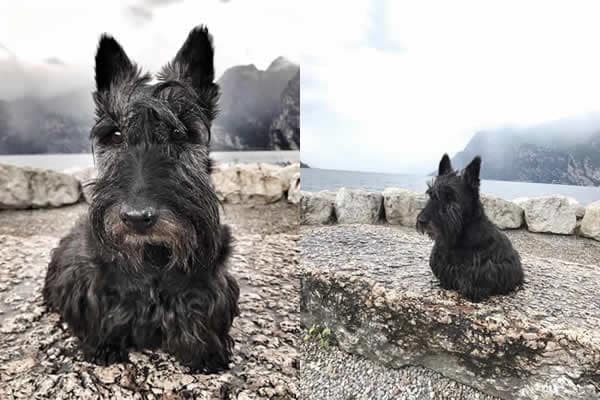 Scottish terriers
Border Collies are also Scottish dogs and they are good shepherd's helpers. This breed is specialized in gathering sheep together and in a country with more than 7 million sheep this breed was developed to help with the organization of the herds thanks to its dominating but faithful character.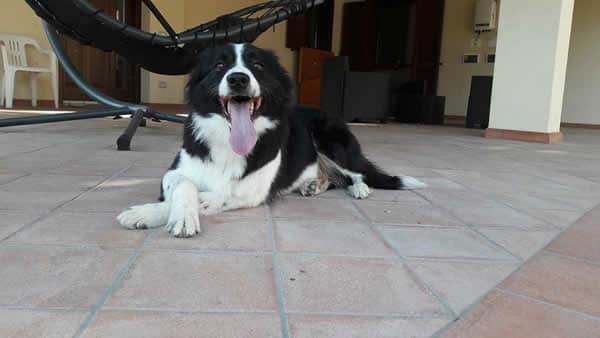 Border Collie
When it comes to cats there is a famous Scottish breed and that is the Scottish Fold, which has the characteristic of having folded ears. The Scottish Fold Cat is a docile breed, which can easily coexist with other pets and humans alike.The first testimony to the presence of this cat in Scotland comes from the 60s so it's a rather young breed.It was a breeder's family who noticed the strangely bent ears of a white kitten. The cat was later crossbred with a British Shorthair cat from which the first litter of this new breed was born in 1966.This feature was maintained in the next generations, since it is a dominant gene.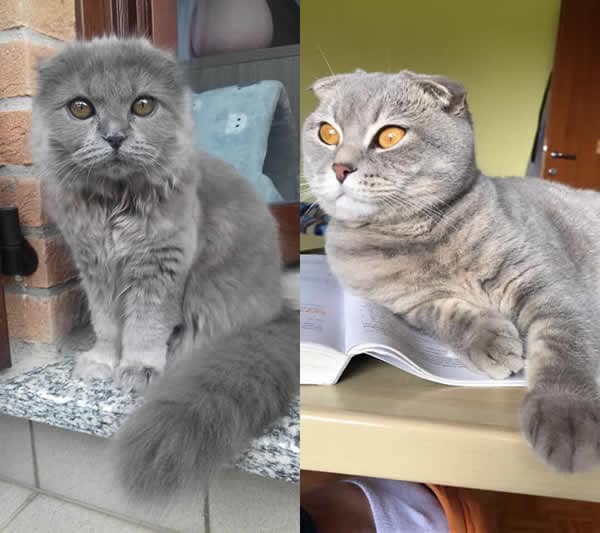 Scottish fold