Unfortunately, I cannot go home for the holiday this year.
I mean, maybe I could, but it would be so complicated with quarantines, swabs, bureaucracy and the fear of infecting my family members that I decided to spend the holidays in Ottawa.
I'm truly sad about it because it means not seeing my family and having to send them gifts by airmail (or use Amazon for delivery) but the saddest part is not to see the expression on their faces when they open the presents because I always try to find something special and unique for the person I'm gifting it to.
Luckily, even in this dreadful year, Christmas feels like Christmas here in Canada.
In normal years, during the Christmas period, Ottawa becomes a magical place both thanks to the decorations that brighten the outside of the houses, and to the almost certain presence of snow that we know gives that extra something to this season's atmosphere.
Canadians are famous for Christmas decorations: these are not particularly cared for only inside the houses, but also outside the homes where there is almost a competition for the most beautiful decoration.
Besides from the Christmas tree, a must in every home are the stockings hanging from the fireplace which, during the night of the eve, are filled with candies and sweets.
Traditionally all children write a letter to Santa Claus the week before Christmas asking for their desired gifts and I recently learnt that the tradition of hanging a stocking comes from a legend according to which Santa accidentally dropped some coins in the chimney while leaving a house so stocking would be there not to collect gifts but to collect the extra 'change' Santa may lose on his way out the chimney…
I found this legend to be hilarious!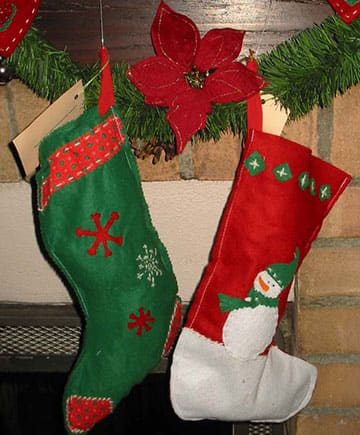 Children traditionally go from door to door performing Christmas carols and receiving sweets or coins in exchange. I doubt this year they'll do it much but I know that some children went Trick or Treating anyhow for Halloween (with masks and proper social distancing) so it may work the same way too.
There are several stories and traditions related to Christmas in Canada.
For example, it is believed that on Christmas Eve there is a haunting of supernatural elements such as ghosts and werewolves and that animals can speak to humans during this night.
In the province of Nova Scotia it is traditional during Christmas to do the Belsnickeling which means going to the neighbours' houses wearing funny costumes representing Santa Claus or visiting your family members surprising them with Santa's visit (sadly difficult this year)….
And speaking of Santa Claus, he is not the only Canadian Christmas character. Mother Goody is the bearer of New Year's gifts in some parts of Canada.
In Canada they love to drink eggnog for Christmas (and so do I) and it's sold only during the holiday period which makes it even more special.
Eggnog does not enjoy a particular notoriety in Europe, but it is the traditional drink of the Christmas period in the United States and Canada. Each family has its own recipe, with a balance of ingredients, spices and small additions that are handed down as secrets from one generation to the next.
Eggnogs are simple to prepare: an alcoholic product, egg yolk, sugar, milk and spices.
A friend of mine told me that originally wine was used instead of rum or liquor (like in a sort of mulled wine) but later on they decided to replace wine or beer with rum - which was the most widespread and also the cheapest product in North America at the time (Eggnog can be made with any spirit, from brandy to cognac and even tequila).
This is how I make it at home: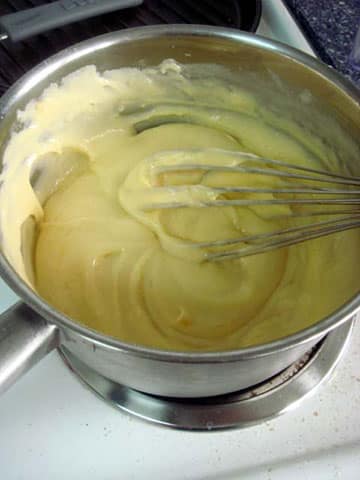 500 ml milk
250 ml of liquid cream
100 ml Brandy
100 ml Rum
150 g sugar
5 eggs
cinnamon powder
Preparation:
Divide the yolks from the whites. Whip the egg whites until stiff and set aside.
Put the egg yolks in a bowl together with the sugar and beat them with an electric mixer until the mixture is frothy.
Keep beating and add the rum, the brandy, cream and milk and beat for another 5 minutes.
At this point, also add the whipped egg whites and mix them completely with the rest of the ingredients, mixing from the bottom up with a spatula.
Put the eggnog in glasses and sprinkle with ground cinnamon.
Happy holidays!