Just a few days ago I was looking for information on a local restaurant website when something caught my attention…I had never noticed that before, the entry Secret Menu.
I used to live in Canada so perhaps they didn't have them there but I decided to take a look at it because the name sounded very attractive and I was curious and, of course, there were several proposals that were not listed in the classic menu.
At that point I got curious and went to do some research on the web and so I discovered the underworld of the secret menus.
Probably for many it will not be anything new, but I was clueless about them.
Some chains have menus that are not really secret, because as in the case of my discovery, you can just visit their website and you will find information on the possible alternatives that may be ordered, and in other cases they keep the courses of the secret menu very mysterious, triggering curiosity even from their most loyal clients.
In such menus you can find old classics with unusual or weekly customizations.
On the internet you can find several dedicated sites where "amateurs" can find information on possible menus to try in the various chains. Sometimes you can actually find more healthy choices than the more popular courses. Most of the time, however, they are scary calorie bombs. If you want to see if your restaurant has a secret menu as well, you can try the Hack the Menu website. The term hack is used precisely to recall the computer context as for many it becomes a real challenge to force the limitations of the menus that especially in fast food restaurants do not often allow great freedom of customization in orders.
Often these requests are just combinations that restaurants themselves have in the past offered as Limited Editions on their menus or are specialties that have now been taken off the market. Other times, perhaps most of the time, these are combinations that are much loved by fans of a particular chain, combinations that are so famous that they have deserved a name of their own or other times the most popular variations requested by customers.
Therefore, I couldn't help but try to order from the Secret Menu but I decided to go in the restaurant for it instead of ordering from home. When the waitress served me, I don't know why, but I thought she would serve it in a special way as if we were part of some kind of secret club but nothing, she just put it on my table on a disappointingly normal plate.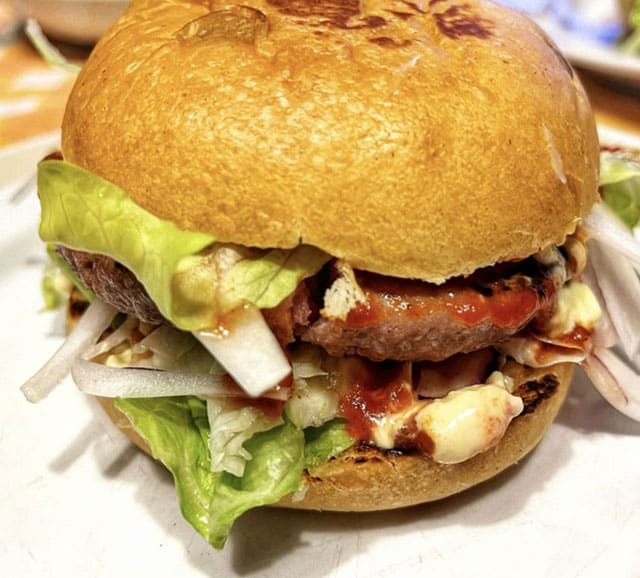 I spoke to a friend about this topic and he told me that although such menus are supposed to be secret, they are not secret at all and some favourites even exist on such menu.
One of them would be the "Animal Style Burger" and, by using such "secret code" the server would know to have your burger cooked with mustard fried in the beef patty.
It seems that such secret menus were born for two main reasons.
The first would be obviously a marketing reason to entice clients to what are fast food chains presenting over and over 'the same stuff'.
The second reason would be to make it easier for people who need (for dietary or ethical reasons) or wish to order 'something different'.
The combination in some cases, like that of a famous American coffee drink chain, would be endless and therefore the secret menu is something anyone can browse online without burdening the official menu.