Since my move to Austin, Texas, from Canada, I have been noticing differences between the two North-American countries.
I used to (erroneously) think that Canada and the United States were basically the same but it isn't so.
In Canada, people focus on pleasing others and they always try to be politically correct and overly kind whereas, in the States, the focus is on expressing one's opinions and personal freedom of expression.
Other differences include taxes, health insurance and city planning among others but, since I'm originally from Italy, I have tried to focus on noticing the "weird things" about America which make this country so unique and controversial at the same time.
I have had this dream of living here for a long time since America has always been a dreamland for many so it is all so new and exciting to explore.
Let me take you with me…
The first thing I have noticed about America is that people like to live large here. By living large I mean living comfortably and big: big are the drinks, the cars, the portions at the restaurant and maybe also the dreams of people here.
You can find a gallon of milk or juice at the supermarket, a 24-egg carton and bags of cereals so big I mistook them for dog food the first time I saw them.
It is bizarre as there are many single people living alone in this country and I wonder how much milk they drink (or have to waste) on a daily basis…
America is also controversial and full of contradictions when it comes to the types of food sold, not only about the portions.
On the one hand, while some European products like unpasteurized cheeses are forbidden for the American market, other American products would be a big 'no no' outside of the U.S.
One of such things are the artificially colored sodas.
In any supermarket or corner shop, you'll find fluorescent highlighter-colored sodas, which usually contain a brominated vegetable oil that is bad for you and you'll soon realize that this means it is legal only in America. You will never find them on the shelves of European or perhaps (I'm not sure) Japanese supermarkets…
Also hormones, which are chemical messengers that bring cells into contact with each other to activate reactions in the body such as growth or a sense of hunger are legally sold in the United States. Hormones can even be bought at the supermarket, over the counter and without a prescription.
In many other countries of the world, including Italy, hormones cannot even be sold in pharmacies because, if used without knowledge, they can cause serious health problems.
Banned in many European countries, where they have been replaced by biodegradable and recyclable bags, in America small plastic bags can still be used to take home groceries from the supermarket and they are given out like candies and without paying for them which makes me people abuse them and it doesn't make people want to bring their own totes from home.
Last, but not least, it's the almost total absence of public transportation. Outside New York City, in America you are almost forced to have a car.
In Austin, and Texas, you need to have a car to get anywhere.
Roads are spacious, wide and well-kept. You have highways, freeways and overall big roads but buses and city trains are almost not existing.
Americans don't even consider the public transportation option when planning a move and, also when they have to go on a trip out of State, they think of purchasing a plane ticket perhaps or organizing a road trip without even checking trains or coach buses (they do exist but are not very popular).
To each its own, they say in English!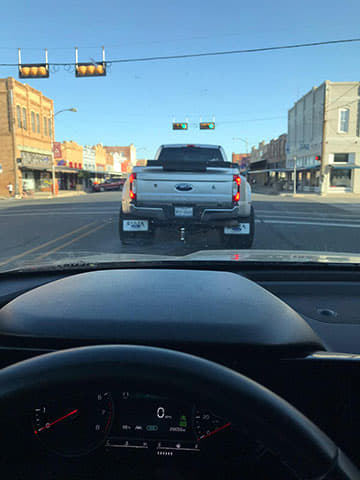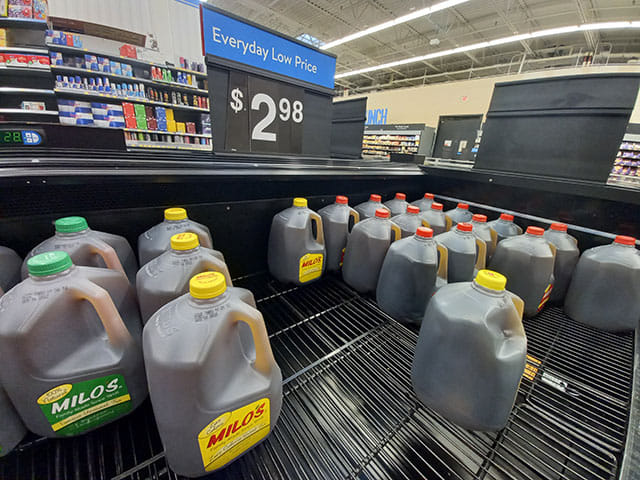 USA/TEXAS: BIG CARS AND BIG JUICES!