A festival called Ritterfest is held that is a Knight's Festival recreating the medieval era. The German word "ritter" means "knight" in English.The main event of  this festival that is also known as Mittelaltermarkt (medieval market) is the knight's tournament. This event receives one of the highest numbers of spectators among festivals in Europe.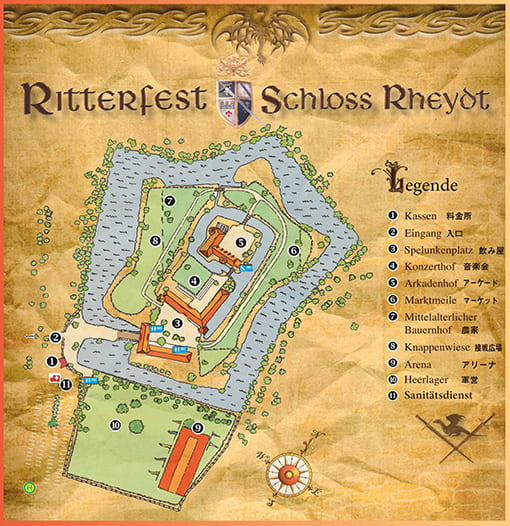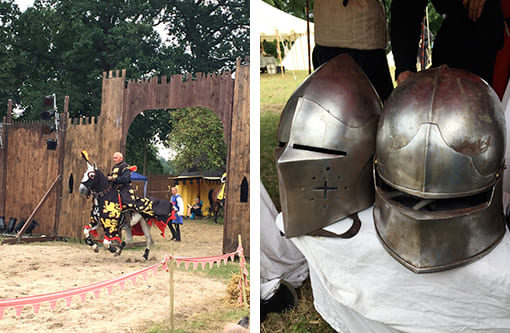 The knight's tournament was once an important tournament held by the aristocracy to fight for social standing. It was connected to hard-fought battles for power and court love affairs, and was one means for the aristocracy to show off to others. The tournament was eventually incorporated into festivals for enjoyment by the public, taking on the form it has today. Of course the tournaments today are not just duels between knights as was once the case, but also point-based contests. The knights wearing armor ride horses and hit targets with lances or fell small wooden blocks with swords, competing based on a number of rules. Great stories are created where peasants who had been oppressed until then become knights and fight in the tournament against aristocratic knights that control the region. I recorded part of it on video, so please take a look.   The courageous and strong fighters dueling on land make you feel as though you have been sucked into a medieval movie. The powerful action fascinates the many spectators. In the area managed by the army, a reproduction has been made of the lifestyle of the medieval times when people lived in tents without water, gas, or electricity, and it is somehow heartwarming. Children also practice fighting with bows and arrows or wooden swords and shields, training to become future knights.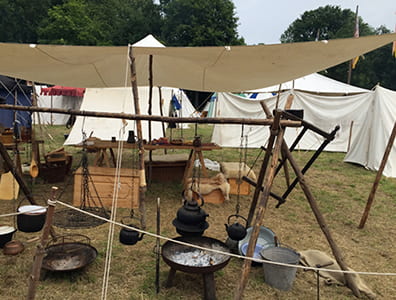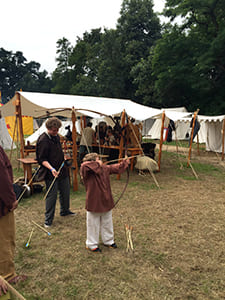 The arcade is lined with many tents selling handicrafts, and you can buy souvenirs such as handmade wooden products or honey.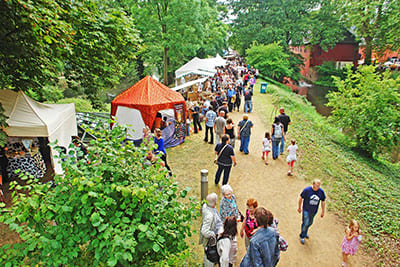 The venue also has many charming music troupes and street performers who warm the hearts of passers-by.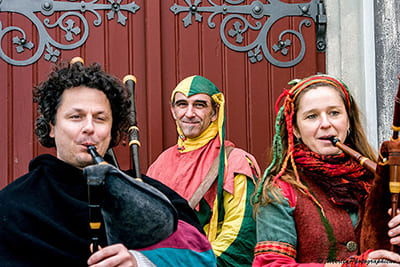 Ritterfest was a magnificent festival with many charms that put you in a time slip back to the medieval times.