Germany's food self sufficiency is very stable at a rate of about 101%, and almost all food supplies can be obtained domestically. Living in Germany can feel much secure compared to Japan where self-sufficiency is only 27%. Japan has an abundance of seafood being an island country, but since Germany is connected by the ocean only on its northern border, most Germans living inland prefer eating meat to fish.  The staple foods here are none other than potatoes and bread. Pasta is also quite common, but older ones especially love to eat potatoes, so much so that there is an expression, "I am a Kartoffelesser (potato eater)." The price of potato is relatively inexpensive with 12.5 kg sold for 8 euro (roughly 1,100 yen), which would be like a dream in Japan where just five potatoes are sold for about 200 yen. By the way, rice is the staple food for Japanese, but my German friend's child does not eat rice at all. I was really made aware of the food culture differences in Japan and Germany. Germany is very strict and has various rules when it comes to protecting its greenery and environment. There's even a political party named Grünen (Green Party). To give you a couple examples of strict rules, cutting a large tree on your property requires obtaining approval from the city. Since it's possible that a bird's nest may be on the tree during the summer breeding season, you cannot cut down the tree between spring and the end of September, even if you had obtained the approval. Also, washing your car at home has been prohibited for over 20 years due to the risk of soot containing exhaust gas draining into the underground water. The regulation of fertilizers, agricultural chemicals and standards of hormone drug use are stricter compared to neighboring countries, but in other words, all of these are for protecting the greenery and environment, which contribute to the safe consumption of crops harvested within Germany. There are markets held at least once a week in various regions, and farmers come mainly to sell the crops they grew themselves. The markets are more popular compared to buying at grocery stores for their fresh, seasonal crops that can be obtained inexpensively and are delicious.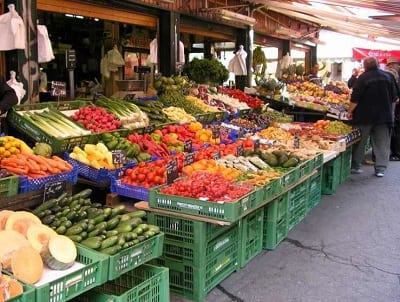 There are various seasonal food ingredients harvested in the area where I live. Spring: Strawberry, white asparagus, green asparagus Summer: Tomato, cucumber, leafy vegetables,      berries (gooseberry, blueberry, blackberry, etc.) potato, wheat Autumn: Apple, pear, pumpkin, chestnut, mushroom, etc. Winter: Christmas goose, turkey Munich is located at nearly the same latitude as Hokkaido in Japan. As seen from the apples, potatoes and white asparagus that grow here, you can say the climate is similar to that of Hokkaido. Not only markets but farm shops are also interesting. A farm close by has an amazing 24-hour milk vending machine. Bring your own glass container and buy one liter of milk for 90 cents (about 120 yen). You can always enjoy fresh rich milk at a reasonable price.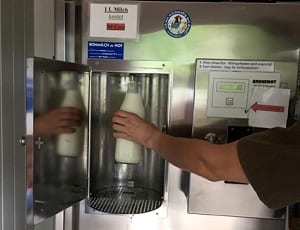 There is also a field where you can pick your own flowers and enjoy a close encounter with the flowers that are in season.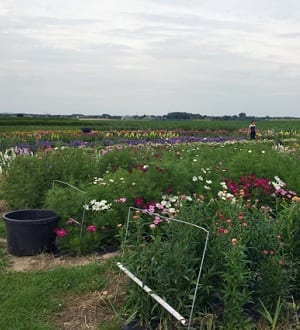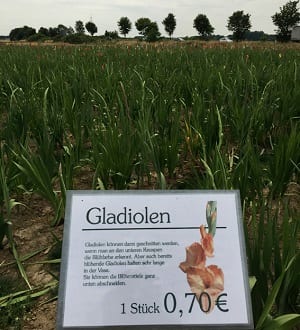 Wheat is essential for making bread, a staple of Germans. During the summer harvesting season, wheel-like things are lying around at the center of the fields.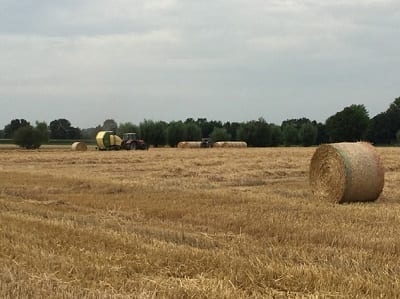 The straw is used for the horses and chickens after wheat harvesting. Horse manure and cow manure are used for fertilizing the crops, so the surrounding area can smell very bad during the season when fertilizers are scattered. However, since the crops made in such a way have superb flavor and taste, they are the ultimate luxury with visible safety for consumers of these crops made in Germany's farms. Once the various harvests are completed in fall, people watch the geese grow up until the cold wintertime. Recently I feel as if I can understand the feelings of the Germans who can hardly wait for Christmas, the one time of the year when they can enjoy the taste of these geese raised in such beautiful grassy plains.