Europa-Park, Europe's most popular theme park, lies close to the Franco-German border, exactly halfway between Freiburg, southwest Germany, and Strasbourg, France. It is open for the summer season from mid-March to early November, with tickets priced at 44.50 euros for adults and 38.50 euros for children. Your ticket allows you to ride anything for as many times as you want. And as you can't really ride everything in one day, it's also possible to buy two-day tickets.  Europe hosts several large-scale theme parks such as Disneyland, Paris and Legoland. Added to these is Europa-Park, Germany's largest theme park which covers a massive 95 hectares of land. It offers over 100 attractions for people of all ages to enjoy, including 11  roller coasters, and comes a comfortable runner-up in the world theme park popularity rankings.
European Townscapes
As its name suggests, Europa-Park consists of various townscapes which recreate the different atmospheres of 14 European countries and regions, namely: Germany, France, Italy, Switzerland, Greece, the UK, Russia, The Netherlands, Scandinavia, Austria, Spain, Portugal, Iceland and, from 2016, Ireland. The Spain Area, for example, boasts a line-up of Mediterranean-style buildings, with events such as flamenco and a medieval knights' show taking place in the middle. You can also enjoy genuine paella and sangria while getting your full share of Spanish culture.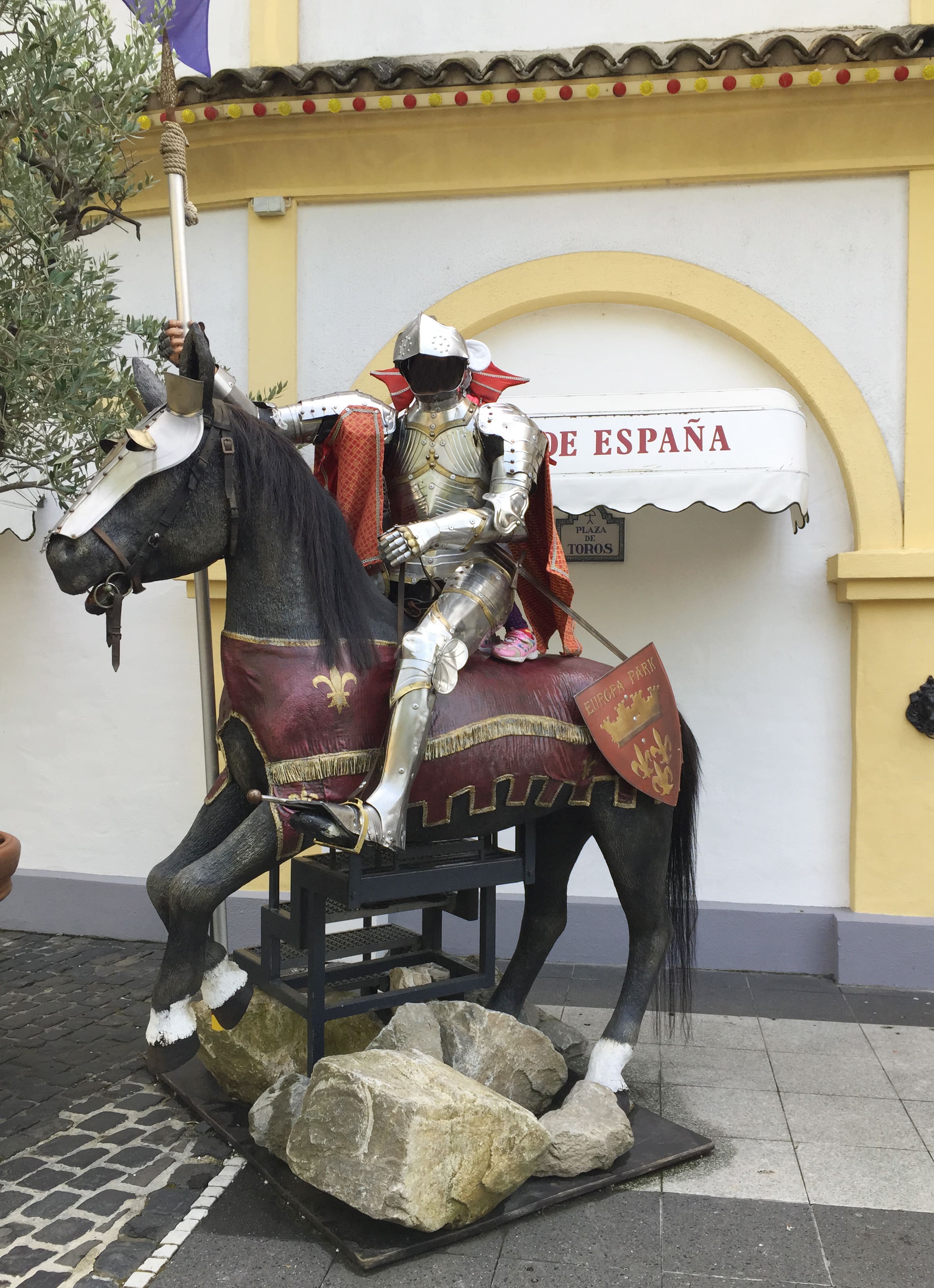 As you can get around Europa-Park so easily by train or monorail, you end up feeling as if you've toured the whole of Europe. The lasting impression I received was of a park teeming with foreign tourists (due to its proximity to the German border with France and Switzerland), and where words from multiple languages fly around. 
A Theme Park
Every day sees a parade with Ed Euromaus serving as the park's main character. "Arthur – in the Minimoys Kingdom" is also fantastic.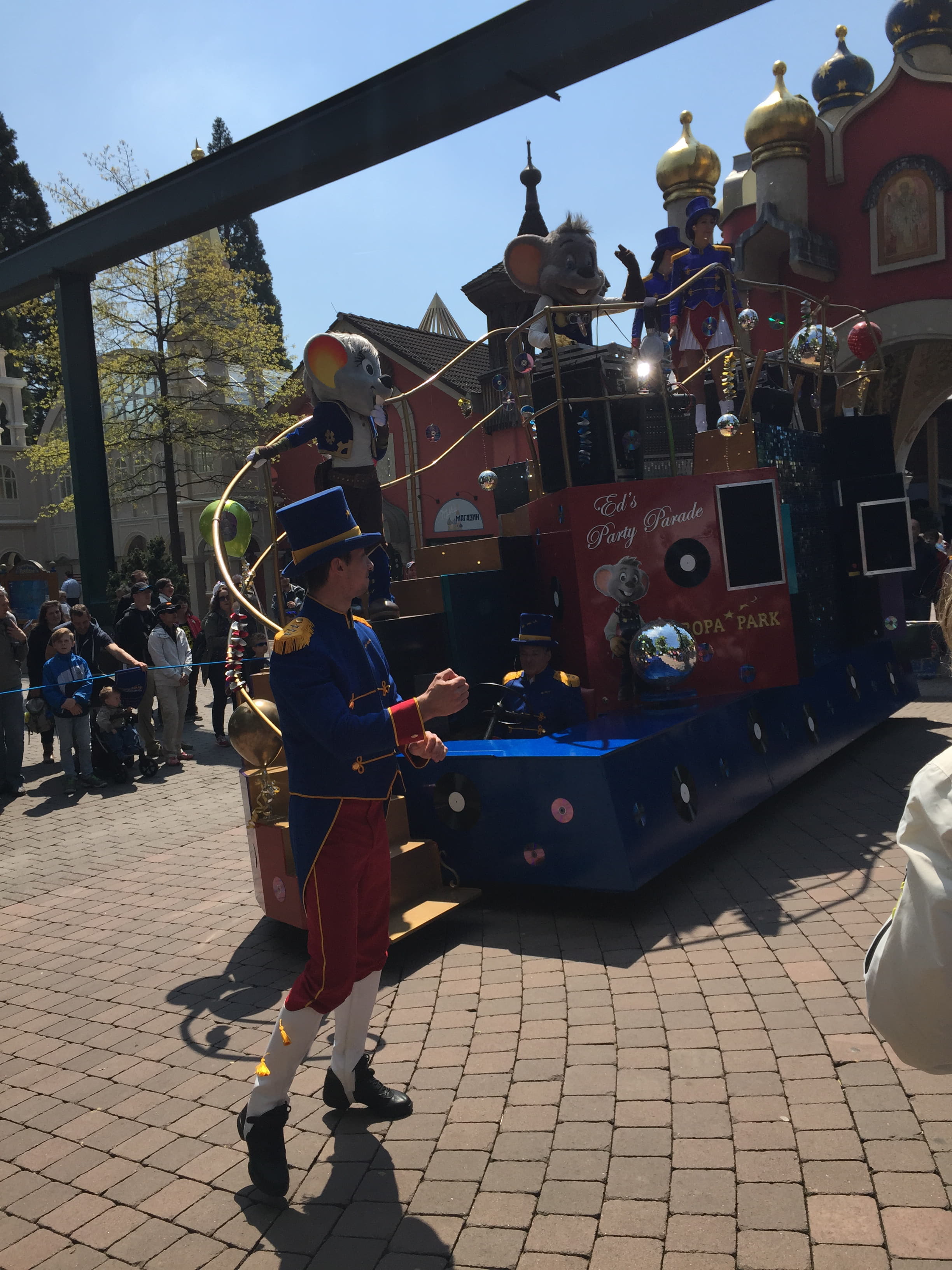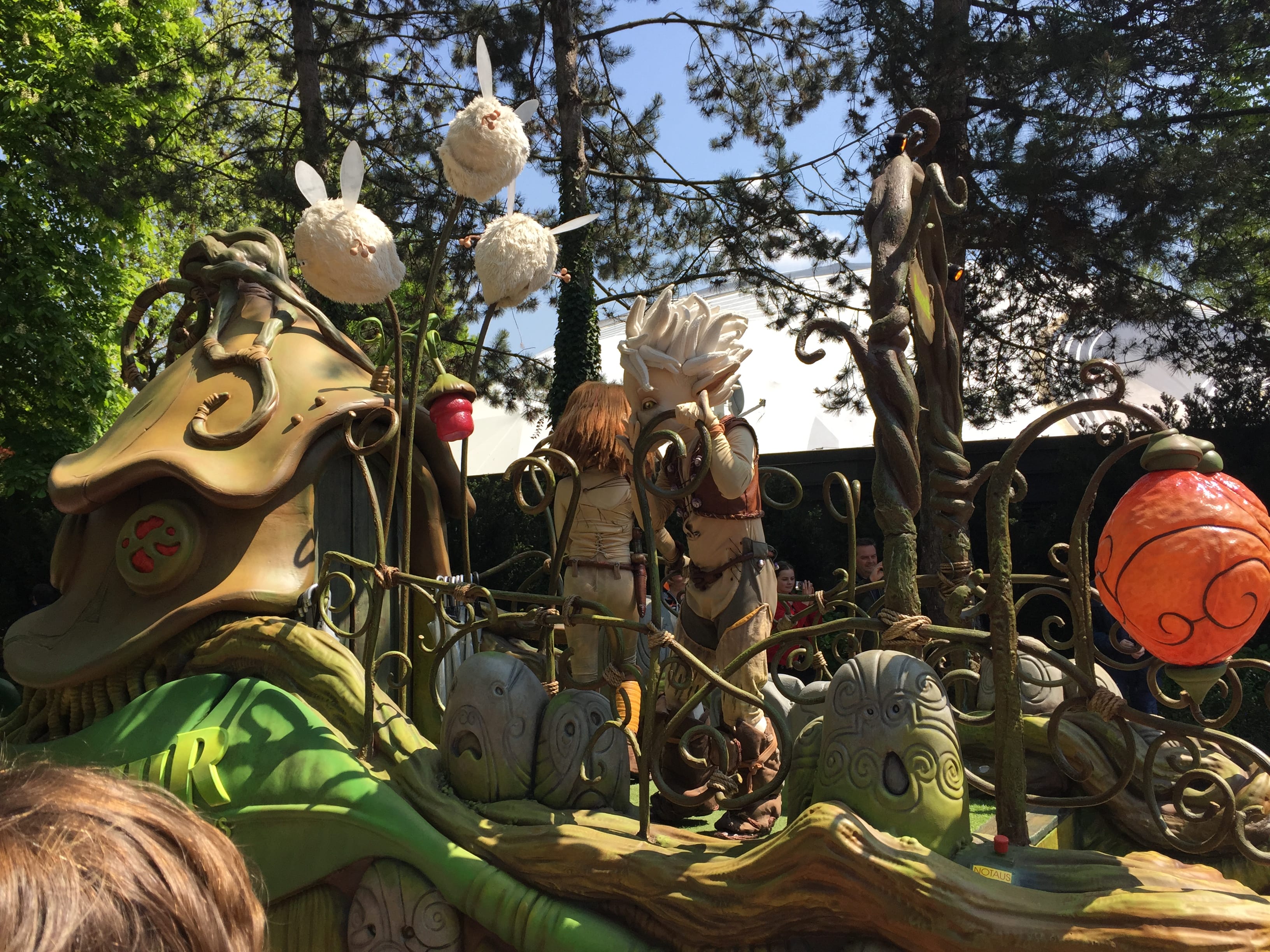 You'll never get bored here because you can find various shows such as flamenco, medieval knights, a circus, ice skating and musicals all around the park. I chose to watch the ice skating this time, and the show was certainly not just about "music and lights," style and skaters' technical excellence. It also included circus-style set-pieces and street performer acts, the depth and quality of which were breathtaking. Given that my ticket covered both this show and all the rides, I thought it was great value for money.  For small children, I especially recommend Grimm's Enchanted Forest, as well as the merry-go-round and Children's World. The Forest is filled with buildings such as Hansel and Gretel's confectionery house, and you feel like you're on a fairytale journey through fantasy land.  Meanwhile, you can get a full sense of just how massive this park is by viewing the entire grounds from the France area's Euro-Tower.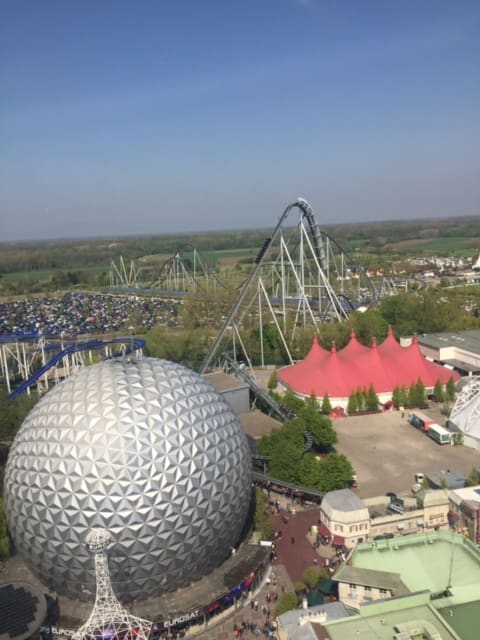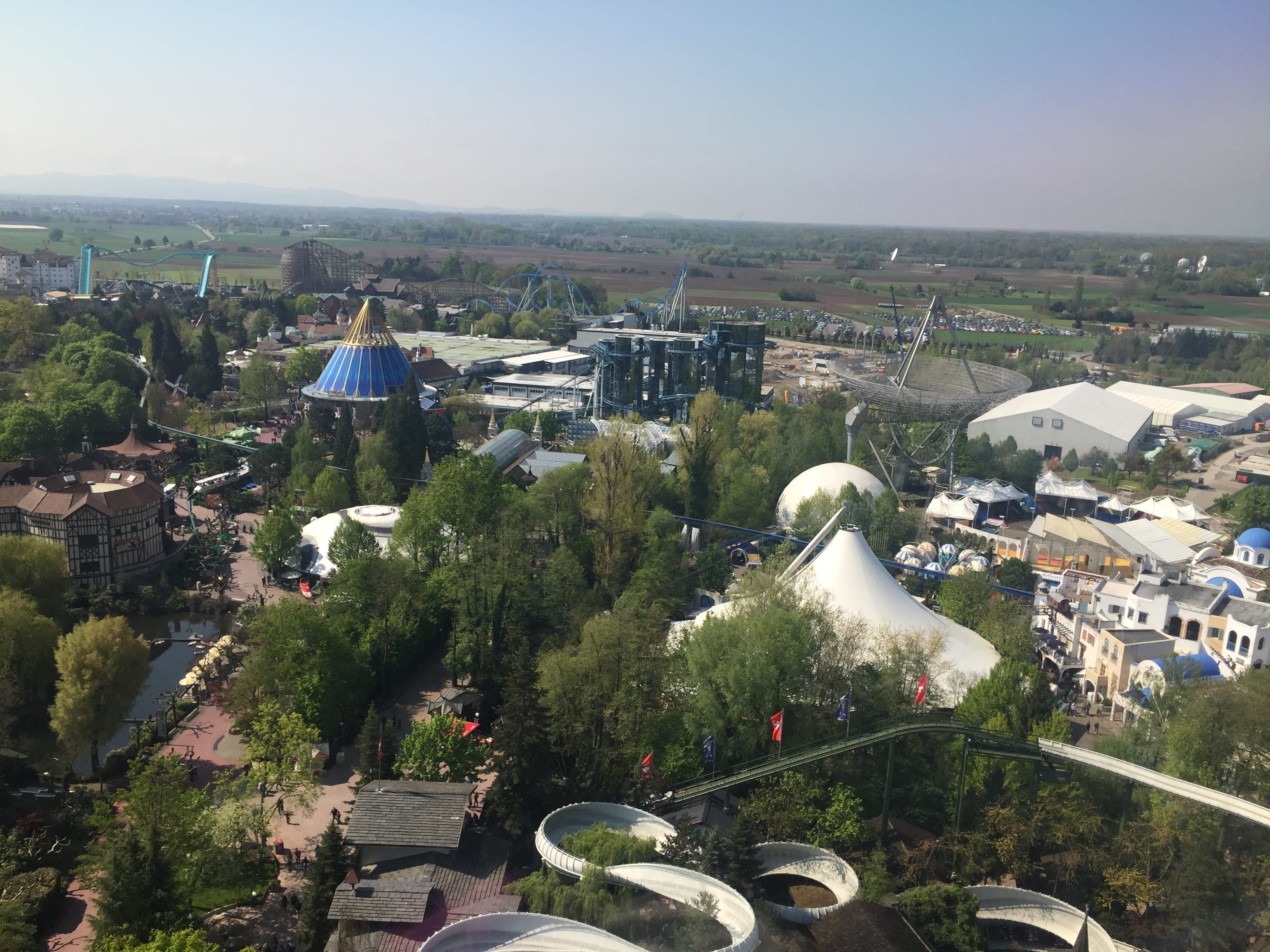 (Soaking Wet) Water Ride Attractions
Welcome to the attractions where you have a huge chance of getting drenched. Among these, my favorite is Fjord Rafting. You basically drift with the river current to cross several obstacles, and if your luck is out you'll end up very wet indeed. So I really recommend wearing a raincoat. In the unlikely event that you get totally soaked, there are full-body driers available for use. These are truly exceptional machines which allow 3-4 people to dry themselves simultaneously.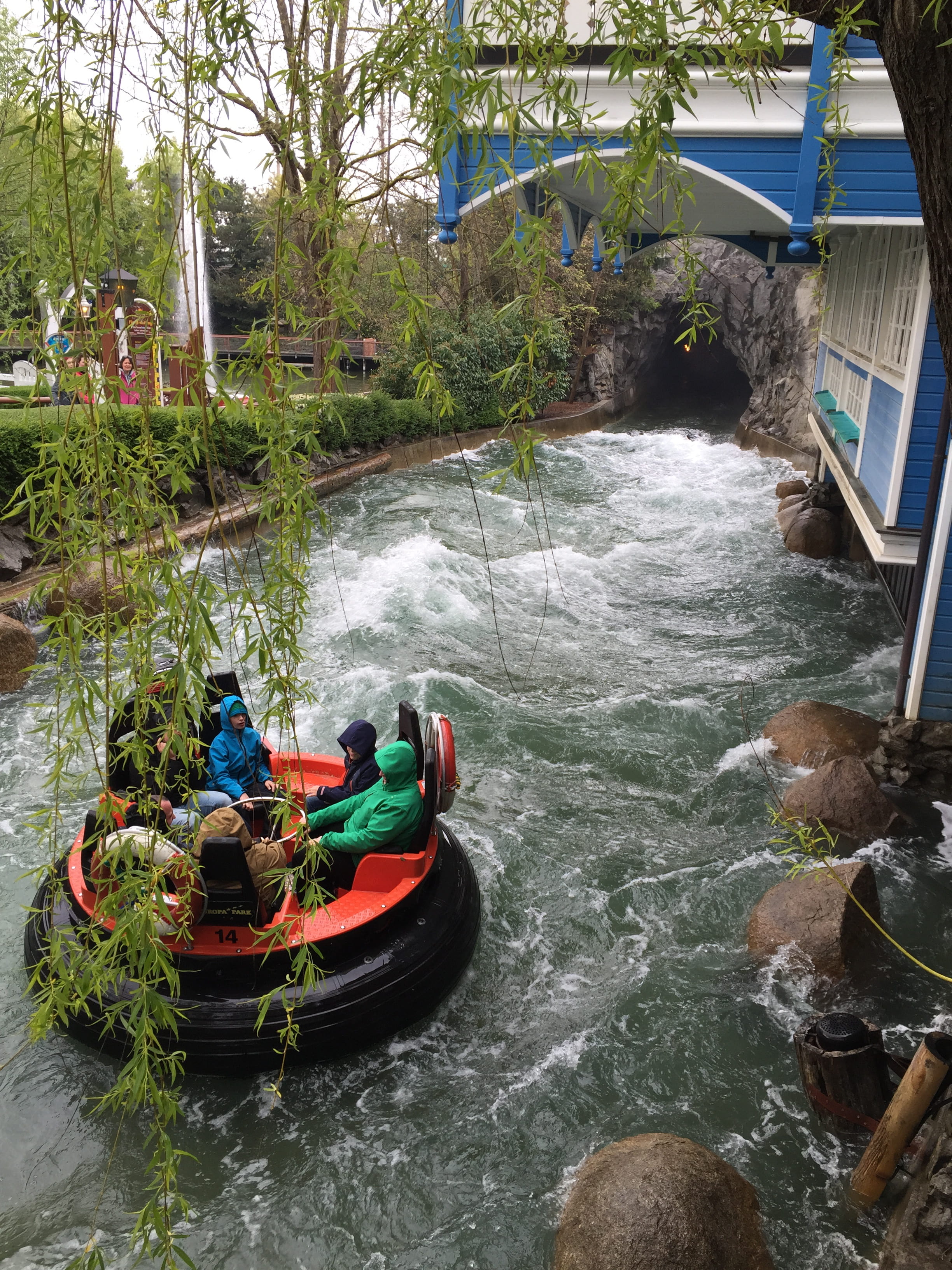 The Water Rush in the Greece Area also sees a considerable amount of water sprayed around. 
Roller coasters
Several of the world's top ten "scream machines" are located inside Europa-Park, meaning it comes highly recommended for roller coaster lovers (who must be over 120-130cms tall). Especially recommended is the France Area's Silver Star, which has a top speed of 130km/h and basically sends you nose-diving from a height of 73 meters. Then there's Blue Fire in the Iceland Area, with a height of 40 meters and a top speed of 100km/h – reached just 2.5 seconds into the ride. 
Restaurants
Europa-Park allows you to enjoy a wide range of good food at a number of diverse restaurants themed upon their country areas (for example, French restaurants in the France Area). The one that stood out for me was Food Loop. Here, you sit around a table in a group of 9 or 10 people, and use the computer screen to place orders for your favorite foods. And after you do so, the dish you ordered somehow glides through a long bar before looping down onto your table from above. It's rather like Japan's conveyor-belt sushi, only appearing more dynamic due to being positioned on a high ceiling. I ordered the white asparagus named Spargel, as I simply cannot do without it in the German spring. It had a rather indescribable crunchy texture – perhaps a similar sensation to Japanese bamboo shoots. This restaurant not only looks good, but serves good food too, which is why I fully recommend it.  
Europa-Park was like something out of a dream. Next time, I'd like to spend several days there while staying in the hotel next door.