The Mosel river starts in the Vosges mountain area in France and twists down from the Luxembourg area where it meets the Saar and Ruwer tributaries and the Rhine river at the Koblenz confluence (Deutsches Eck). The Rhine then flows North to Cologne and Düsseldorf, becoming an even larger flowing river.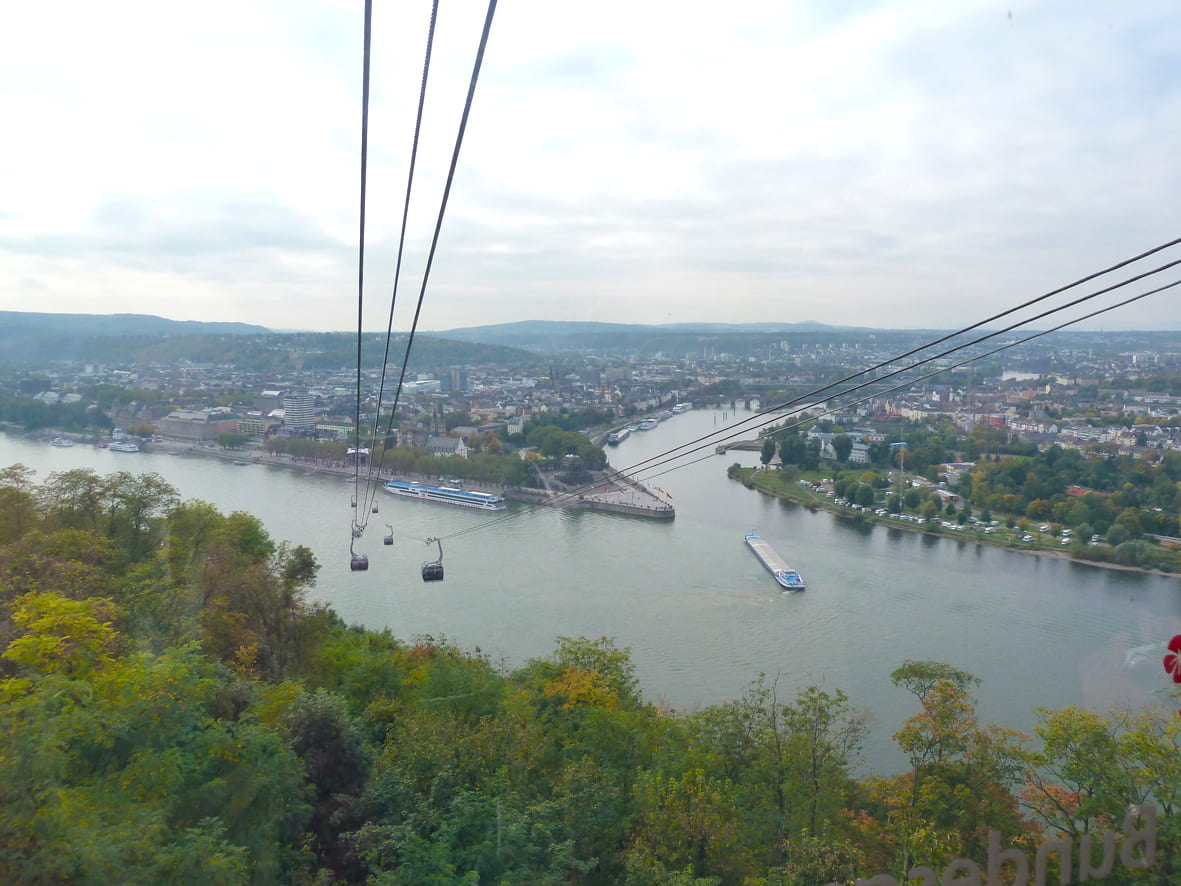 The Mosel region is Germany's oldest wine production area where it is said that the Romans brought grape cultivating and wine production technologies. The land has 9,000 hectares for cultivation, making it the 5th largest wine production region in Germany. Vineyards that are on a steep incline receive a bounty of light reflected off the river and heat stored in the river prevents frost. The area also receives plenty of rainfall, making it one of the warmest and most suitable places for grape cultivation in Germany. In addition, the soil that was once part of the seabed contains lime, mineral-packed sandstone and marlstone, and red volcanic rock, among other components, producing wine with a variety of flavors and qualities. The Mosel is 243 km long in total, but has only about 140 km of straight lines, showing just how much it twists and turns.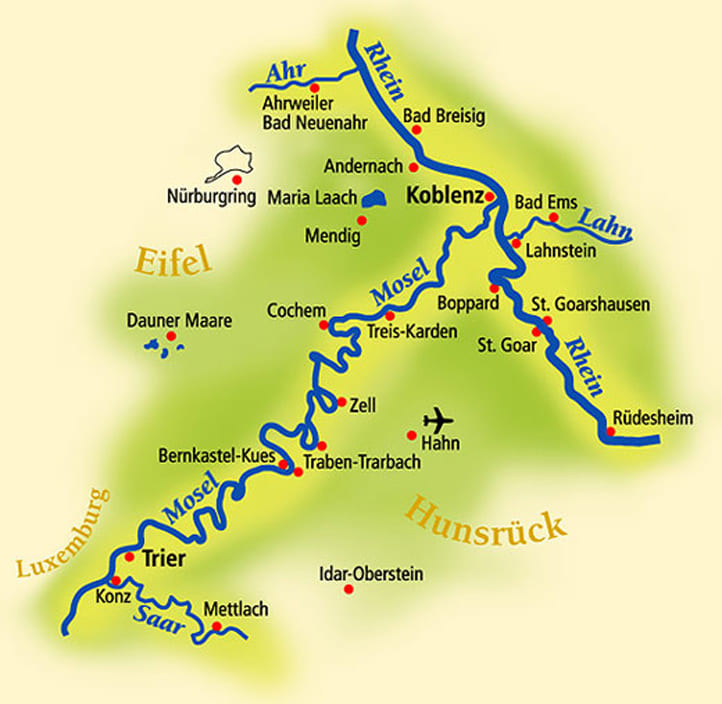 Of the wines produced in Mosel, 90% are white wines  and Riesling are the most widely planted grape varieties and are very well-known. Some other varieties are Rivaner, Müller-Thurgau, and Elbling.
Classification by sugar content
1.Kabinett
Made from grapes with the lowest sugar content. Dry: Trocken
2.Spätlese (meaning "late harvest")
The sugar content of the juice is one step up from Kabinett.
3.Auslese
The sugar content is one step up from Spätlese.
4.Beerenauslese (BA)
Rarely a noble rot wine. Many are sweet, but there are not many in distribution.
5.Trockenbeerenauslese (TBA)
The name meaning "dry berry selection," tacitly implying a noble rot, but not always a noble rot wine.
6.Eiswein
Very sweet dessert wine. Saar wine (mostly Riesling) crafted along the Saar river has a particularly fruity aroma and a wonderful exquisite harmony between sugar and acidity. In years with a great climate, it sometimes wins the world grand prix for white wine. The true thrill of a trip to Mosel is visiting the old castles that dot along the Mosel river, staying at a charming pension, and touring the small wineries to find your favorite wine among the varieties that are said to number around 2,000.