NRW-Tag, a festival of 1 million people celebrating the 70th anniversary of North Rhine-Westphalia, was held from August 26th (Fri.) to 28th (Sun.), 2016. Going back in history, the states of North Rhine and Westphalia were merged on August 1, 1946 by the British military administration, and Dusseldorf was made the capital. Because of this, Prince William from Britain was invited to the festival and Chancellor Merkel also gave a speech. In this large-scale event, the city center of Dusseldorf was broadly divided into 5 blocks, and 700 different events by musicians, actors, and artists were performed on 16 stages over 220 hours. ・ Creative block (Altstadt) ・ Discovery block (Rhine River promenade) ・ State block ・ Active block (river bed) ・ Experience block (downtown) There was a lot to see, such as the Gourmet Festival in Konigsallee, and the Blue Light Festival, sports, games, and World Children's Day on the Rhine riverfront in Oberkassel.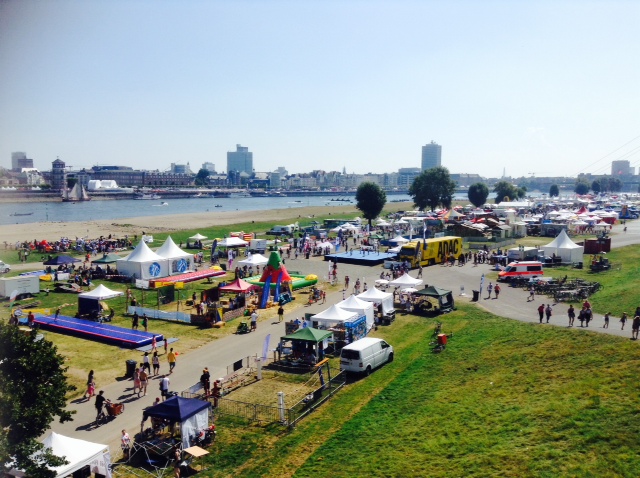 Active
As a part of the festival, on August 27th a parade was held marching 2.5km in the downtown area. Centering on members from the carnival held in February, performers and people from various countries living in NRW are also asked to participate. The "Kimono & Yukata Members and Happi Coat Corps" participated from Japan. The minister-president of North Rhine-Westphalia, Hannelore Kraft and the mayor of Dusseldorf, Thomas Geisel welcomed the parade at the main stage in Burgplatz. There has been a Japanese community in Dusseldorf for over 50 years. Many Japanophiles waved to us on the streets. I was very happy when they warmly called out and welcomed us.  During that week, we experienced hot summer days over 30°C, which is unusual for Germany, but I made sure to drink plenty of fluids and thoroughly enjoyed the parade.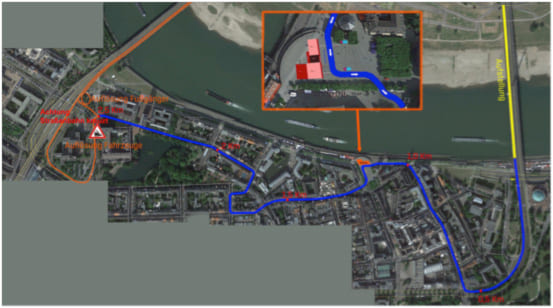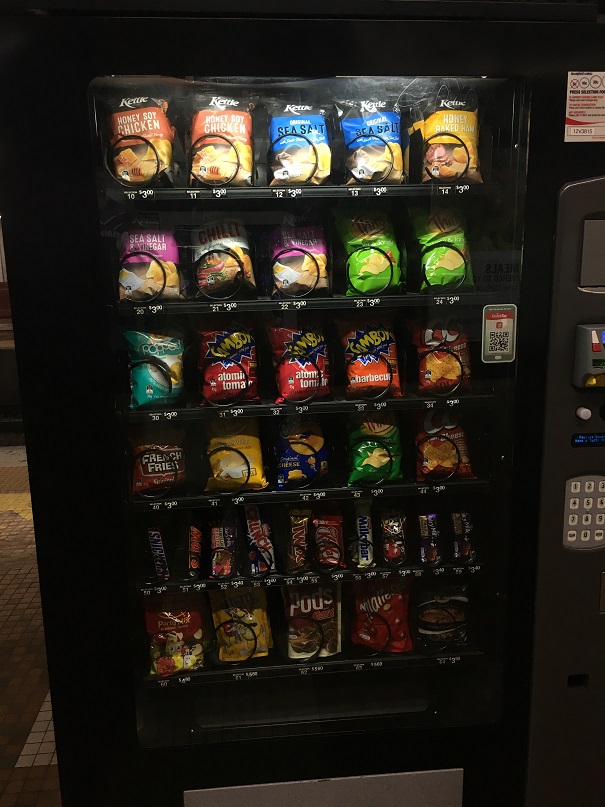 There have been many incidents of terrorism in Europe lately, and under anxious circumstances the festival became an experience where once again as a Japanese person I felt the urge to call out for world peace through Japanese culture.