Grimm Fairy Tales, which were actually published under the name Kinder- und Hausmärchen, or Children's and Household Tales, are a collection of German fairy tales that have become well-known around the world. They were first published by the Grimm brothers, Jacob and Wilhelm in 1812. Some of the characters, like Little Red Riding Hood (Rotkäppchen), Snow White, and Cinderella (Aschenputtel), and Rapunzel, have become Disneyland characters as well—so it's probably safe to say that there's hardly a child anywhere who doesn't know about the Grimm stories. The word for "witch" in German is hexe, and a hexenhaus is a witch house. You've got it—a hexenhaus is the "gingerbread house" from Grimm's Hansel and Gretel fairytale. Every child is delighted and amazed at the idea of an entire house made of edible treats. In Europe, gingerbread houses are an integral part of annual Christmas celebrations. When the holiday season comes around, you can buy hexenhaus kits. The walls and roof of these miniature houses is either gingerbread or Lebkuchen made with lots of honey. The different parts are then stuck together with icing made from powdered sugar and egg whites.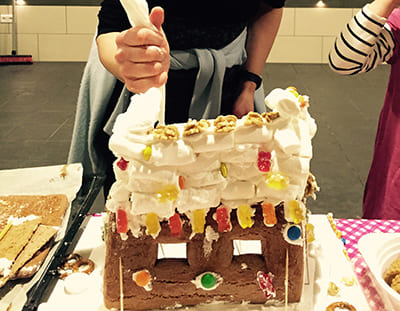 Here's an authentic recipe for German Lebkuchen that you can make at home.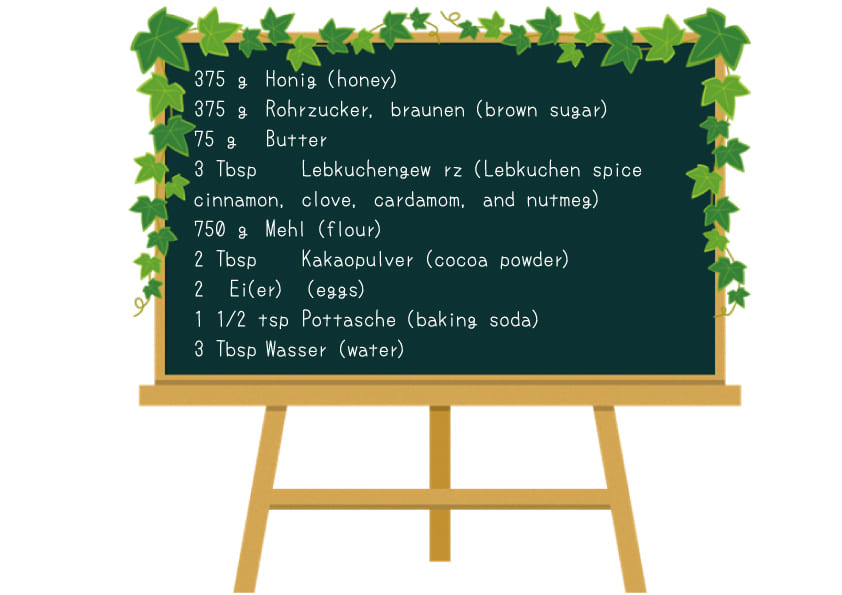 Directions 1.    Melt the butter, stirring in the honey and sugar. Transfer to a bowl and allow to cool. 2.    Dissolve the baking soda in 3 tablespoons of water. 3.    Add the flour and baking soda mixture to (1). Add the rest of the ingredients and mix well. 4.    Place in an airtight wrapping and allow to rest for at least a day. The dough will be on the soft side when it is first mixed, but do not add more flour. If it is still too soft after a day, add a bit more flour to adjust the consistency.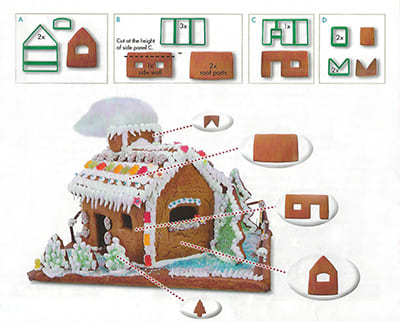 My daughter's birthday falls around this time of year. This year, we baked our own Lebkuchen and invited some other kids over to make hexenhaus together. We dusted the houses with powdered sugar "snow" and decorated them with chocolates, marshmallows, pretzels, gumdrops, and other treats. The kids had a blast, and I'll bet that the fairytale atmosphere that came over them as they worked intently on their hexenhaus will become a treasured memory.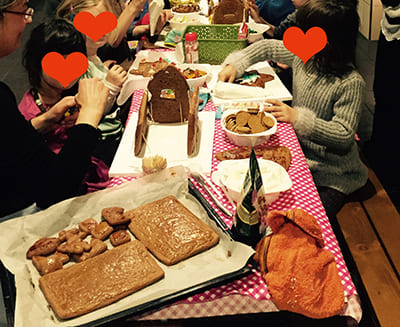 REPOTER
Rim

Age

Tiger( TORA )

Gender

Female

Job

Ikebana activist
She is in my 5th year of living in Germany. Not forgetting the spirit of Wa, she is engaged in Japanese cultural activities that involve ikebana and kimono. She will continue to devote herself to spread the beauty of Japan and to pass it on to the next generation.