The Alps, one of the most famous mountain ranges in the world, traverse 1,200 km east-west across the center of Europe (Slovenia at the eastern end and France at the western end), with Mont Blanc (4,810 m) the highest of its peaks. The name "Alps" is thought to derive from the abundance of "alps" (high mountain summertime pastures in Switzerland, known singularly as "alp" in English, "alpe" in French, and "Alpe" in German), while an alternative theory is that it came from the Celtic word "alp" ("rocky mountain") via Latin. The Alps are popular with sightseers from neighboring countries, especially in summer for the mountain climbing and winter for the skiing, as European countries are joined by land and you can travel there by car.The Alps are divided into the Eastern and Western Alps along a line joining Lake Como in Italy with the borders of Switzerland, Liechtenstein, and Austria (Rhine river). This summer I visited the Eastern Alps close to the borders of Germany, Austria and Italy.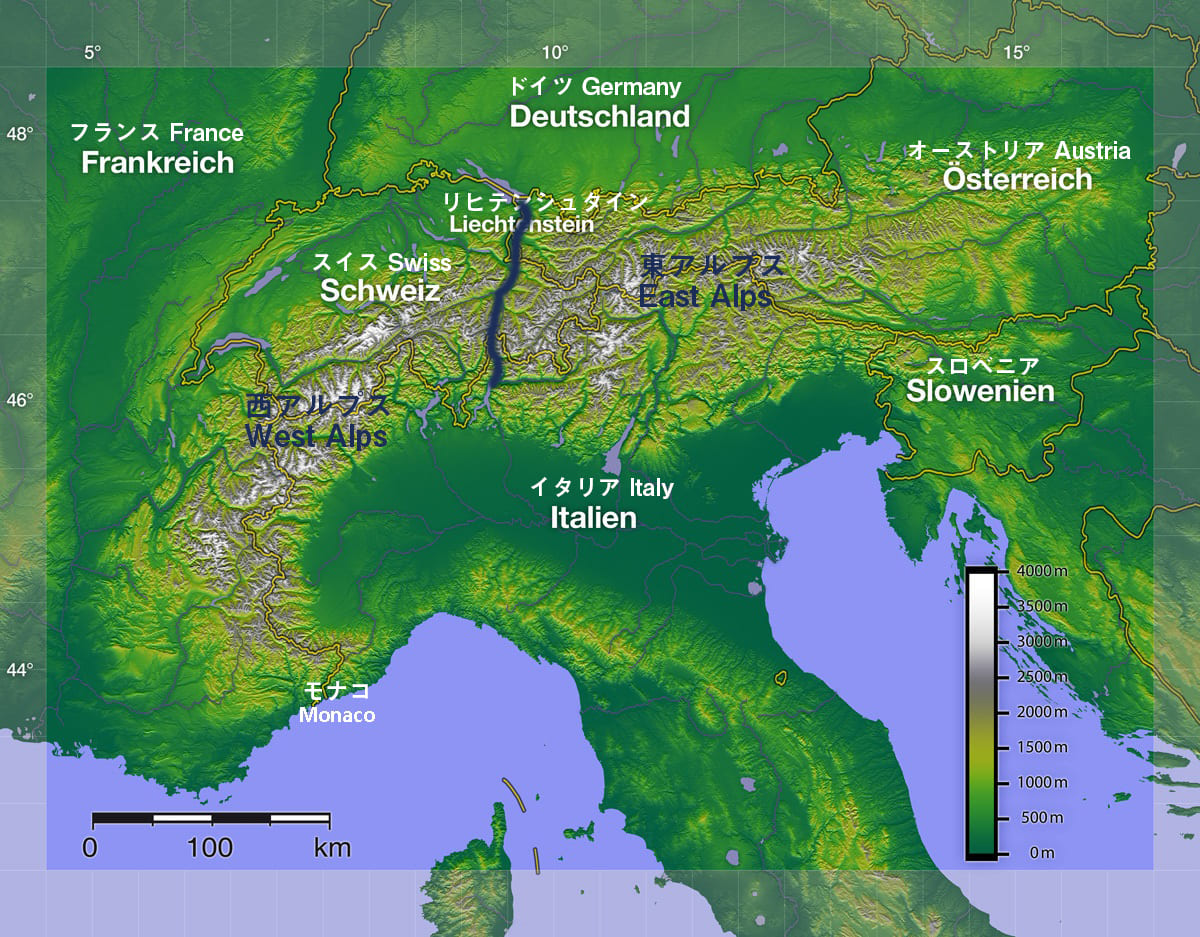 Especially popular in this area are the Bavarian Alps on the German side, the Salzburg Alps and Austrian Tirol on the Austrian side, and the Italian South Tirol. Surrounded by high mountains, this natural scenery evokes the world of Heidi.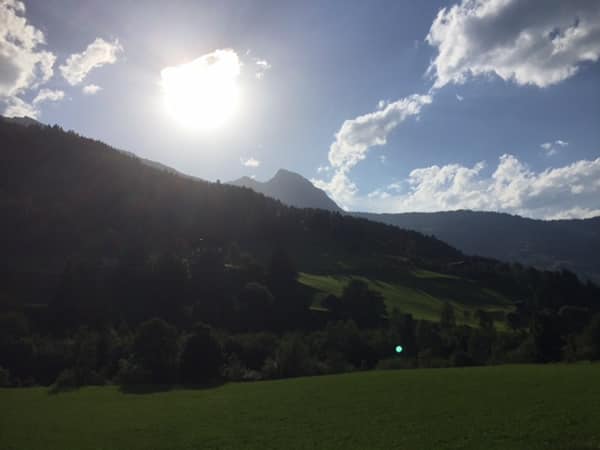 heidi
Soaking up the forest atmosphere with the high-concentration of oxygen released from the trees, amid snow-fed rivers and lakes, while listening to the chirruping of small birds in summertime is soothing for both body and mind. That is why in Germany and Austria, if you have your doctor's permission, you can rest and rehabilitate for up to three weeks at a rest home, called a Kur.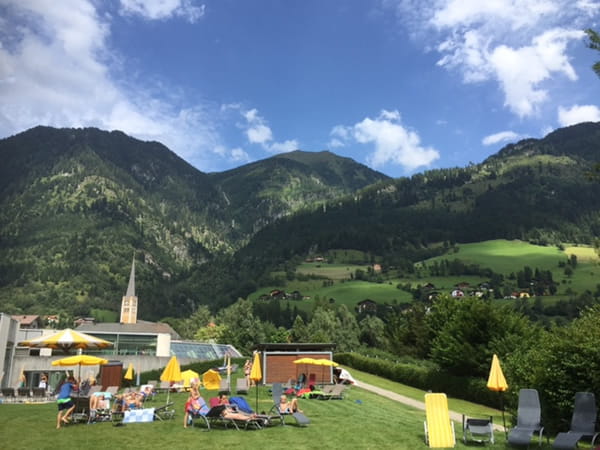 kur
Almost all the hotels and pensions near the ski fields are cozy family-run affairs, which look lovely from the outside in their traditional Alpine style, their windows decorated with geraniums and begonias flowering through the summer. The hosts greet you with their warm southern smiles dressed in the traditional garb worn since olden times, the men in Lederhosen (leather trousers) and the women in Dirndls.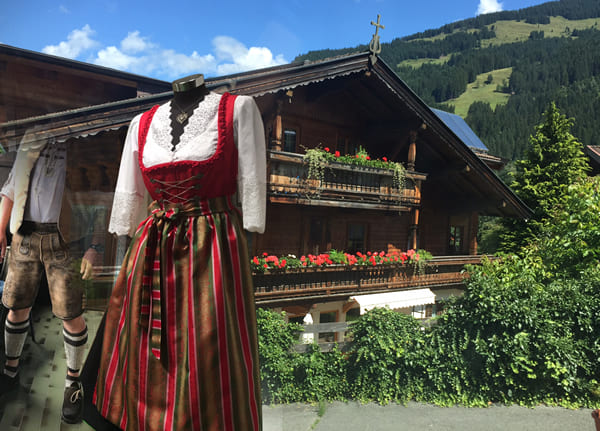 pension
In the Bavarian Alps on the German side lies Neuschwanstein Castle, built by King Ludwig II of Bavaria in the latter half of the 19th century and now one of the most popular sightseeing spots in the Alps. Ludwig II built two other castles in the region: Hohenschwangau and Linderhof. You can take a gently rocking horse-drawn carriage ride up the mountain to Neuschwanstein Castle, which is near the top of the mountain.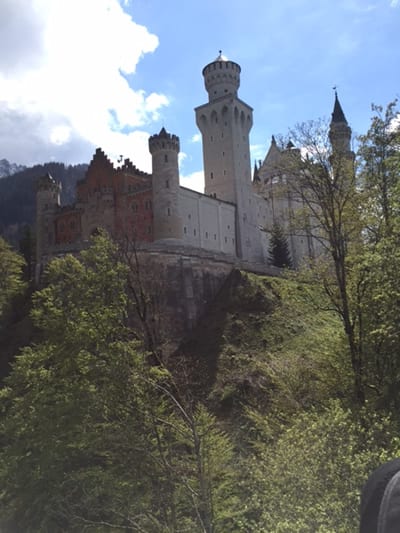 neuschwanstein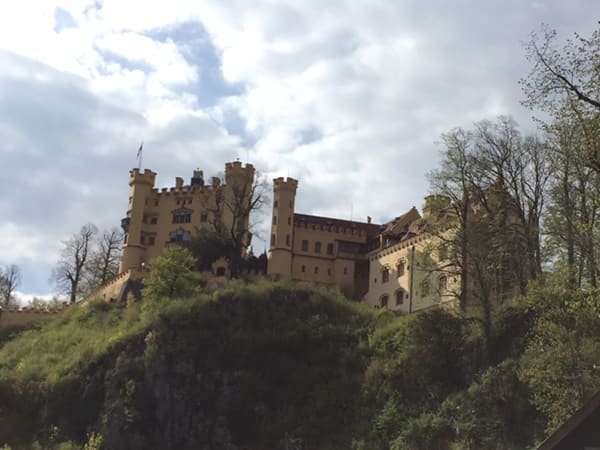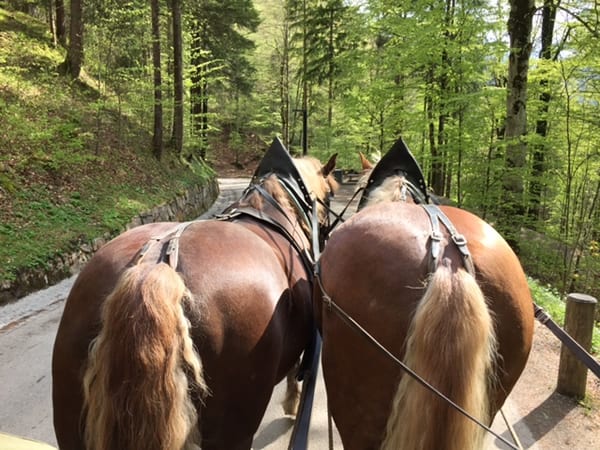 The weather changes quickly in the mountains, but on a sunny summer day the Alps are too beautiful for words, and I felt as though nature enlivens us. Now I want to visit again in winter to ski!