MEDICA is a medical device trade fair that has been held in Germany since 1969 (about 50 years) in the middle of November each year (in 2017, 4 days from November 14-17). This year the number of companies participating was over 5,100 and it attracted some 123,500 attendees from 130 countries across the world, including specialists in medical devices and services. Because about 80% of MEDICA attendees are managers from medical corporations and hospitals with decision-making authority, the medical device manufacturers can engage in direct negotiations, and MEDICA has leveraged that particular benefit to expand year by year.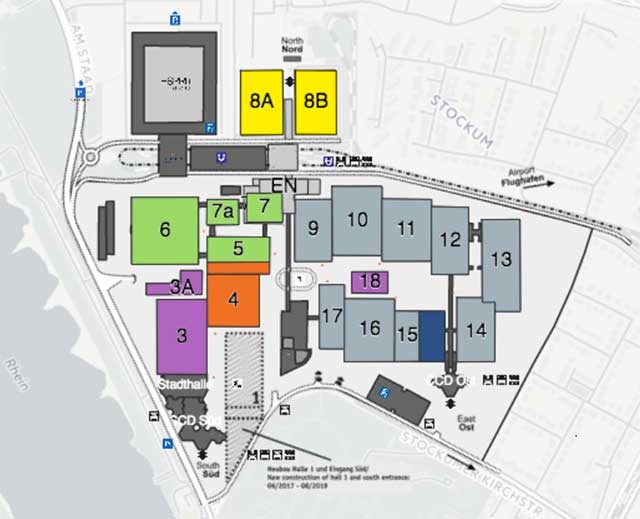 Laboratory technology – Diagnostics (Hall 3, 3a, 18)
Physiotherapy, Orthopedics (Halls 4-5)
Medical supplies, Consumables (Halls 5, 6, 7)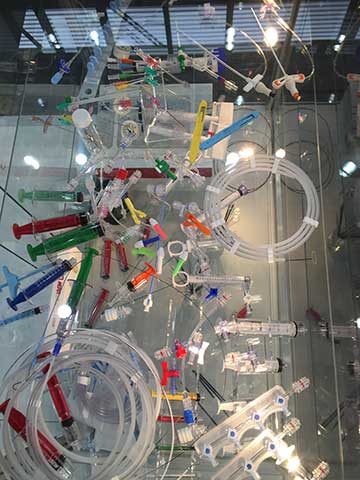 Electronic medical equipment and devices (Halls 9-14)
Surgical techniques, hospital and clinic furniture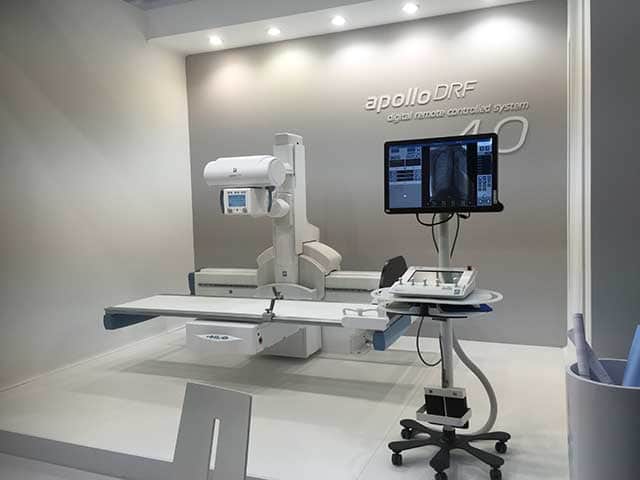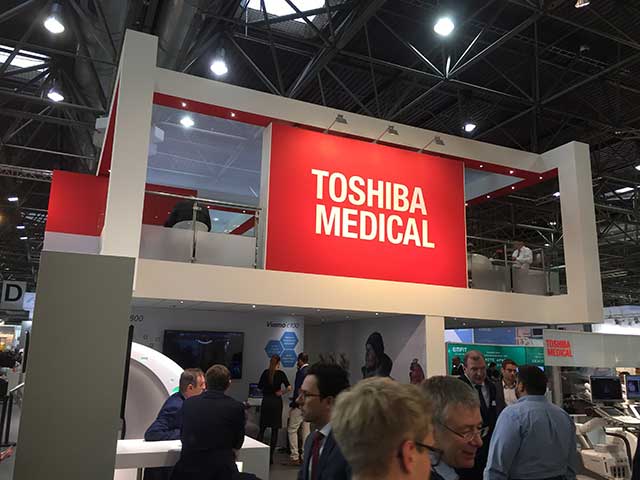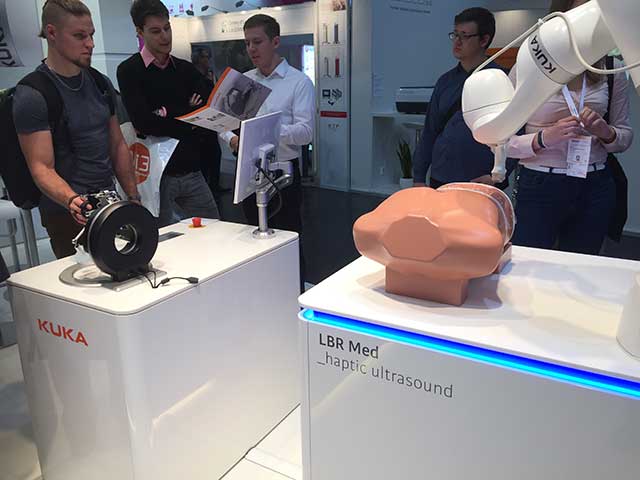 Remote ultrasound operation
Information and communication techniques (Hall 15)
Medical devices and equipment utilizing IT technology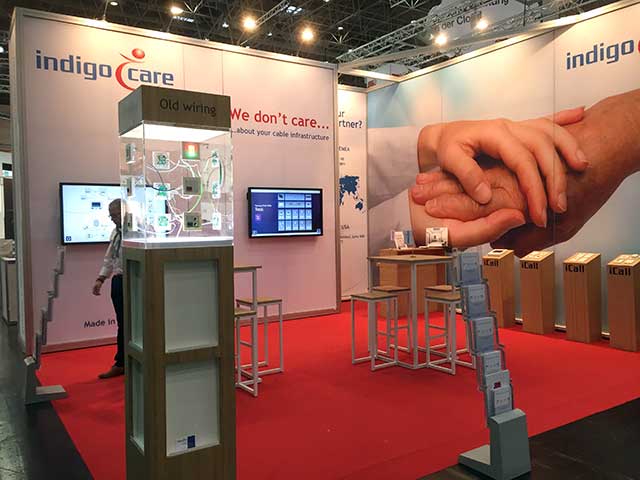 Overseas electronic medical care and medical technology (Halls 15-17)
Numerous countries including the US, China, Korea, India, Brazil, and Israel exhibited at MEDICA. Here are some exhibits from Japan, including syringes that don't need needles, an endoscopic surgery image recording device, and so on, which I found fascinating.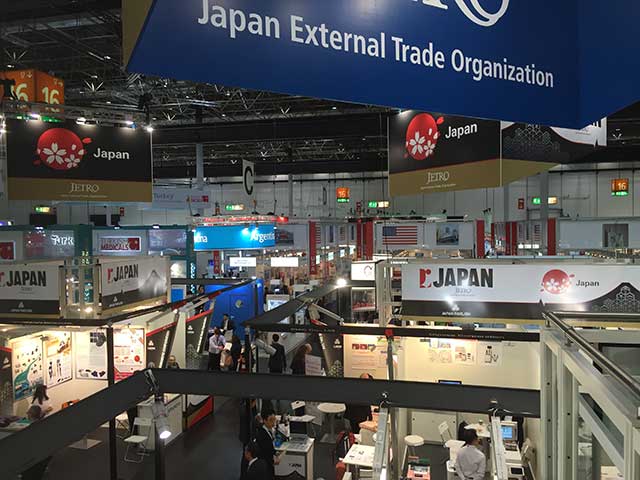 COMPAMED (Halls 8a + 8b)
COMPAMED, which is held at the same time, mostly has exhibits by medical device manufacturing suppliers and processors, and attracts engineers and specialists seeking high-tech solutions, including medical device parts, implants and other components, packing automation, and so on. I was impressed by the large number of Japanese exhibitors here as well.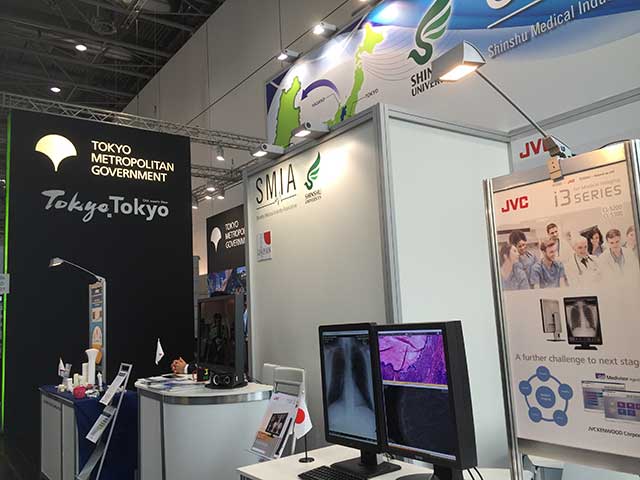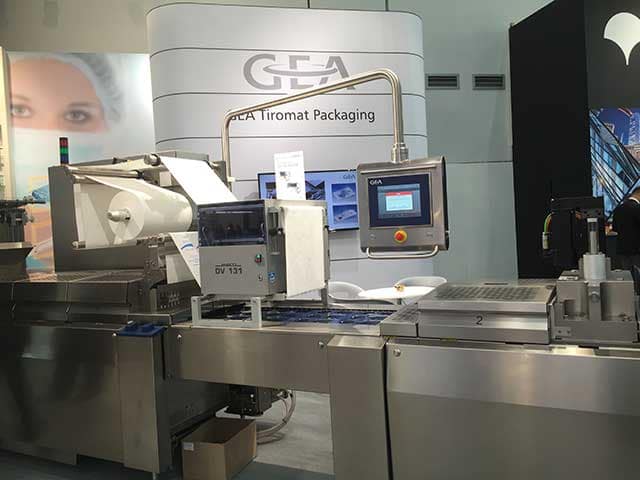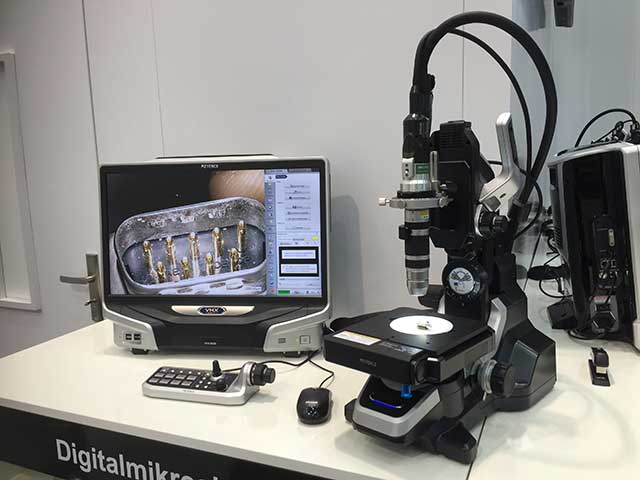 Dinosaur robot
Forums and conferences were being held throughout the exhibition halls, and I think the ability to attend sessions according to theme must have made for very meaningful opportunities to directly share information.
Germany ranks very highly in medicine and this enterprise spanning many years now has forged strong ties with advanced medicine and overseas medical markets. MEDICA gives me the strong impression that Germany is leading as an expert in the medical industry, which is facing numerous demands from population aging.
I have great hopes for the development of more and more medical care that lessens the burden on patients, especially with the implementation of endoscopy in integrated operating theaters, for example.