Located in a quiet residential neighborhood 12 km from the heart of Düsseldorf is Schloss Benrath (Benrath Palace), a pretty schloss popular in Düsseldorf, and one that people say is worth visiting at least once. With its pink external walls and rounded roofs, Gothic Schloss Benrath was built by Prince-elector of Bavaria, Karl Theodor IV in the 18th century as his summer detached palace. Apparently, the schloss was used not as a permanent residence but as a cottage for hunting in summertime.
On either side of the main schloss building facing the front pond are a natural history museum and a garden art museum. There is also a museum shop and café in neighboring buildings.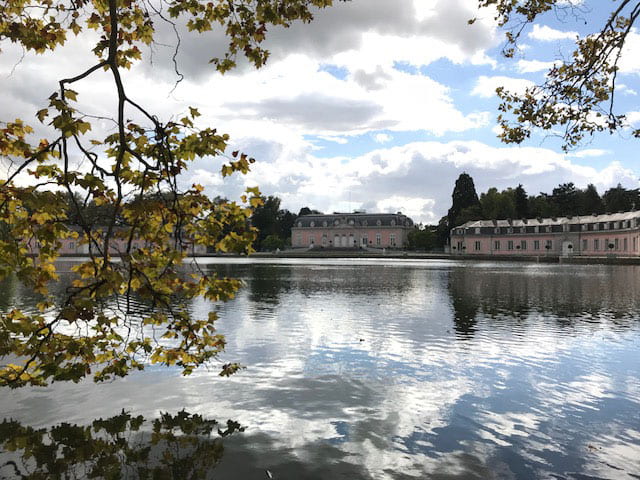 When you take a walk behind the schloss you find ducks and swans gracefully swimming in a long, narrow pond of about 500-meters in length. This park is a public place for rest and relaxation, so local residents and sight-seers jog or take a walk here.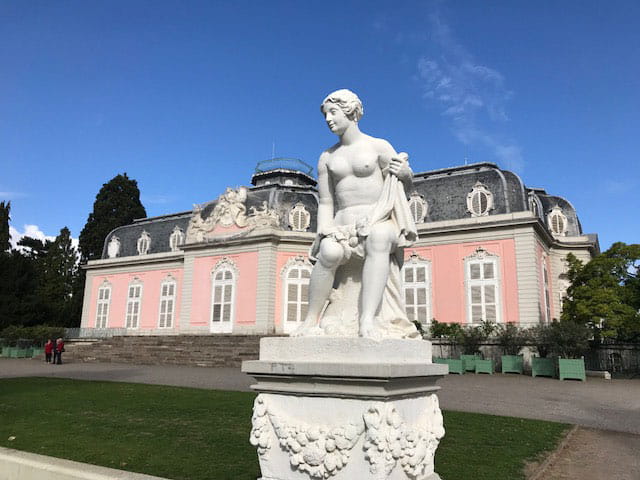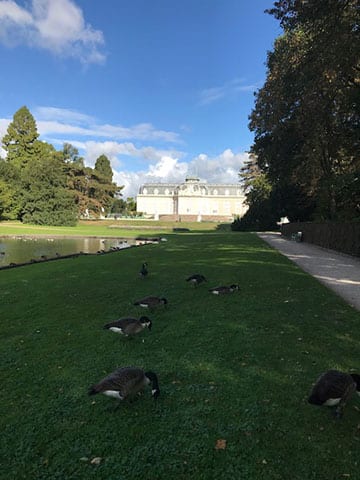 You will also find beautiful flowers blooming in their season in the manicured gardens beside the schloss.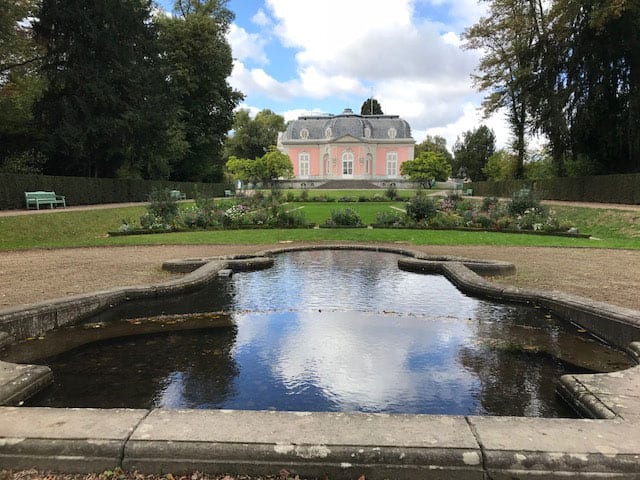 While you can't see the inside of the schloss unless you take a guided tour, pink Schloss Benrath, with its beautiful gardens and ponds with swimming swans, is a place of eternal yearning, a place where romantic ladies eagerly hope to have their weddings♡
Inside, Schloss Benrath has colorfully painted ceilings, chandeliers, finely detailed stucco, marble floors, and so on. With its gorgeous atmosphere, the schloss is available to hire as a venue for weddings and photo shoots.
It was a lovely schloss where you would think a prince might appear on a white horse some time.