Located in western Germany bordering Belgium and the Netherlands is Aachen, a beautiful city with cobblestone streets.
Aachen Cathedral
Built in 786 as a place of worship by Emperor Charlemagne, Aachen Cathedral (Achener Dom in German) is a precious architectural work and one of the first World Heritage sites listed in 1978. The cathedral also enshrines the tomb of Charlemagne, so it is also called the Emperor's Cathedral (Kaiserdom).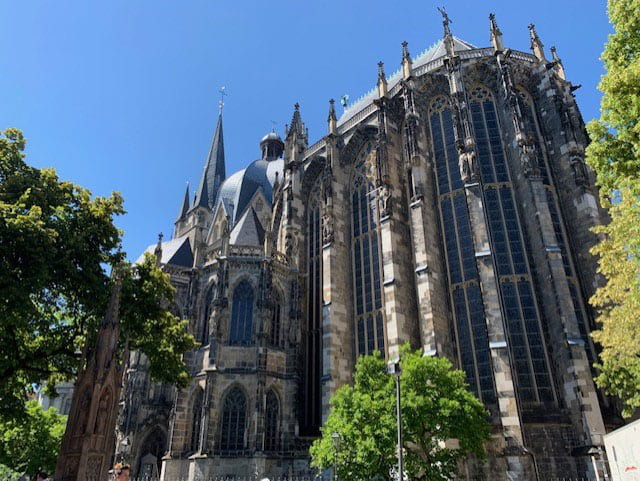 Going through the western entrance you will find an octagonal chapel built in Romanesque style. The ceiling is an amazing 33 meters high painted with figures on gold, and with the sense of profoundness from thick pillars forming arches, characteristic of the Romanesque style, and a golden chandelier hanging in the center, you will be overwhelmed by the splendor.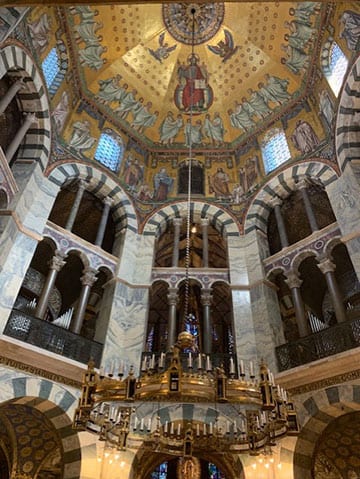 The precise marble mosaics in the floor, the golden mosaics on the walls, and the patterning of the marble pillars speak to the perfection of the artists of the time, their complete mastery of everything down to the finest detail.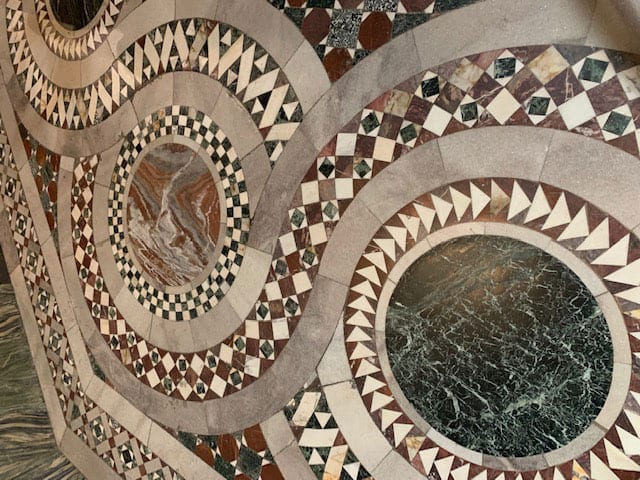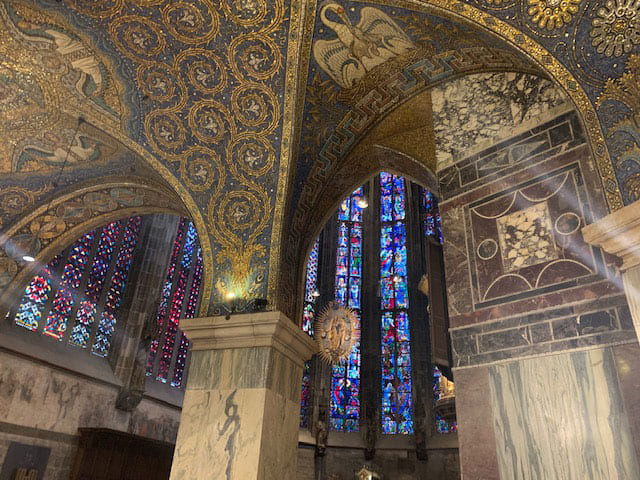 When you proceed toward the inner sanctum while looking at the golden ambulatory, you'll find an added Gothic style chapel with huge stained-glass window. In the center is a jewel studded reliquary of Charlemagne and hanging above it a figure of the Virgin and Child.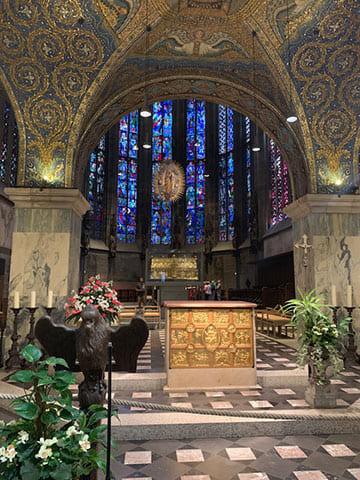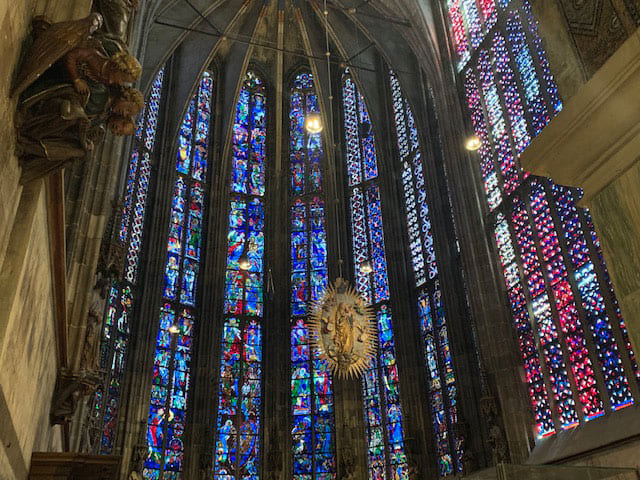 Combining Romanesque and Gothic styles, this sacred cathedral, so breathtakingly beautiful, has a history going back more than a thousand years. As it helped spread Christianity, it must have healed the hearts of many people. This beauty and exquisite skill gave me a sense of the greatness of religion and German craftsmanship.
Printen
Aachener Printen is a spiced pastry (like gingerbread) famous in Aachen. Said to be the origin of Lebkuchen (also a kind of gingerbread), Printen contains sugar beet syrup while Lebkuchen contains honey, so both are surprisingly firm and have a characteristic solidness.
There are several kinds: some have nuts and dried fruits, and some are coated with chocolate.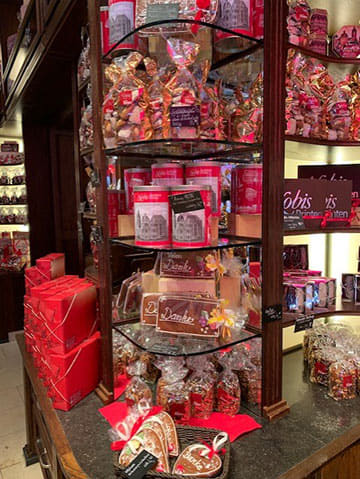 If you come to Aachen, they would definitely make a good souvenir.