Known for the Brothers Grimm fairy tale "The Town Musicians of Bremen," Bremen is in northern Germany at the end of the fairytale road.
In medieval Europe, Lübeck, Hamburg, and Bremen were the main cities that flourished economically and politically as "free Hanseatic cities" at the center of the Hanseatic League.
Traces remain in symbols of freedom and independence, the Town Hall and the Statue of Roland, which tower over the Marktplatz (market square) and are now World Heritage sites.
Built in the 15th century, the Town Hall was originally Gothic, but was added to in the 17th century in the Weser Renaissance style, unique to northern Germany.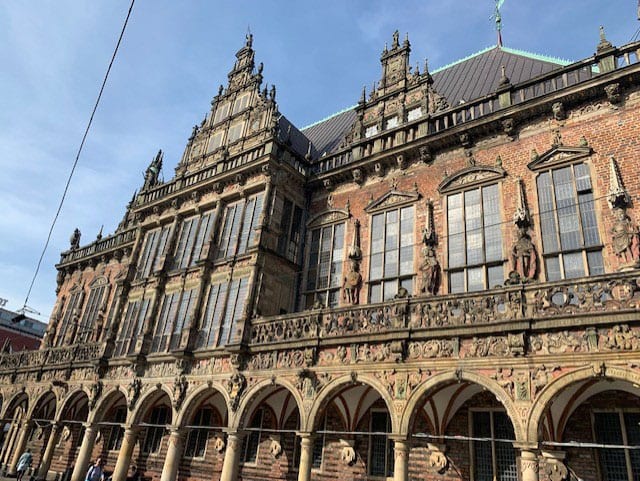 The Town Hall's Weser Renaissance style facade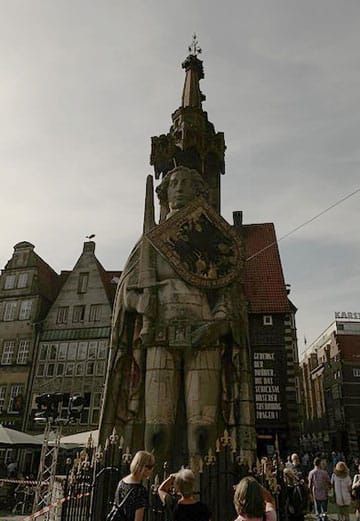 The Statue of Roland, a symbol of freedom and independence with a height of 5.5 m
Adjacent is St. Peter's Cathedral, which has a Gothic exterior with two towers. The Altstadt ("old town") has plenty to see.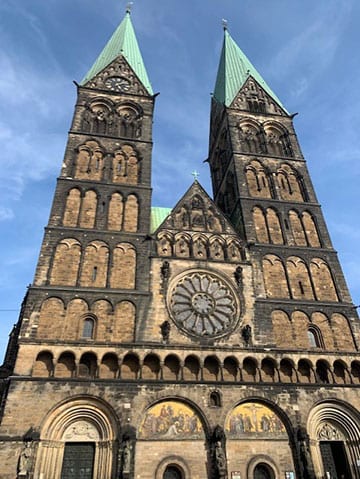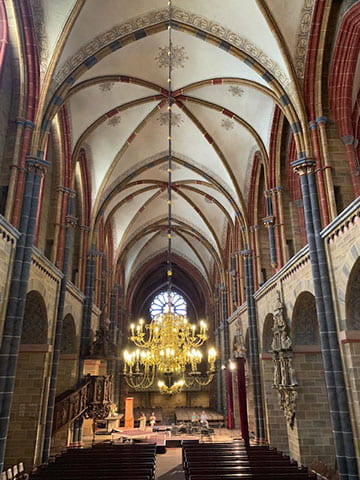 And, above all, the statue of "The Town Musicians of Bremen," mentioned in the opening sentence, is on the left side of the Town Hall and must not be missed. The members of The Town Musicians of Bremen—a donkey, a dog, a cat, and a cock—were cruelly treated by their families because they were old and useless to humans and went on a journey to Bremen in search of freedom. The members met along the way and came across a thief counting gold coins while eating a feast, so the dog got on top of the donkey, the cat got on top of the dog, and the cock got on top of the cat at the window (as in the statue) and roared loudly all at once to drive the thief away.
It's a story with a happy ending: the band members managed to live happily playing music together for the rest of their lives.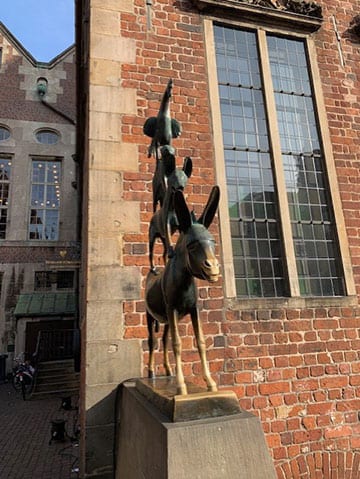 It is believed that if you make a wish while rubbing the donkey statue's foreleg your wish will come true, so both donkey's feet gleam with the dreams of many people.
And the best lesson is not that when you get old you become useless, but that everyone is born and raised in a different environment, yet we choose freedom, what we ourselves want to do, which means we can make our dreams come true.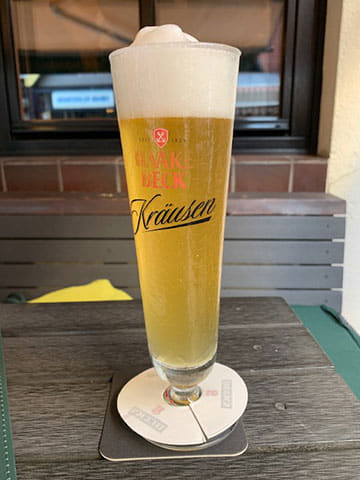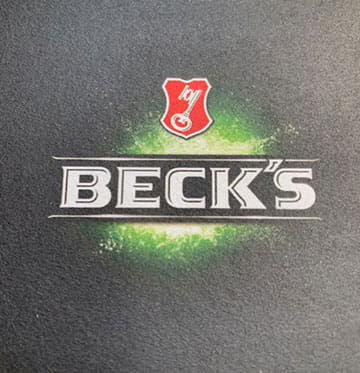 Looking back over the day with a glass of the famous Bremen beer, Beck's, I felt a sense of freedom and independence.
A dream had come true!