There is a beautiful city called Salzburg that is located in Austria, right along the German border.
It's around 300 kilometers from the Austrian capital of Vienna, but only about 150 kilometers from Munich, so it has been shaped by its close ties with the German state of Bavaria.
Salzburg, with its beautiful stone walls and gorgeous views of the Eastern Alps, is famous as the place where Mozart was born—making it very attractive to people who love classical music. If you go there, you've got to try the Mozart chocolates stuffed with marzipan. They're the perfect Salzburg souvenir.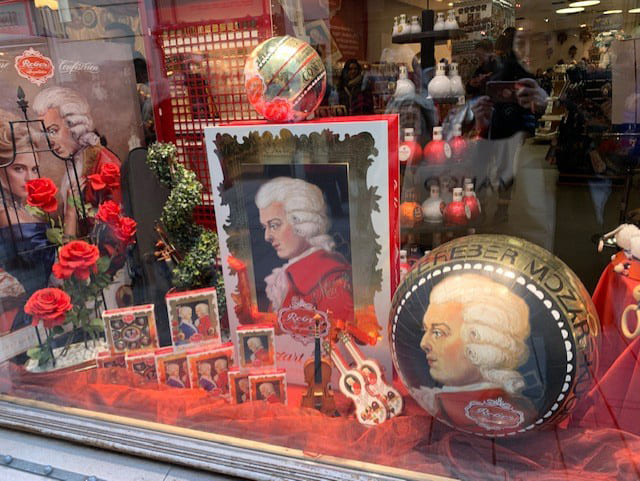 "Salz" means "salt", and "burg" means "fortress", and the town got its name because of the rock salt that can be harvested there. The city has thrived with salt trade along the Salzburg River that runs through its center.
Salzburg unfolds along the banks of the river, with the baroque buildings of the altstadt ("old town") on the left bank and the 19th-century buildings of the neustadt ("new town") on the right.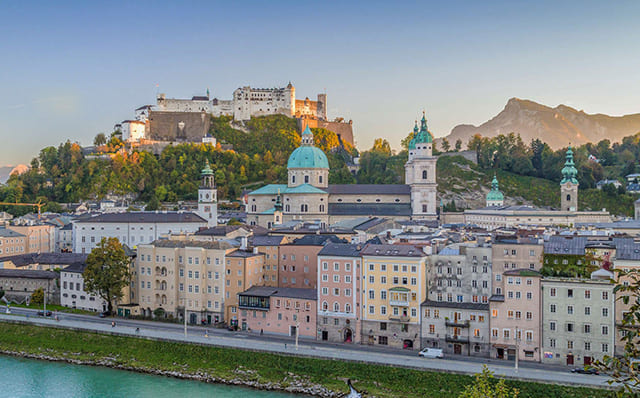 The old town is full of alleyways called gasse that are crowded with brand-name shops, galleries, cafés, and restaurants—making it a delightful haven for tourists.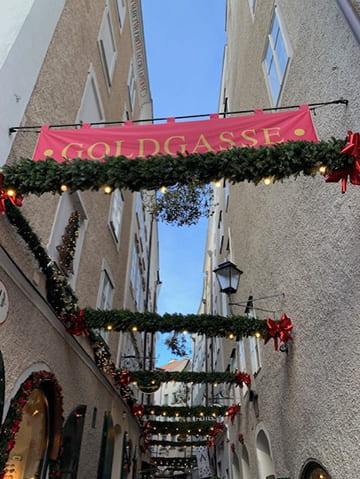 Christmas decorations in classic Austrian colors are paired with huge chandeliers for a gorgeous effect.
If you visit Salzburg, don't forget to enjoy some Austrian food while you're there. I had a veal dish called kalb at a gala dinner that had been slow-cooked until the meat was the perfect firm-but-tender consistency!! They paired it with some sweet potato and spinach mousse that was absolutely delectable.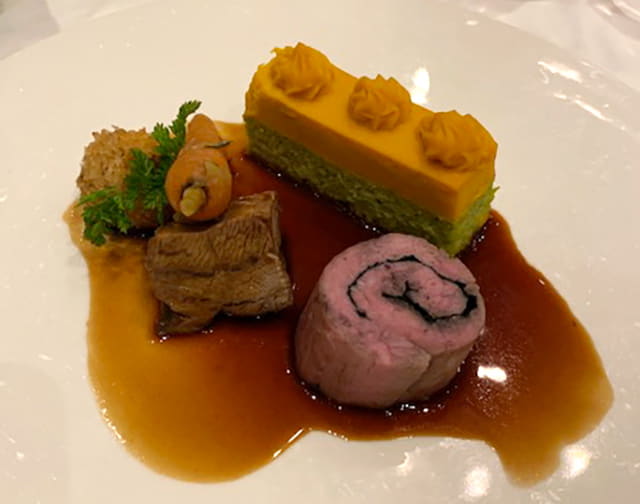 There are also good-luck charms in Austria called glücksbringers ("luck-bringers"), featuring shamrocks, pigs, and ladybugs.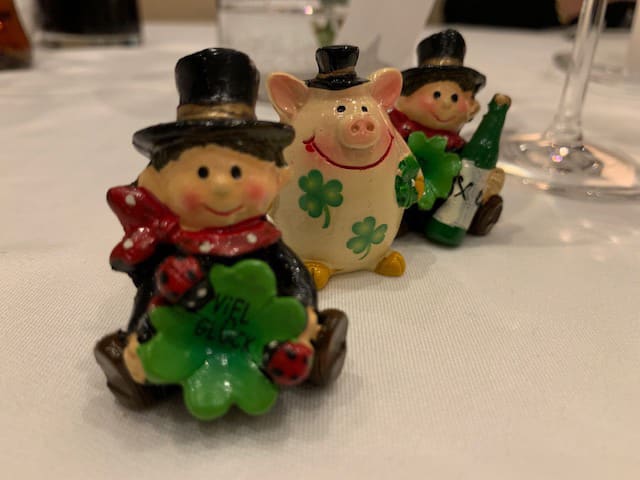 Here's wishing everyone a very happy and healthy 2020!