Beetroot (table beet) is called "Rote Bete" in German. This purplish-red miracle vegetable is attracting attention as a "superfood" that prevents high blood pressure and hardened arteries.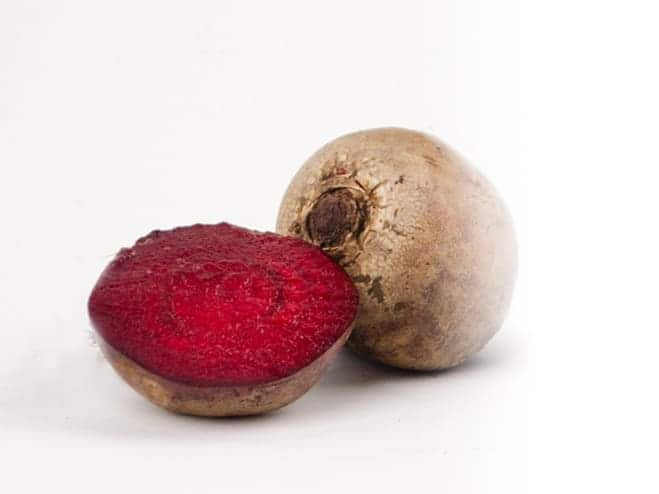 Beetroot is a very nutritious vegetable rich in minerals like potassium, sodium, and calcium as well as vitamin C, beta-carotene, amino acids, folic acid, dietary fiber, and antioxidants. The red color comes from betacyanin and betaxanthin, which have antioxidant properties.
Of particular note is the discovery, which won the Nobel Prize in Physiology or Medicine 1998, that nitrate (NO3) produces nitric oxide (NO) in the body, improving blood circulation and at the same time softening blood vessels, an effect inherent in beetroot, so it offers a variety of benefits.
Benefits of beetroot
1. Eliminates swelling and prevents high blood pressure
2. Prevents hardened arteries and heart disease
3. Antioxidant action prevents cancer
4. Skin beautifying, anti-aging effect
5. Improves endurance and is good for fatigue recovery and dieting
Beetroot has a characteristic earthy aroma, but it contains sugars, makes good eating, and is an ingredient that I hope you actively include in your diet, whether in salads, juices, or soups, etc.
For anyone who's not sure how to cook it, I will teach you how to prepare it German style.
First, boil it for about an hour. It takes longer to boil than potatoes, but the key here is not to peel it, so you prevent the purplish-red from coming out. (Please be careful of staining things with the red color.)
You can easily cook with beetroot at any time if you have some in a container already boiled.
Beetroot Salad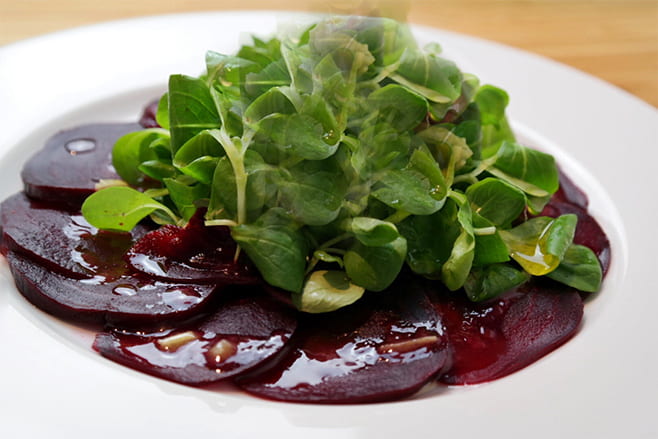 Simply slice some boiled beetroot, finely chop some onions, and mix with salt and pepper, lemon juice and olive oil. (Raw beetroot can be thinly sliced for a carpaccio, or finely grated onto a salad.)
Herring Salad with Beetroot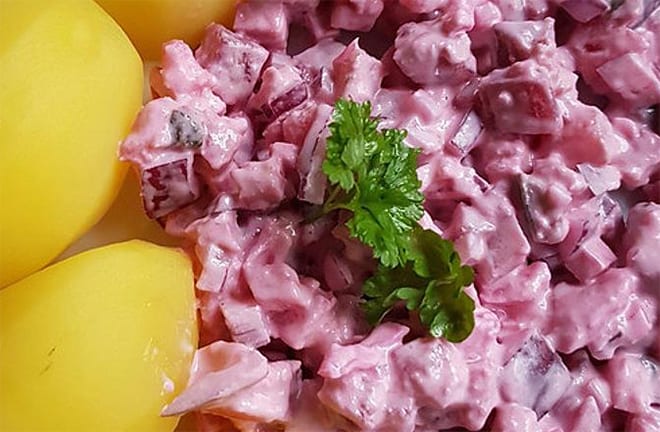 The red color of the beetroot blends in with herring, apple, pickles, pickled herring, onions, fresh cream, and apple vinegar, producing an indescribable pink color.
You can eat it with boiled potatoes or on a slice of bread.
Beetroot Soup (4 servings)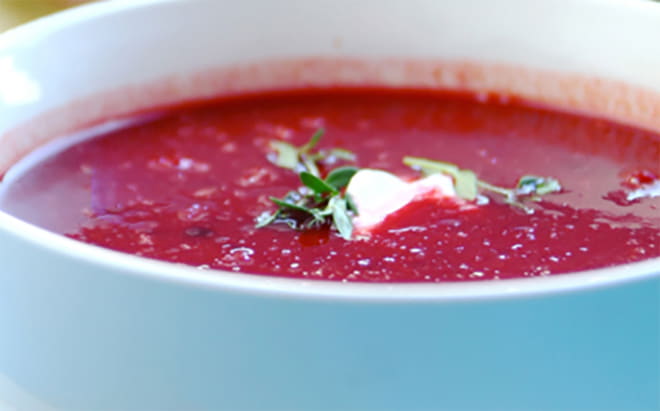 Ingredients:
1 onion
1 clove of garlic
1 piece of ginger
150g potatoes
500g beetroot
2 tbsp olive oil
A little salt and pepper
1 tbsp sugar
1L vegetable stock
150ml fresh cream
Topping:
1 tbsp horseradish
4 tbsp cream yoghurt
Watercress and pistachios
They say the ancient Romans used it to treat fever, constipation, and so on.
The borscht made from beetroot in Eastern Europe and Russia is renowned and not only is it delicious, it has excellent nutritional value so it's oozing with ancestral wisdom.
It's good for your health, so I really hope you try it!