Hangzhou is a popular sightseeing destination in China, thanks to its rich history and culture--most notably the West Lake Natural World Heritage site. And right in the heart of Hangzhou, development is moving forward on a new complex called Knowledge City.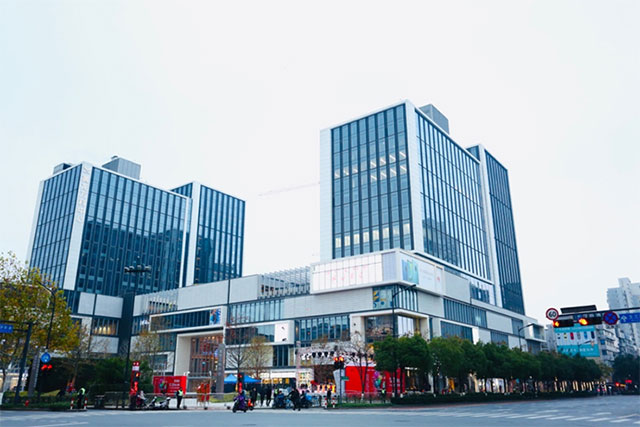 Exterior of Knowledge City
The facilities constructed on this massive site nearly 40 hectares in size include offices and a shopping mall as well as a museum, exhibition halls, and other cultural spaces. The office area opened in 2016, followed by a series of other diverse facilities that will continue through 2020.
We participated in the opening ceremony of the K-lab facility, which is part of Phase II of site development. K-lab is a hands-on "intellectual consumption space" that combines a shopping mall with an intellectual experience center.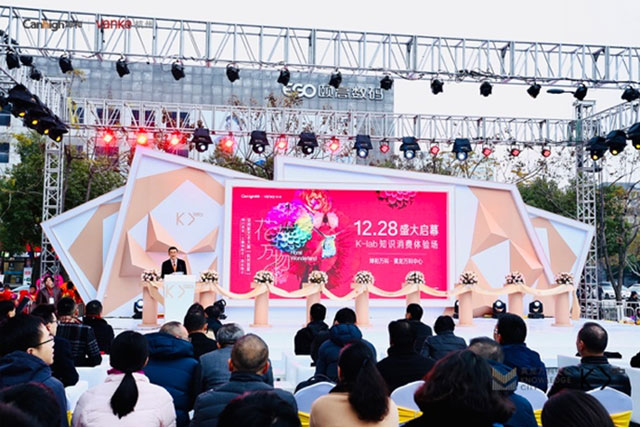 K-lab drew a huge crowd to its opening ceremony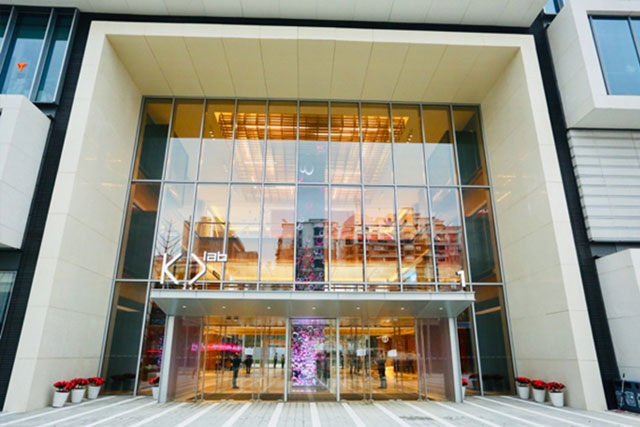 Exterior of K-lab
Take one step inside K-lab and you're immediately struck by the sight of this massive display pillar. It creates a gorgeous image of bubbles rising up to the upper floors, and draws people in just to admire its artistic beauty.
Visitors are also greeted by adorable characters with wind-up springs on their heads. They're called "wind-up dragons" whose springs power innovation forward.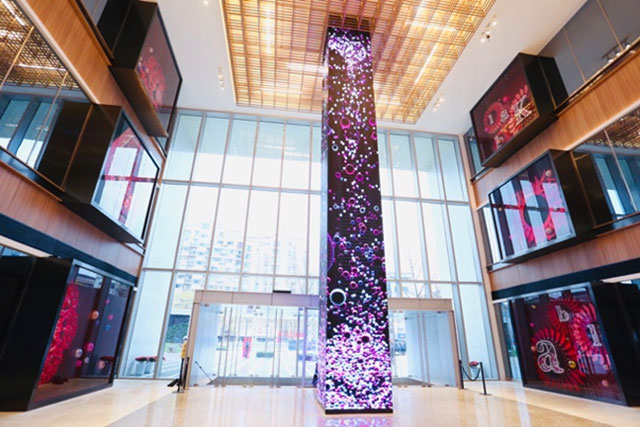 K-lab entryway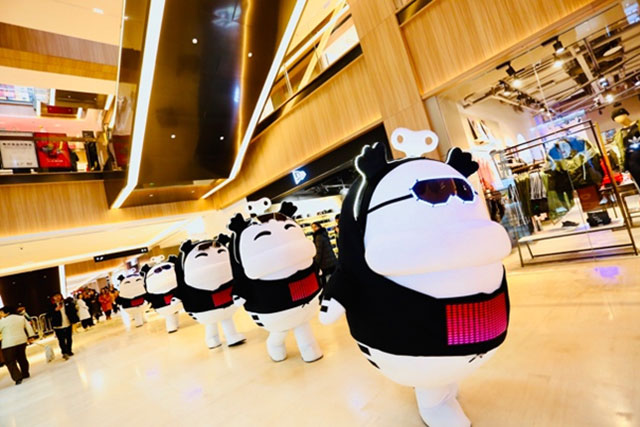 Come across the wind-up dragons' line-up!
K-lab may look like an ordinary shopping mall at first glance, but upon closer inspection you find unique showroom concepts everywhere. The showroom for the Knowledge Search Service app, for example, looks like a doctor's office—and gives visitors access to trending contents and information. There are also spaces hosting a variety of special exhibitions and other events. To commemorate the grand opening, Japanese photographer Mika Ninagawa held a photography exhibit titled "Floral Wonderland".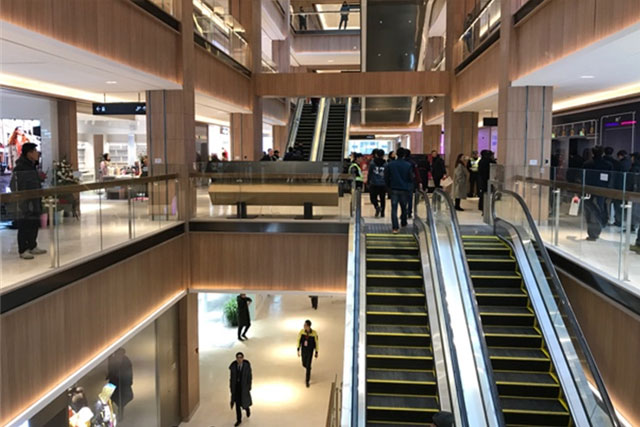 Office workers and families joining the lively crowds
K-lab hands-on showroom
Knowledge City and Knowledge Capital signed an official partnership agreement on December 27, 2018. Going forward, the partners will have their planners interact and will participate in industrial-academic partnerships, and other forms of international cooperation. If you're ever in Hangzhou, make sure you stop by Knowledge City!