According to the Global Liveability Index 2018, a ranking put out by the Economist Intelligence Unit (EIU), a research and analysis division of the British magazine The Economist, the most attractive city in the world to live in is Vienna, the capital of the Republic of Austria. (By the way, Osaka came in third!)
Vienna is known as a city of music and art, but it also attracts many people for its high standard of living, safety, robust transportation infrastructure, and its stable government and economy. The city is also gaining plenty of attention for its business scene, and startups in particular.
The Vienna Business Agency (VBA) is an economic development support organization run by the city that works to attract and provide support for companies from other countries. The VBA is currently offering a program called the Vienna Startup Package, which allows companies to come into the city for about two months and experience startup and innovation environments on the spot.
Program details available at:
https://viennabusinessagency.at/start-up-city-vienna/vienna-start-up-package/
The program is open to startup companies that are looking to expand their business into the Austrian and European markets, supporting their efforts by introducing them to a variety of local experts as well as offering coaching services, workspaces, and more. The VBA will even pay for roundtrip airfare and accommodation expenses, covering nearly all the expenses associated with the trial move. It's an amazing deal!
Knowledge Capital signed a memorandum of understanding with the VBA in April 2018, and has been steadily involved in exchange and information-sharing with the organization since then. Representatives from the Vienna City Council, Vienna Chamber of Commerce, and the VBA recently paid a visit to Knowledge Capital.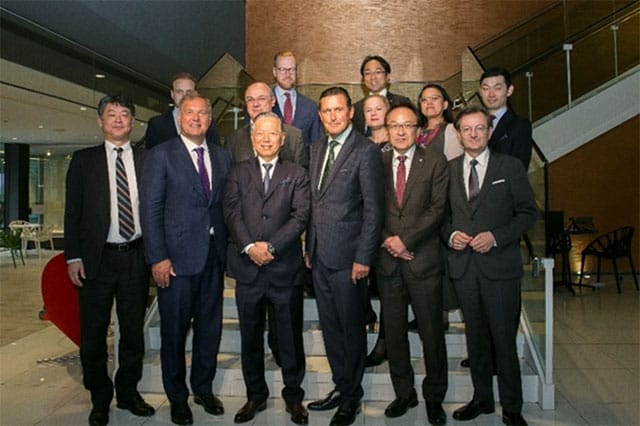 Commemorative photo with the Vienna delegation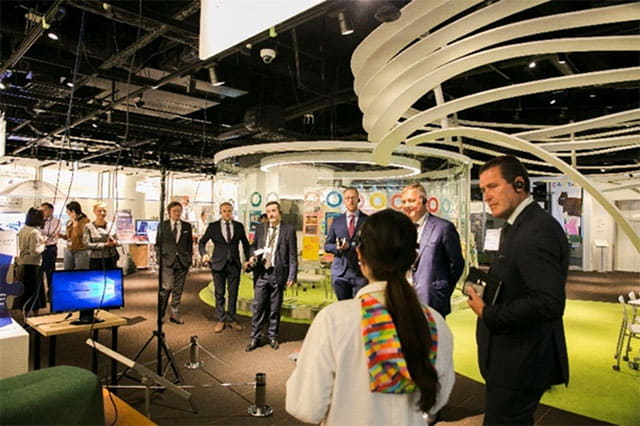 The group also toured The Lab.
Following their official visit, the group gave a presentation to introduce the Vienna Startup Package. Representatives from the VBA gave a special talk outlining Vienna's attractive features and the program for members of the Knowledge Salon, Knowledge Capital's members-only exchange group.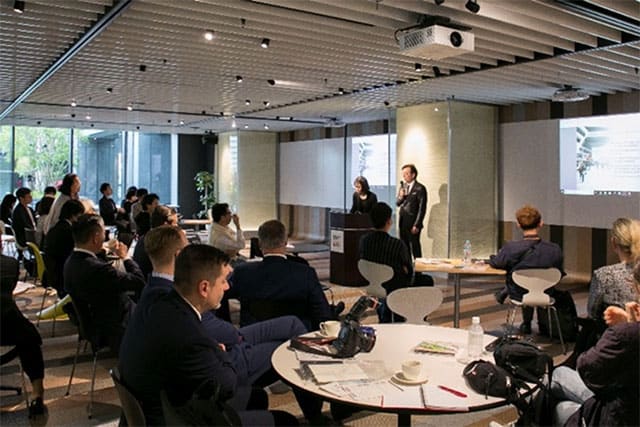 At the presentation
The VBA also explained that they offer a variety of other services for startups in addition to the Vienna Startup Package. For example, the agency has JPY 19 million in subsidies available to support international companies working in the creative industry as well as programs offering support for specific projects on designated topics.
Knowledge Capital will continue to work with overseas organizations to provide more exciting opportunities such as this.