The Thai capital, Bangkok, has been hosting "Startup Thailand," a large startup event, once a year for the last four years. The event is renowned as Thailand's largest startup conference and is attended each year by more than 500 companies and institutions from about 20 countries. The diverse conference program includes exhibitions with trade booths, pitch contests, workshops, and lectures.
This year's event was held over five days from July 23 to 27. We attended the event for Knowledge Capital and here is our report.
The main venue was True Digital Park, a large complex developed by major Thai telecommunications company True Corporation. The concept of the complex is to combine work, life, and play into a single place with a commercial facility for restaurants and shops where you can enjoy shopping, along with offices and showrooms, plus co-working spaces.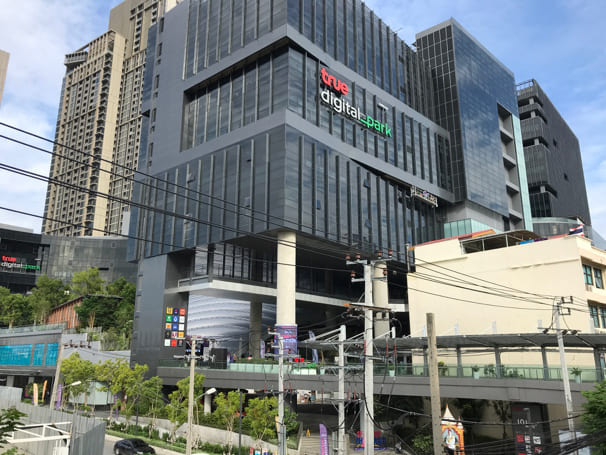 True Digital Park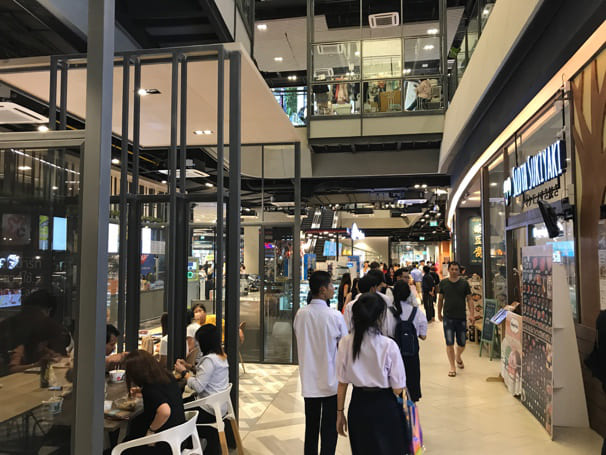 The shopping area was bustling
We took the elevator for the office area to the sixth floor and we were there in the startup precinct. A lot of attendees were engaged in discussions at the trade booths, which fill the floor.
Exhibiting were overseas startups, as well as companies from within Thailand, plus institutions representing their cities and business-support organizations.
We were impressed to see Thai college students exhibiting their projects alongside the companies. An innovator incubator training program for junior and high school students through STEAM4INNOVATOR included an activity where participants interview startups they were interested in, gather information, and report.
Perhaps these sorts of experiences will nurture the talent to lead Thailand's future as a "Startup Nation."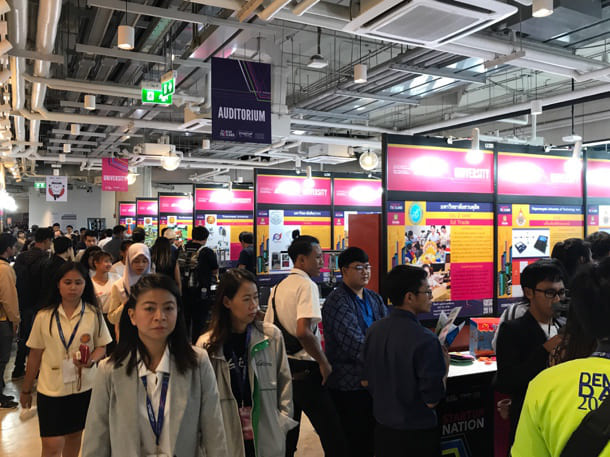 Long row of booths at the venue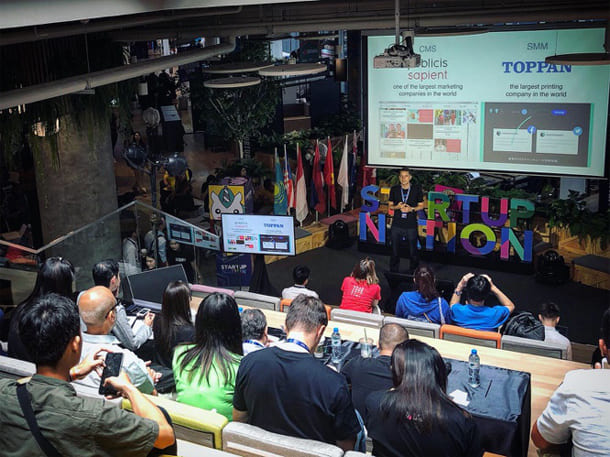 Pitch contest held on a tier stage.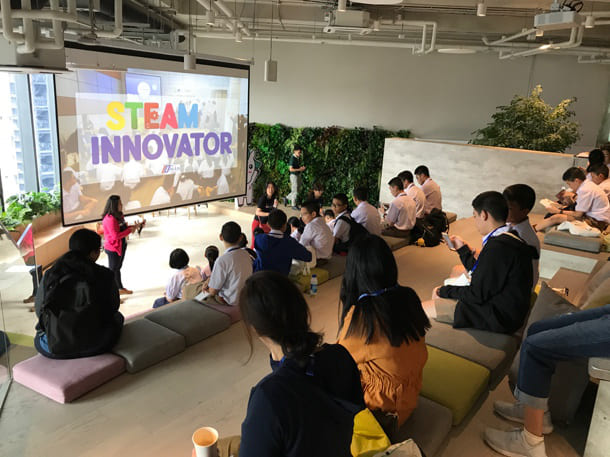 Student program orientation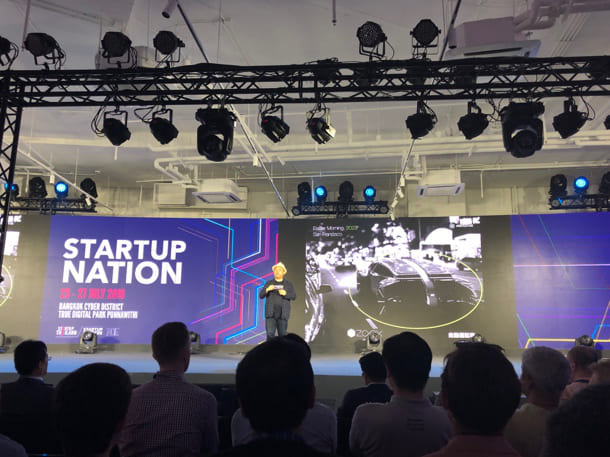 Keynote speech on the main stage
If you have read this far and thought "It looks interesting, but the event's already over", we recommend you visit Startup Thailand's official Facebook page. You can go to the archive to watch footage broadcast live during the event.
https://www.facebook.com/ThailandStartup/
Attending this event gave us a sense of the intensity of the energy that Thailand is bringing to this national project to support startups. Thailand has put in place programs that can be used at various stages, from development of talent aspiring to launch a startup, to post-launch support. Through such large-scale events, Thailand is successfully boosting its profile as a startup nation and attracting a lot more companies, talent, and investors.
Being one of Japan's leading innovation institutions, Knowledge Capital also set up a booth at the venue. We gave presentations on Knowledge Capital concepts and activities. We also served as judge in overseas startup pitch contests as part of a project under a tie-up Memorandum of Understanding (MOU) that Knowledge Capital concluded with the National Innovation Agency (NIA), a Thai government agency.
Keep an eye out for future collaborations between Knowledge Capital and Thailand on the theme of innovation and startups!