Many old buildings in Taipei from the days of Japanese rule over Taiwan have been renovated and transformed into new tourist and leisure spots.
Huashan 1914 Creative Park is one such spot. Buildings that were once used as breweries and warehouses have been turned into Creative Park, a string of restaurants, cafés, shops, and event spaces.
Local young people as well as tourists are attracted to this spot where contemporary creativity fuses with historic buildings making for an enjoyable place to take a stroll, not just eating and shopping, but also encountering a variety of works of art and design that stimulate the senses.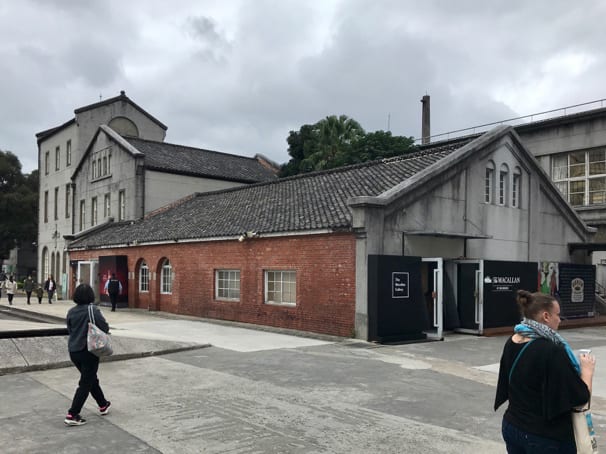 Brick building with a historical feel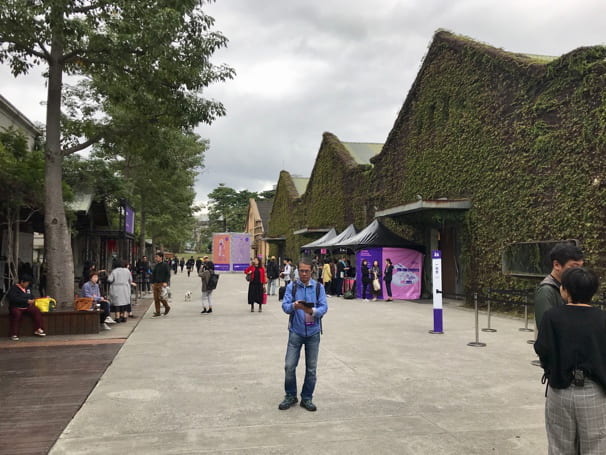 Even old warehouses are used as event spaces.
It was in Huashan 1914 Creative Park that ZA SHARE, an international educational expo, was held over four days from November 28 (Thu) to December 1 (Sun). Knowledge Capital was there to cover the expo!
ZA SHARE is Taiwan's largest educational event and is held in Taipei once a year. Led by a private company, ZA SHARE is supported by government educational institutions, primarily Taiwan's Ministry of Culture (in Japan, the Ministry of Education, Culture, Sports, Science and Technology).

Picture with Confucius motif in ZA SHARE's key visual
The key events at ZA SHARE were lectures and workshops by education experts while inside the venue there were interactive exhibits of new teaching materials that make abundant use a range of technologies, as well as salon events aimed at interchange among participants. Since the first expo in 2015, over 100,000 people have taken part in the past four expos, and more than 1,000 organizations from 31 countries have exhibited and held events.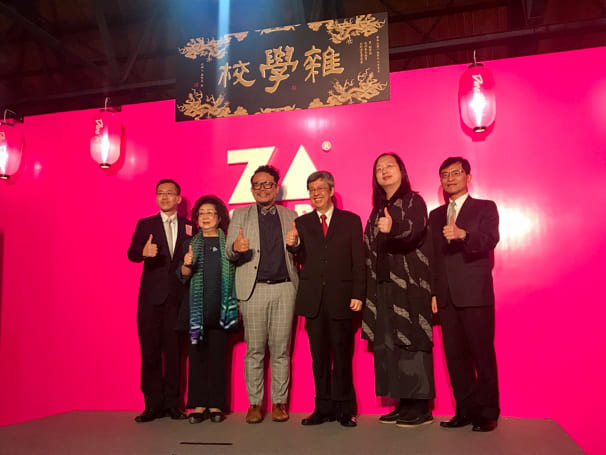 ZA SHARE opening ceremony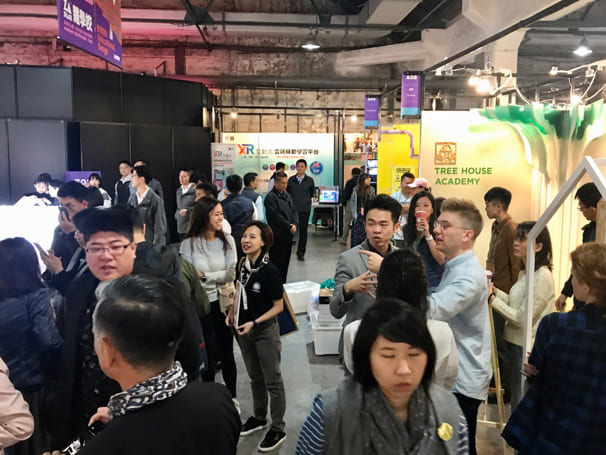 The busy exhibition space
A wide variety of people attended the expo. As well as people from schools and government organizations, there were also families, parents and children, students, and even the elderly. Particularly impressive was the high level of interest in education among Taiwanese youngsters.
On our visit to the expo booths, we found many educational materials designed for learning in a fun and playful way, such as English conversation materials that enable you to acquire correct English pronunciation and rhythm by conversing with a robot, and tools with a puzzle or card game feel that enable kids from the age of five to learn programming.
During the expo, Takuya Nomura, General Producer of Knowledge Capital, took the stage at a talk event and gave a presentation on Knowledge Capital, detailing our initiatives to create new learning opportunities. He also had a conversation about the future of education with the man who established ZA SHARE, Mr. Ozzie Su.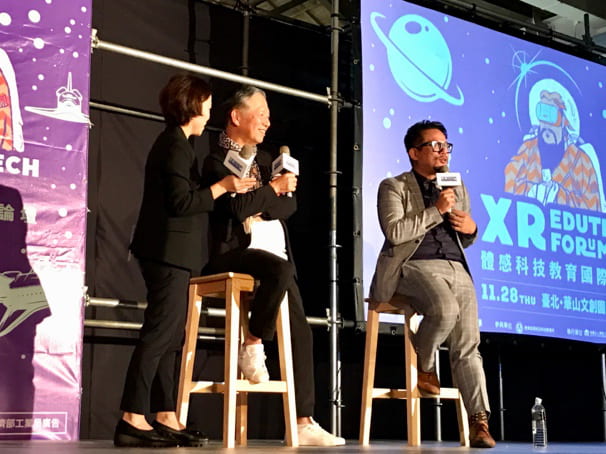 The talk session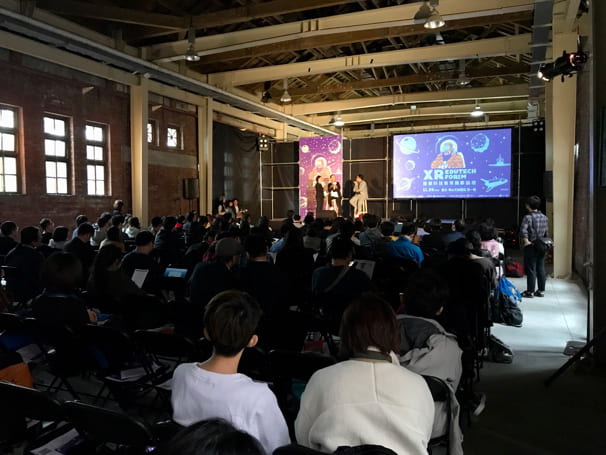 The venue was packed with attendees.
Their conversation raised the importance of learning opportunities that can deepen people's insight into a wide range of matters to do with what is going on in society and that are also open to people of all generations, without being bound by the constraints of conventional school education. Mr. Su also commented, "Knowledge Capital is just the sort of learning space that ZA SHARE should aim for."
Outside of the talk session, Knowledge Capital and ZA SHARE also discussed a future tie up. ZA SHARE said they would like to expand overseas in the future, mainly in Asia. Keep an eye out for future developments!