April 23 is World Book Day, also known as the World Book and Copyright Day, which was established by UNESCO. On that day in 1616, two symbolic events occurred in the literary world: the deaths of Shakespeare in England and Cervantes in Spain. Spain proposed the idea of celebrating this day as the World Book Day in 1995, which was accepted at a conference at UNESCO headquarters in Paris, and it was adopted as a day for enlightenment of reading and for paying tribute to writers.
[caption id="attachment_339" align="alignnone" width="300"]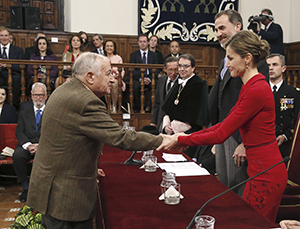 photo1: At this year's Cervantes award ceremony. King Felipe VI and Queen Letizia (in rose colored dress) along with the winner Goytisolo.[/caption]
[caption id="attachment_336" align="alignnone" width="300"]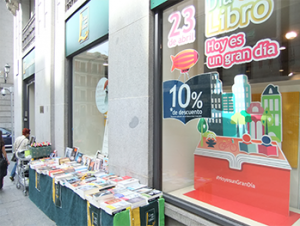 Photo2: A bookstore with all books discounted by 10%[/caption]
Every year, bookstores throughout Spain celebrate World Book Day by setting up temporary stalls in front of stores and discounting all books by 10% or other means. Various events related to books and reading are held throughout the nation, such as an award ceremony of the Cervantes Prize, which is the most prestigious literary award in Spain, and is held in the presence of the king and queen, as well as a reading relay for reading the entire Don Quixote*1, a long novel representative of Cervantes' work, over two full days.
[caption id="attachment_337" align="alignnone" width="255"]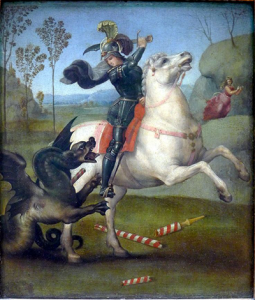 Photo3: A Louvre Museum collection. "St. George and the Dragon" by Raphael[/caption]
It is said that originally, the Barcelona bookstore union proposed the idea of Book Day in the early 20th century with the goal of encouraging more people to enjoy reading. Since 1926, it has been held on October 7*2, which is considered to be Cervantes' birthday. From 1930, it was adjusted to April 23*3, which is the death anniversary of the two great writers, and was combined with Sant Jordi Day, a festival held on the same day. Sant Jordi*4 is a patron saint of the Province of Catalonia, located in northwestern Spain. According to legend, this saint slew a dragon with a spear in order to rescue a princess who was held captive. Red roses bloomed from the traces of blood that fell from the dragon, and the saint presented one of the roses to the princess as proof of his love and loyalty. Sant Jordi Day is the day of this saint's martyrdom. In medieval Barcelona, jousting matches were held on that day and participating knights are said to have presented roses to the ladies for whom they harbored feelings. April 23 is now Sant Jordi Day, the traditional festival of the Catalans, as well as World Book Day, the sale promotion project by bookstores in Barcelona. Now it is a day on which lovers send each other roses and books. Talking of giving gifts to lovers, Valentine's Day is celebrated on February 14 in Japan. It is said that chocolate sellers in Kobe proposed this idea during the early Showa era. In 1930, Sant Jordi Day, a holiday full of romance and intellectuality was established in Barcelona, a port city of the Mediterranean, while in 1932 in Japan, Valentine's Day was established for the first time in Kobe, a port city of the Seto Inland Sea. Coincidentally, or should I say naturally, Barcelona and Kobe were happily joined as sister cities in 1993.
[caption id="attachment_375" align="alignnone" width="300"]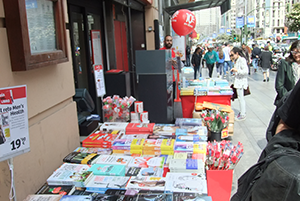 Photo4: Books and roses also seen in Madrid[/caption]
[caption id="attachment_374" align="alignnone" width="300"]
Photo5: The bustle of Barcelona[/caption]
On a side note, the client who first requested the construction of the world heritage Sagrada Familia church was, as expected, a bookseller in Barcelona by the name of Bocabella, a devout Catholic and publisher of Catholic books. Had it not been for Bocabella, the current Sagrada Familia church would not have come into existence. As in the case of the festival mentioned earlier, these all seem to depict a part of the Catalan disposition to fancy innovation. Explanatory Notes: 1. Don Quixote – A tale of a man who thinks outside the box to pursue his ideals 2. October 7 – The date speculated as Cervantes' birthday by subtracting 2 days from   October 9, the date of his baptism based on records. 3. April 23 – Not the same exact date, since Spain used the Gregorian calendar and      England used the Julian calendar in those days. 4. Sant Jordi – Called Saint George in England, and is celebrated by the entire nation on    April 23.