Because my current home Madrid is the capital of Spain, it is the center of Spain's politics, economy, and culture. It is also geographically located in the center of the country, unlike other capitals such as Paris, London and Washington, D.C. And the very center of Madrid is occupied by Puerta del Sol (Gate of the Sun) square, where you will find a plaque marking Kilometer Zero, the starting point for all of Spain's roads.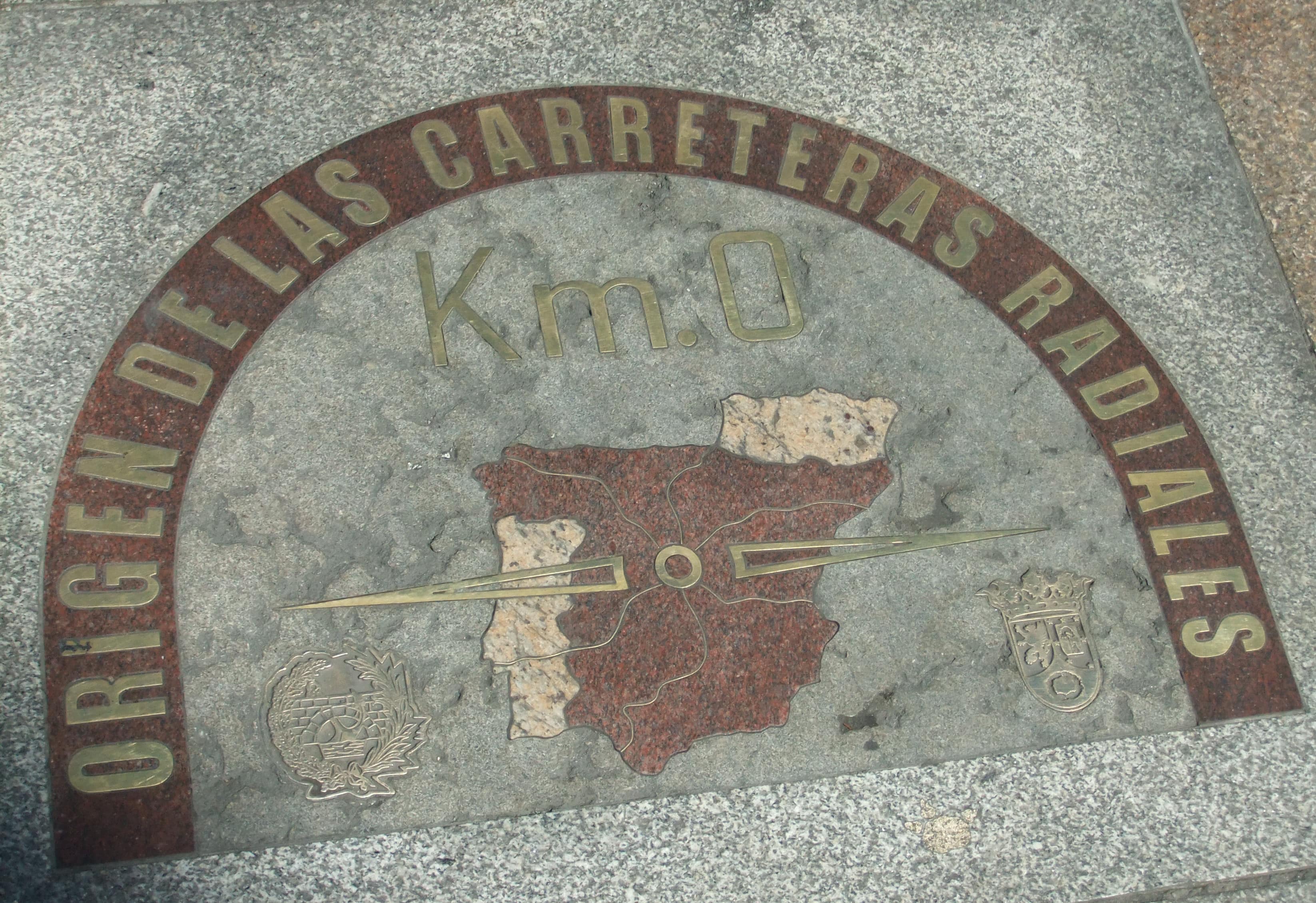 Kilometer Zero: The plaque marking the zero-kilometer starting point. You clearly get the idea it's the center of the Iberian Peninsula.
The altitude here is 650 meters, making this capital the second highest in Europe after Andorra la Vella (1,023 m), the capital of the Principality of Andorra in the Pyrenees mountains. Which means Madrid really is a highland city.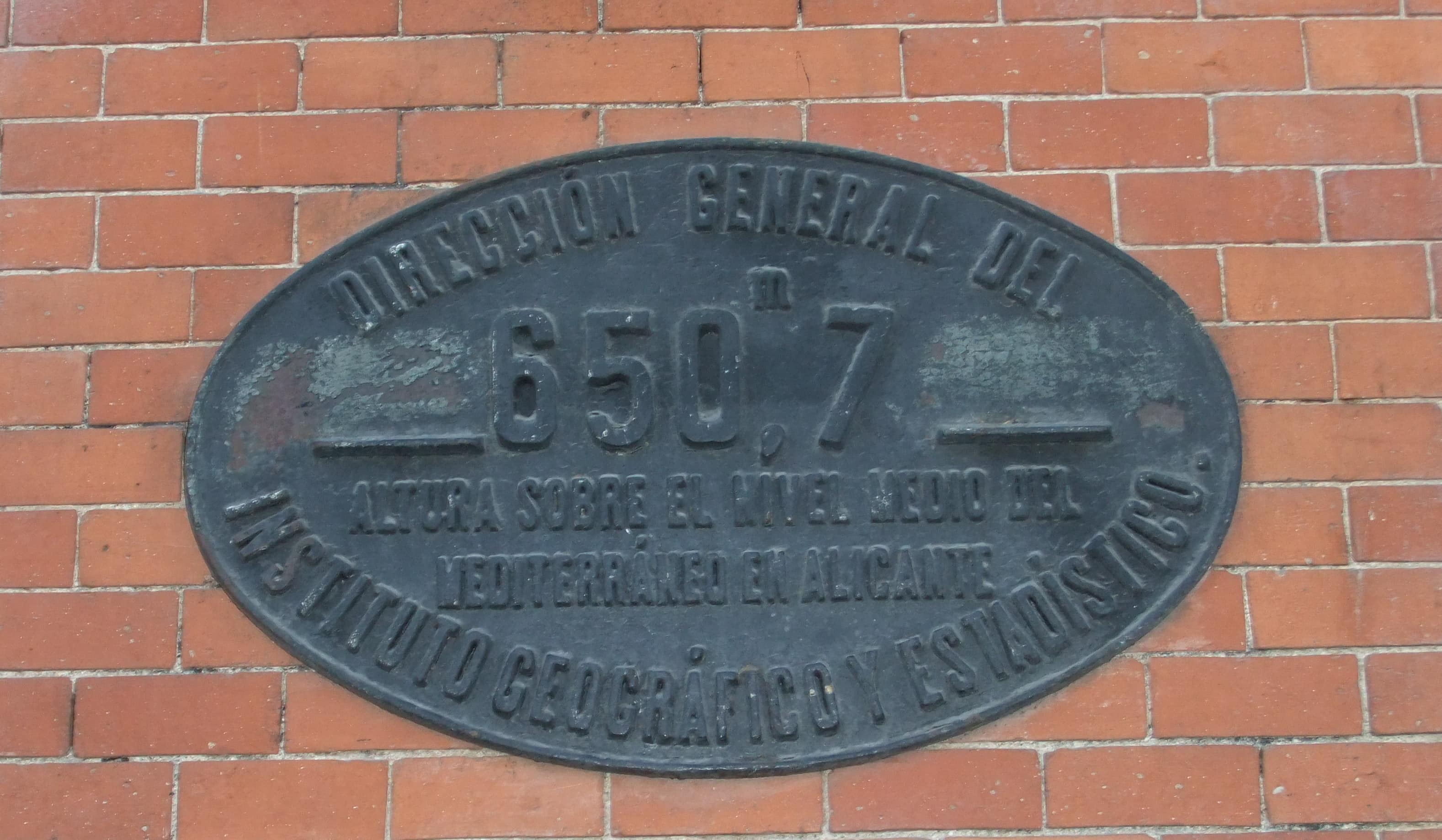 Altitude sign at the regional government building on Puerta del Sol
Despite Madrid's image as a southern European city, in geographical terms it is located at a surprisingly northern latitude, 40 degrees 41' north, which is actually about the same as the Japanese city of Hachinohe in Aomori. Europe itself is further north than Japan, so if you look for a place with the same latitude as Osaka, you have to go all the way south past the Mediterranean Sea to the area around Rabat, the capital of Morocco, in northern Africa. Being located at such high latitude and altitude, you would think Madrid must really be a nice place to spend summer, but this year summer has again been hot. While the blistering heat in Japan has been among the hottest on record, Madrid is not to be outdone: we have had a heat wave with the maximum temperature exceeding 35 degrees day after day.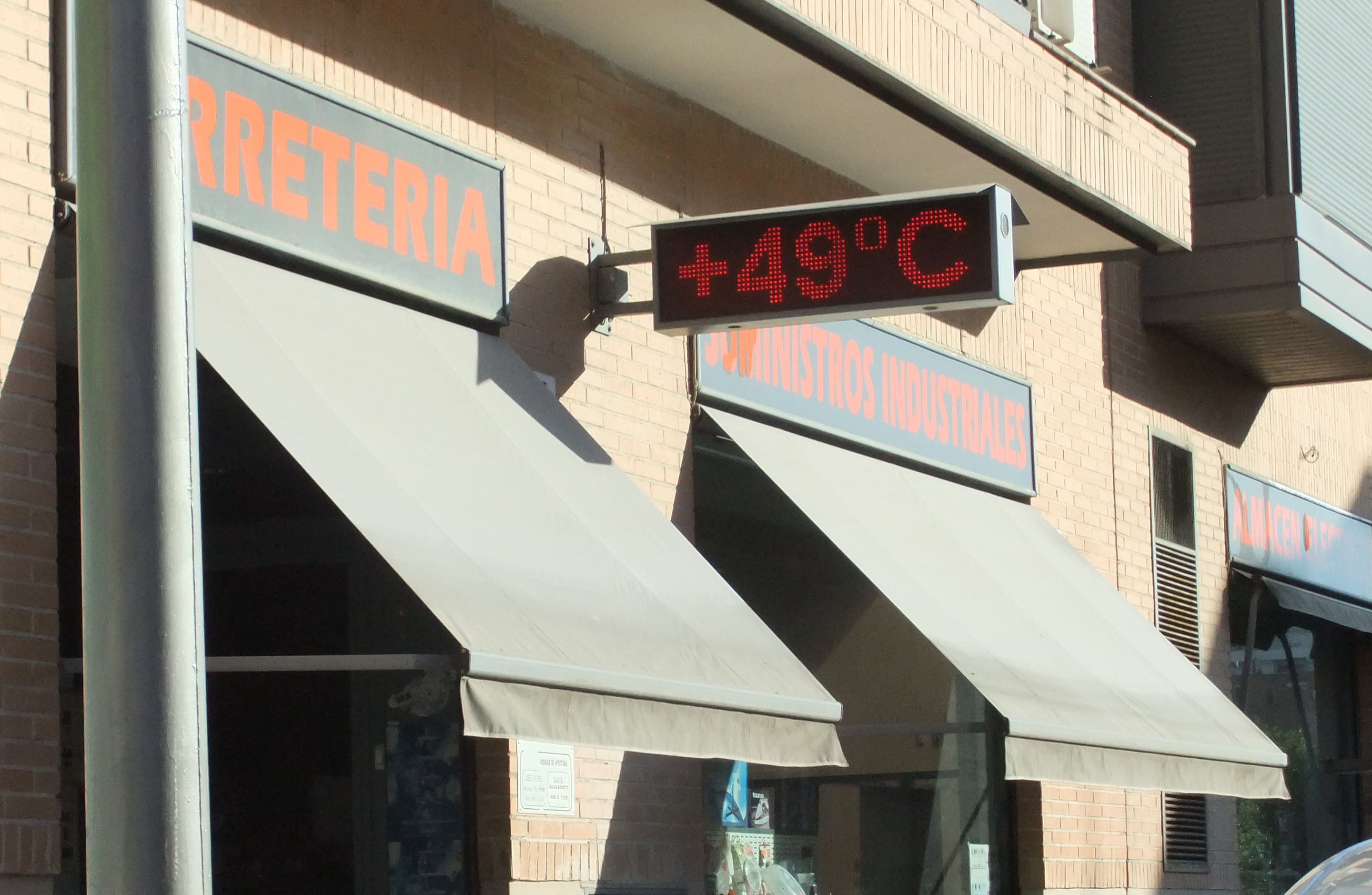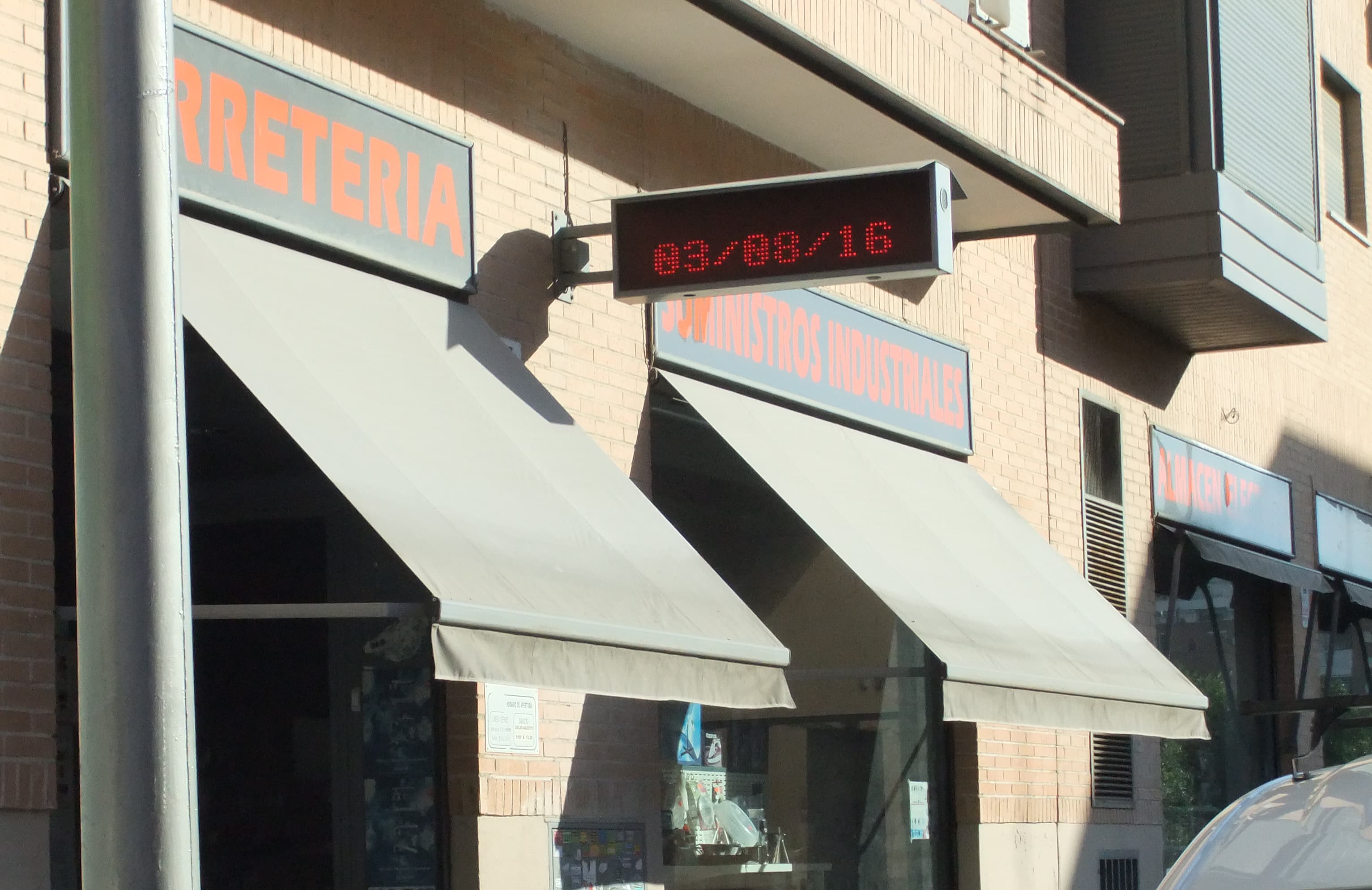 I submit here photographic evidence, photos I took of the electronic indicator board at my local hardware store while I was putting out the rubbish the other day.August 3, 2016: 49 degrees Celsius
And although Madrid gets so hot, I have never noticed the weather announcer on TV say anything like "Take care to avoid heat stress." Of course "heat stress" and "sunstroke" do exist in Spain, but I don't recall any news stories about the number of people taken to hospital for it. I guess this is because people are well aware of the daily habits to get through it: they don't overexert themselves and they take a siesta. Incidentally, August is right in the middle of the vacation season, which is quite long, unlike Japan.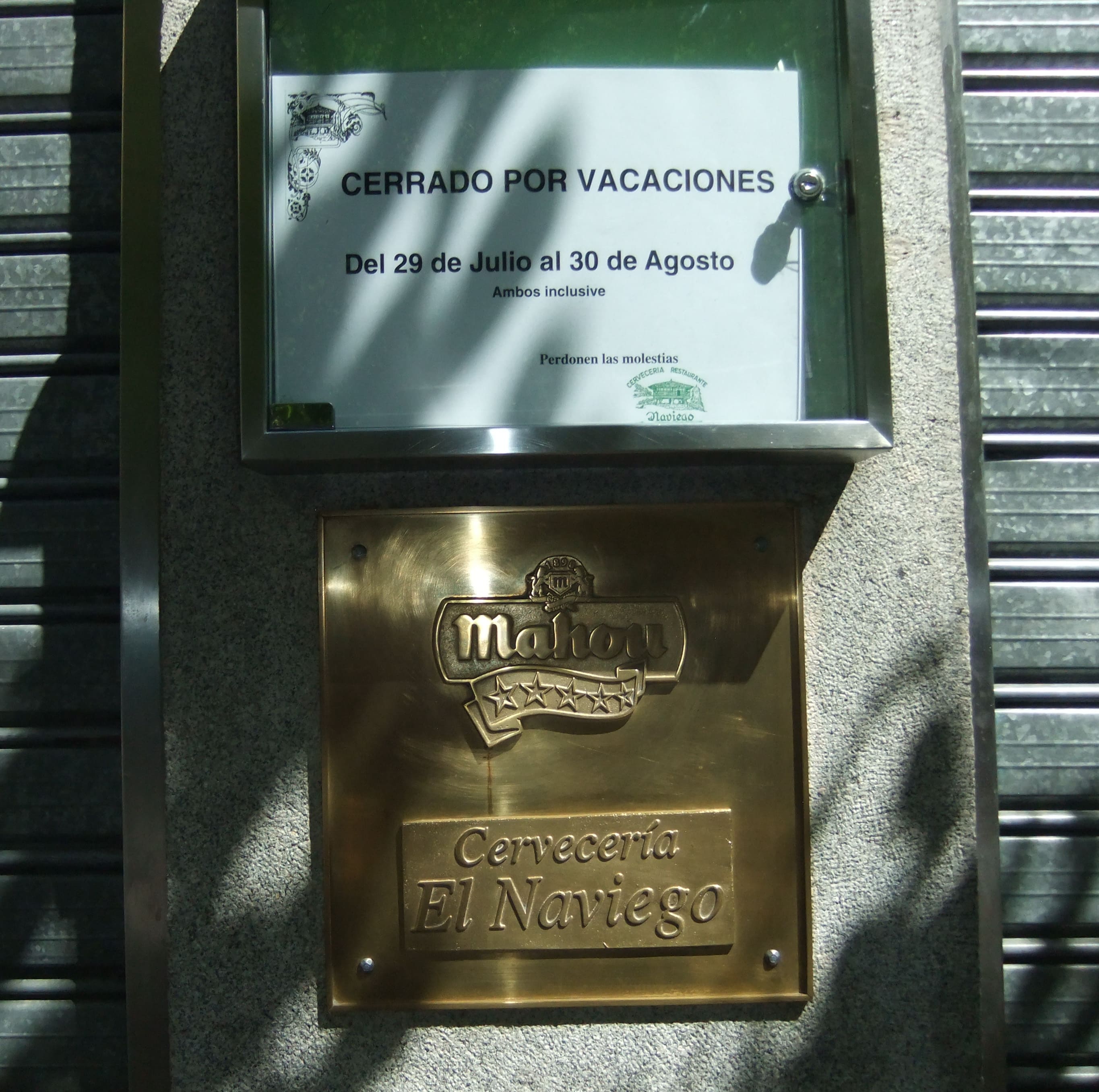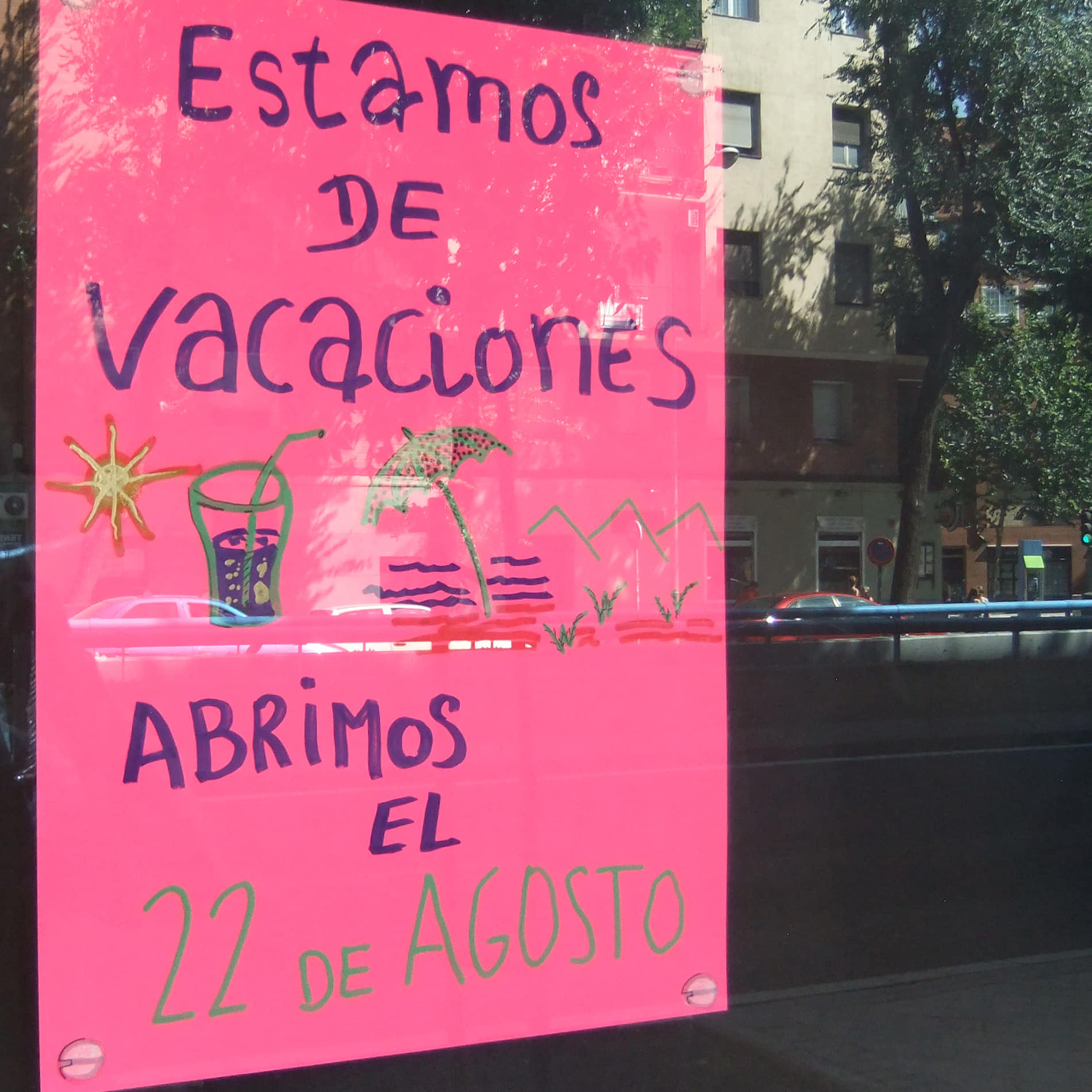 A notice at my favorite restaurant/bar: "We will be closed from July 29 to August 30. We apologize for any inconvenience." And apparently the owner of my local stationery shop will be on vacation at the beach for 3 weeks till August 22.