I wrote in my previous article about a project to provide accompaniment services to elderly people in the City of Madrid. That article shows what good care the local government takes of elderly people, and this article provides information about how very cheaply elderly people can use public transport in the Community of Madrid. It has costed elderly people aged 65 and over 6.3 euros (about 820 yen) for a one-month pass allowing unlimited travel, but now that has dropped to 3.3 euros (about 430 yen). What's surprising to me is how wide the area of use for the pass is.
The area of the Community/Province of Madrid is 8,030 km2, which is about the size of Hyogo Prefecture not including Awajishima Island. First, its main public transport system is Madrid Metro, the City's subway. Osaka opened its first subway in 1931, between Umeda and Shinsaibashi (3.1 km), but Madrid opened its first section of subway 14 years earlier, in 1919, between Puerta del Sol, in the city center, and Cuatro Caminos (3.5 km). The then king, Alfonso XIII performed the proceedings at the opening ceremony, indicating that this large project was of national importance. They continued extending the Metro so today there are 13 lines totaling 293 km, with 317 stations including those on the light rail lines. Madrid Metro ranks 9th in the world after 8th placed Tokyo for total subway operating distance.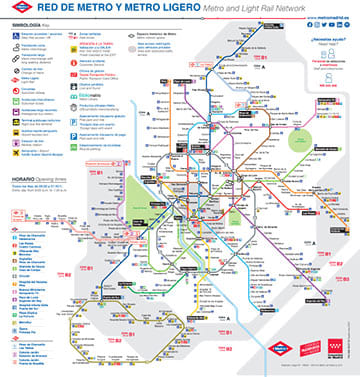 Figure 1: This is a map of Madrid Metro and light rail lines.
Next is the Madrid City bus system, which is celebrating its 75th anniversary this year and now has 10,367 bus stops and 219 routes extending a total of 3,705 km. Of those routes, 29 are Búhos ("Owl") routes that operate outside normal hours, late into the night and early in the morning, from around 11 pm to 5 am.

Figure 2 shows the Madrid City bus routes.It includes at bottom left the Búhos routes, and at bottom right a map of the subway lines.
There are also 324 interurban bus routes totaling 19,065 km that connect the centers within the Community. Some of the routes overlap with the national railway lines, as shown at the bottom, but as you would expect, the stops on those bus routes create a finer transport network than the railway and cover the less densely populated areas, the towns and villages with smaller populations. I often used to visit La Hiruela, a small village with a population of 72, and even it has 2 services on weekdays with 1 on weekends and public holidays.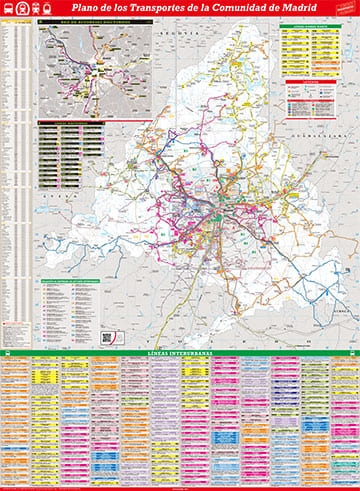 Figure 3 shows the entire interurban bus network.
The suburbs of the Madrid Community are also well served by RENFE, the Spanish National Railway Network. You can get to El Escorial in the north of Madrid via the suburban railways. There you will find a World Heritage Site, the Monasterio del Escorial (Monastery and Site of the Escorial), a complex of enormous buildings built in the 16th century, including the royal mausoleum, royal palace, monastery, archival library, and museum.
And if you go 50 km south, in 45 minutes you will get to Aranjuez, where the royal summer palace is located, and which is famous for the masterpiece "Concierto de Aranjuez" a concerto featuring guitar with orchestra, written by the blind composer Joaquín Rodrigo. There's probably no need to mention this here, but Aranjuez is famous for its strawberries and its asparagus, so every year in the peak of the season they run a train from Madrid called "El Tren de la Fresa" ("The Strawberry Train").
If you head east, 40 minutes away is the town of Alcalá de Henares. Its university and historical precinct are listed as a World Heritage Site and it is the birthplace of Cervantes, the author of Don Quixote.

Figure 4 is a map of the Spanish National Railway Network (RENFE) in the Community of Madrid.
So, you see that for the incredibly low price of 430 yen, elderly people aged 65 and over can get a 1-month pass to travel as often as they like on any public transport: the subway, city bus routes, the suburban and interurban bus routes, and the Spanish National Railway Network within the Community of Madrid.
Being a pensioner for whom every day is Sunday, this cheap pass makes me want to indulge to my heart's content in excursions, get on the move and visit every part of the Community of Madrid. In any case, as long as we are still subject to the dangers of the 5th and 6th waves of COVID-19, I'm letting the days go by, spending my days avoiding omicron, and the sorts of outings I go on, while living with a certain amount of self-restraint, include doing the shopping at the supermarket every 3 days, putting out the trash every day, going once a month for a very exciting, very thrilling health checkup, as well as going out for a walk (with social distancing), and while I'm at it, doing some birdwatching at a park, and feeding bread crumbs to the sparrows and doves that gather round when I sit on a bench. Yet, to tell the truth, my life is not much different to before the pandemic.
* Of Spain's 17 Autonomous Communities (local governments), those that comprise just 1 Province are Asturias (Provincial/Community capital: Oviedo), Cantabria (Provincial/Community capital: Santander), La Rioja (Provincial/Community capital: Logroño), Murcia (Provincial/Community capital: Murcia), and Madrid (Provincial/Community capital: Madrid). And then there are Ceuta and Melilla on the African continent, two Autonomous Cities not included among the Communities/Provinces.