The current population of Lithuania stands at roughly 2.9 million. Of that number, 79% are Roman Catholics, meaning that churches are everywhere. Meanwhile, the "second religion" in Lithuania is… basketball! (My apologies, this post has nothing to do with an actual religion.)The sport is so popular here that it is known as the second religion! Basketball courts can be seen almost everywhere, and the sport is enjoyed by people of all ages.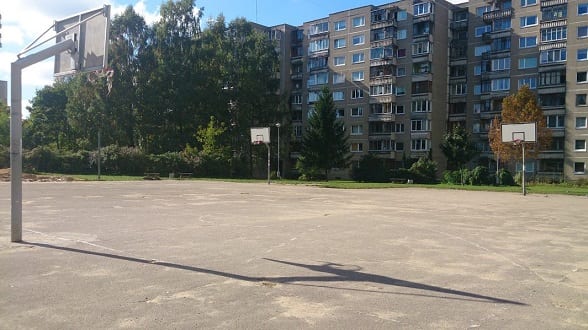 Lithuania even has its own domestic league, with 11 teams currently belonging in the Lithuanian Basketball League (LKL). Vilnius – where I live – is home to a team called BC Lietuvos Rytas, and whenever I have the time, I go to support them.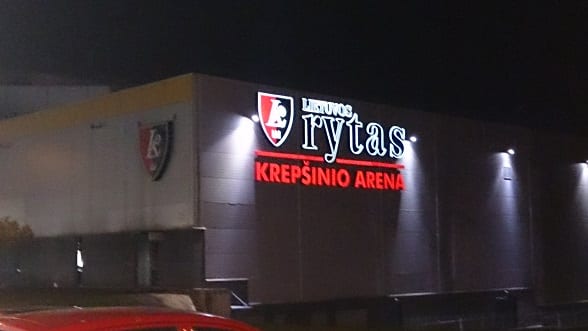 Domestic league games can be attended for as low as 4 Euros.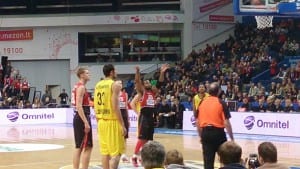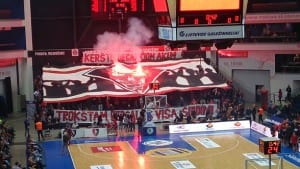 During timeouts and between quarters, spectators can watch spectacular cheerleader performances. Lithuania is renowned for its beautiful women, so just watching these beautiful cheerleaders is more than enough fun!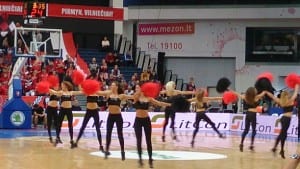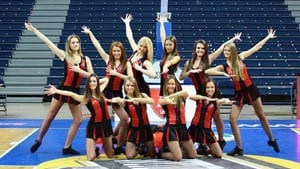 Although domestic league matches are entertaining in their own right, the international games take the excitement to a whole new level. According to the current world ranking of the International Basketball Federation (FIBA), Lithuania ranks as the third-best country, with the United States being first and Spain second.For major international tournaments, there are the Olympics (held every four years), the World Cup (held every two years), and the EuroBasket (also held every two years). Let's take a look at Lithuania's performance in recent years:2010 World Cup: bronze medal2011 EuroBasket: 5th place2012 Olympics: 4th place2013 EuroBasket: silver medal 2014 World Cup: 4th place2015 EuroBasket: silver medalWhile they have yet to win a tournament, as you can see, their performances are pretty decent. As a result, fans get incredibly excited, and many companies are closed on days when there are big games such as finals and semi-finals, and if they win a tournament, that day would become a national holiday! When Lithuania wins a game, fireworks are lit throughout the country, accompanied by cries of "Mes laimėjome!!!" ("We won!!!"), and a lot of commotion. This is followed by people chanting what is considered to be the country's second national anthem, "Trys milijonai" ("Three Million").The below footage is from September this year when Lithuania defeated Ukraine in the EuroBasket:By the way, the location is not Lithuania, but rather its neighbor, Latvia.Lithuania has already qualified for next year's Olympic Games in Rio de Janeiro, so please take this opportunity to check out Lithuania's playing style, as well as their amusing supporters!