The other day, my coworker gave me some persimmons. Apparently, they went to take care of a garden for a relative who is in recovery from illness and there were tons of ripe fruit on the persimmon trees. It would have been a waste to leave them there, so she picked them. She handed me a bag full of persimmons, called 'kaki' in Japanese, and said, "Kako are a native fruit of Asia, right? Take these."
I thought, "Kako??"
Here is a little fact about Italian.
In Italian, words that end in 'i' are generally the plural form of male nouns.
The singular form of male nouns generally ends in an 'o.'
Aha! I feel like I can hear my readers exclaiming "I get it!" as it starts to click. That's right— in Italy, the plural form of persimmon is kaki and the singular form is kako!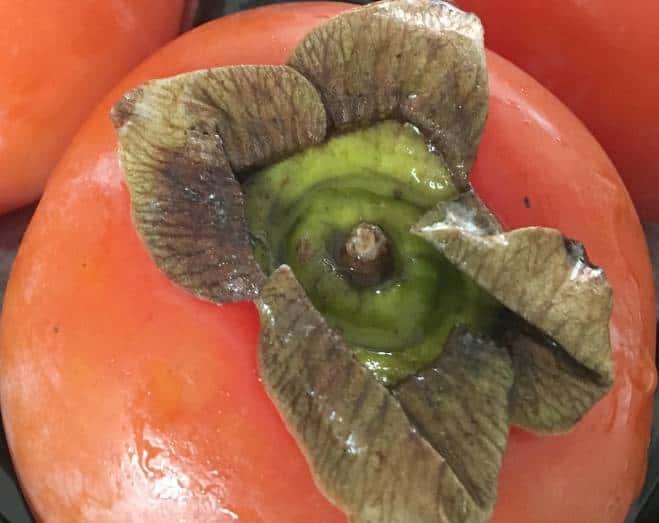 So I gratefully took one of the kako and took a bite, and it was so bitter!
Apparently Italians don't realize that they have the astringent persimmon variety...
When I try to explain that, "Umm... the persimmons you gave me are shibukako (astringent persimmon). You can't eat these kako raw," my coworker stares back at me blankly and says nonchalantly, "I left them a few days to ripen and ate them all."
I think I will leave it at that.
Actually, I was not planning to blog about this kako experience, but I was so amused by the sound of the word 'kako' and thought it was so funny that I was given so many astringent persimmons that I got side-tracked. Now for the real story.
Living in Milan, I always thought I was an urbanite, but I discovered something the other day that made me wonder, "Perhaps I am actually living in the countryside?" I had noticed before that there were several signposts noting a nearby farm, but I had not realized that it is actually quite close to my home.

Like other farmers, this farmer sells various foods like fresh dairy products and vegetables, but they also offer a really great service. This farmer sells delicious, high quality meat, and if you pay about 500 yen at the cash register, you can use the barbecue outside to grill the meat and vegetables you bought from them yourself and eat it there. In addition to essential condiments, there are also drinks and all the other things you need for a meal. In this self-serve system, you prep and cook your foods yourself and then you clean up when you are done.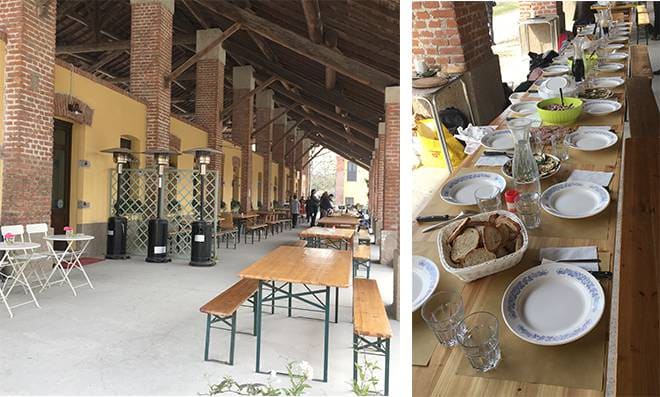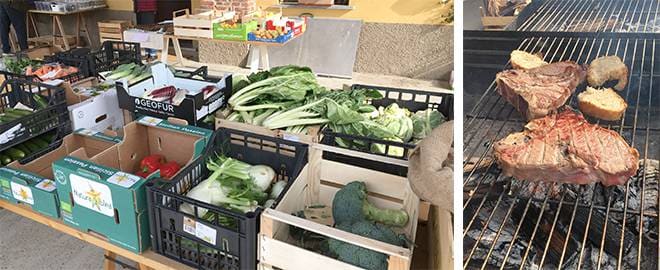 Milan is full of apartment buildings, similar to Tokyo. It is rare for a home here to have its own yard where you can barbecue, so this service is very convenient for people who want to enjoy an outdoor barbecue when the weather is nice.
Even if you do live in an apartment with a yard in Milan, you have the neighborhood around you that might be bothered by the smoke or smell coming from the grill, and the time and effort needed for everything from starting up the barbecue to cleaning the grill is not insignificant.
In Italy where family bonds run very deep, Italians have a custom of getting together for meals on the weekends with parents, children, siblings, and sometimes other relatives, so this place that is not far from Milan can be used to meet in large groups and enjoy a lively meal in an open space.
I am totally into this barbecue service, and even though I know I have to get through the winter first, I am already impatient for spring to return—I want the balmy weather to come soon so I can enjoy barbecue parties.
Incidentally, this barbecue service does not actually close for the winter and is available year round... But, no, I don't think I can battle the fierce damp cold of Milan.