There are several parks by my house, and they're always divided into lots of sections with fences. There are play areas for little kids, horizontal bars and other training equipment for athletes, spaces where dogs can run off-leash, and so on.
One area of the park has wooden tables and benches, and one Saturday I ran into a father there who was setting up a birthday party for his son who appeared to be in elementary school.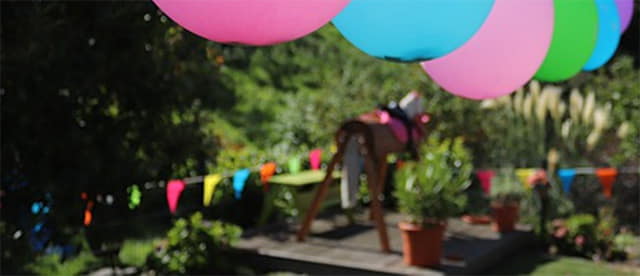 It's not the kind of park where you can reserve the tables and benches to use them, so I'm sure the dad got up early, grabbed the bag packed with party favors and snacks that he prepared the day before, and rushed out hurriedly with his son to get a table.
The father and son were hanging a decoration on the tree branches that said BUON COMPLEANNO (happy birthday), setting out potato chips, popcorn, and other snacks on colorful plates, and otherwise busily working away at party preparations.
When I passed by the same spot on my way back, the other kids and parents who had been invited to the party were streaming in. They looked like they were having so much fun that I wanted to knock on the door of this party without walls or doors and ask to be invited in as well.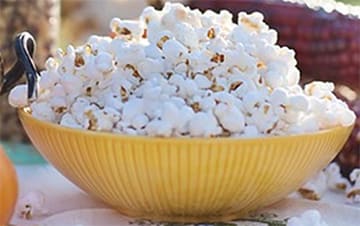 There are all kinds of parks big and small in Milan, but all of them are frequented by people of every stripe and all ages. I even worked at a park once. It has a small liberty-style residence in the center called the Palazzina Liberty, which was a lovely concert venue—so as a musician I became quite connected to that place. The concert venue was once a café-restaurant on the site of a former vegetable market that got its start in the early 1900s, and apparently it was a place where the merchants would negotiate business.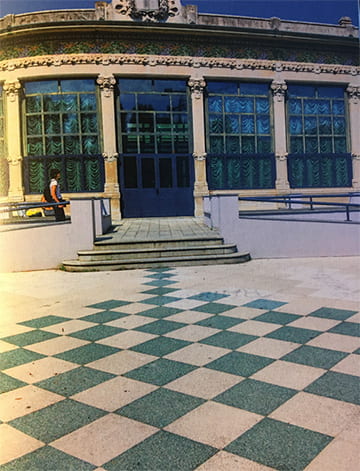 There are a lot of structures in Milan that are still around from the Fascism period. Some obvious examples are the Milano Centrale Railway Station, the courthouse, and a theater that has since been converted into the high-end food market Eataly. All of them have the dignified, imposing presence characteristic of Fascist architecture. Coming in right after that was the birth of the so-called "liberty style" art nouveau, a period that seems to have quietly produced a succession of elegant structures.
On a side note, when I got to the entrance of the park to play a concert at that venue, I saw my colleague freeze in place with a troubled look on her face. When I asked what was wrong, she said she was afraid of dogs and couldn't go in.
When I looked more closely, I saw them. There were not only lots of dogs to run off-leash in a fenced-in area of the park—but also dogs running freely into the park away from their owners.
There was no way to get to the concert venue in the middle of the park without walking right through it, and I was stuck walking with my friend who was frozen with fear. It would end up making us late for the concert.
In a desperate solution, I had her close her eyes and take my hand (I had to drag her!) as we somehow made our way to the venue.
There are other liberty-style buildings that you will not discover only by walking through the streets of Milan. The Osteria del Treno (train pub) was apparently a place for the railroad workers of the day to drop in and have a drink with their friends as a reward for a hard day's work, but the kind of pub I pictured when I heard that was a dark place with such dim lighting that you couldn't even see the grime on the railroad workers. Today, though, the place is so bright and clean that there's no way you can even picture what it looked like back then. It's a social restaurant where they have lively tango shows and other performances—which really surprised me.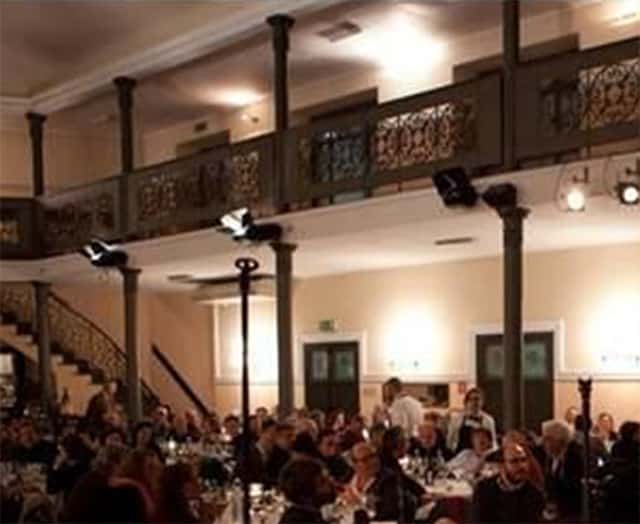 Milan is the city where the liberty style originated, so there are doubtless many other places where it survives. I'm excited to go out and discover more of them!