On nights when you decide to eat out, how to you choose where to go?
In Japan, you might check the ratings on the food review site Gurunavi.
Or maybe you turn to the trusted reviews in the French-published Michelin Guide?
In Italy, TripAdvisor reviews are a popular everyday go-to, but if there were a Michelin Guide of Italy, it would be the fine dining publication Gambero Rosso.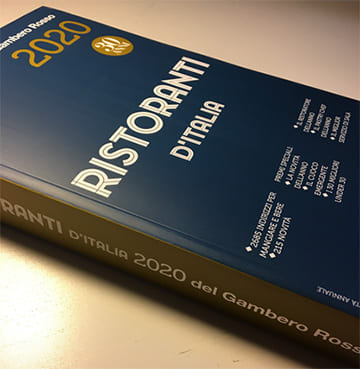 The other day, I was lucky enough to be invited to a dinner being hosted by Gambero Rosso. It was a pilot project jointly hosted by the two-star Michelin restaurant Vòce and Ramazzotti.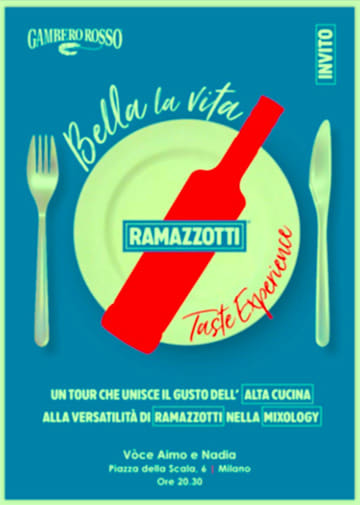 By Ramazzotti, I don't mean the famous, sexy Italian singer-songwriter, but the longstanding liquor company that makes the herbal digestivo by that name.
Sitting next to me at the dinner was Alejandro Mazza, brand ambassador for Ramazzotti. He's a highly educated young man who is fastidious about every bit of his appearance from head to toe, and the person who has spread Ramazzotti liqueur around the world. Incidentally, the chef at this two-star Michelin restaurant, Mr. Pisani, is just 27 years old!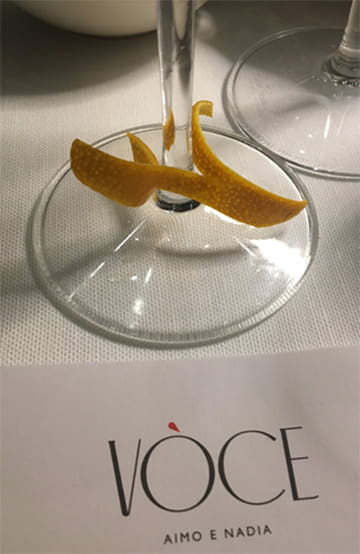 You're probably imagining that this special dinner took place at the top of a high-rise building so that they could entice people both with the splendor of the night views as well as the quality of the food…
But Milan doesn't have a tradition of soaking up the nighttime skyline from high over the city like we do in Tokyo or Osaka. I'm serious—it doesn't happen here. In the most developed part of Milan, CityLife, they've built at least two high-rises and are in the process of building the third and final one. So the days when the Milanese develop a taste for dinners overlooking the city are yet to come.
So where is this two-star restaurant Vòce located? Right in front of the Teatro alla Scala. Of course on the ground floor. It's separated by a single pane of glass from an art gallery where a major Italian bank has its cultural treasures on display, so we were able to admire the marble statues from Neo-classical sculptor Antonio Canova as we ate.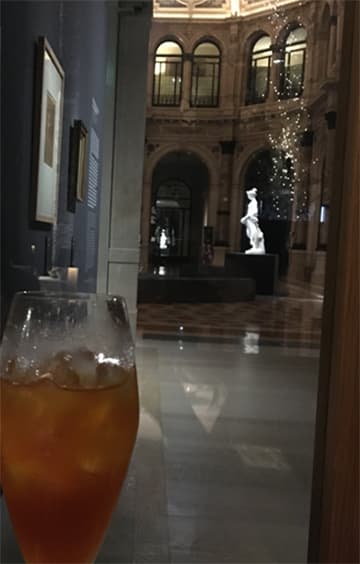 What they were trying to do during the dinner was pair cocktails made with a Ramazzotti herbal liqueur called Amaro and a grappa called Il Premio with food from this two-star restaurant. There were about ten tasters there, who discussed and evaluated the selections.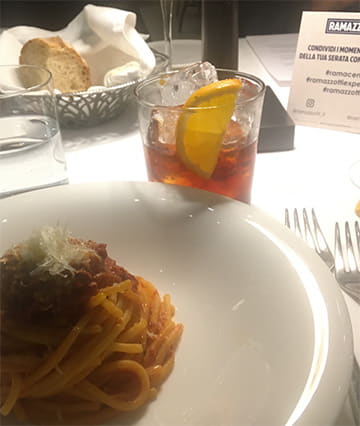 Mazza was saying that the typical thing to do in Italy was drink wine with food, and there was little awareness of cocktails to begin with—not to mention cocktails designed to be paired with food. In fact, Ramazzotti does a greater percentage of its business in Germany, not Italy.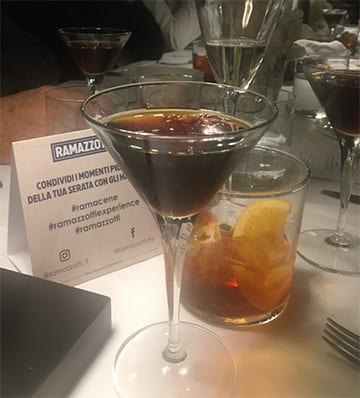 I don't think I've ever actually seen TV commercials for Ramazzotti's Amaro or grappa in Italy, but I seem to remember seeing them when I was living in Germany…
In any case, I got the sense that they had put a lot of effort into pairing the cocktails with each dish, and it was a fresh new experience for me—even though I'm the type to go to wine instead of a cocktail as a before-dinner drink.
I'm interested to see whether this idea of having cocktails with food catches on among the Milanese.
That night was the kick-off point for it all, so it was worth celebrating.