There is a large craft shop near my house called "JOANN."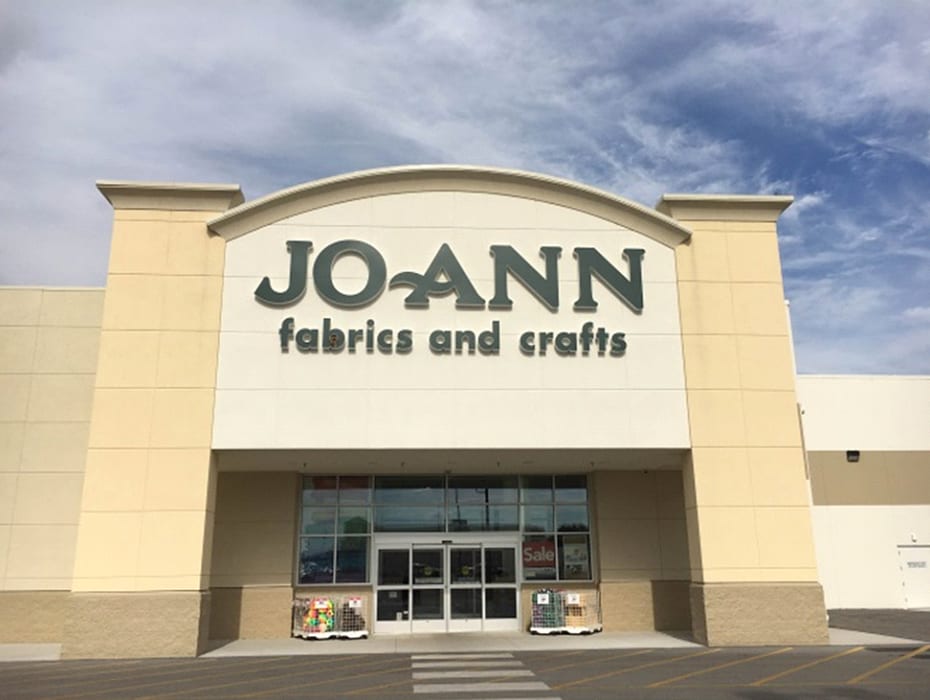 When I first went to JOANN, my eyes lit up. Virtually anything to do with crafts can be found here.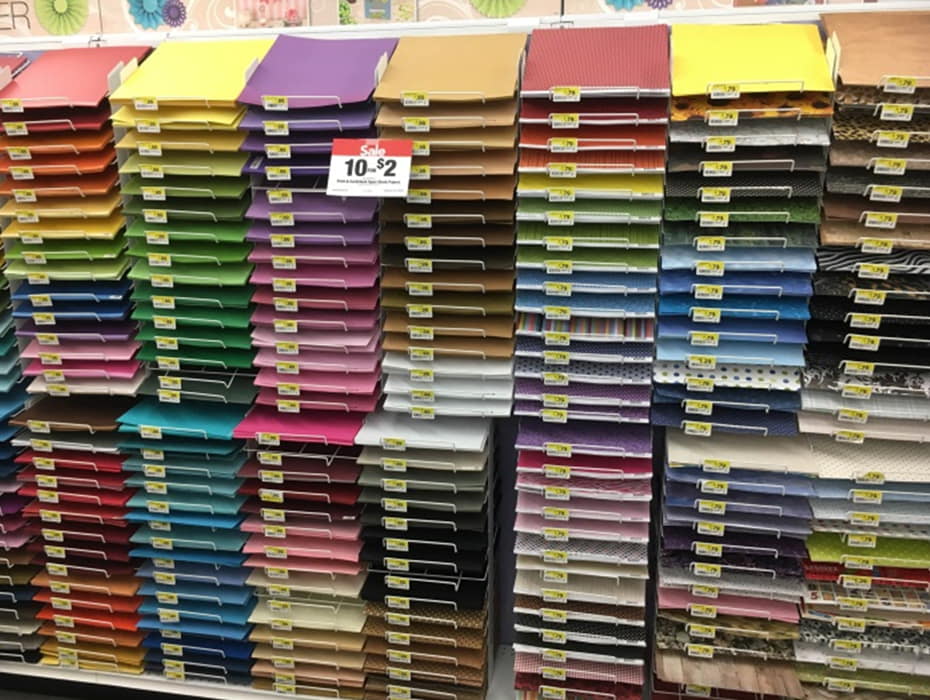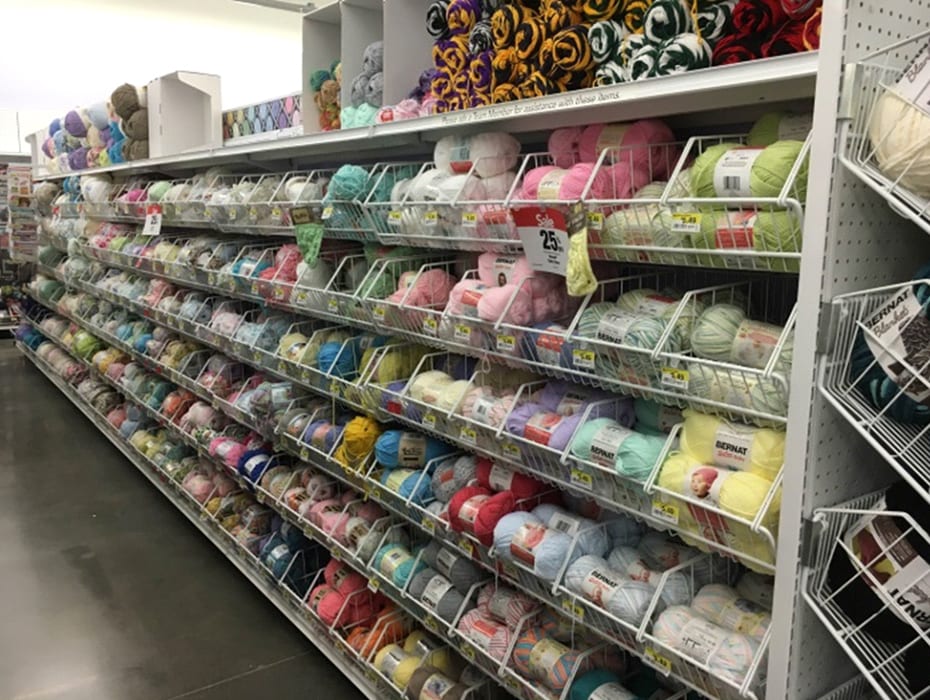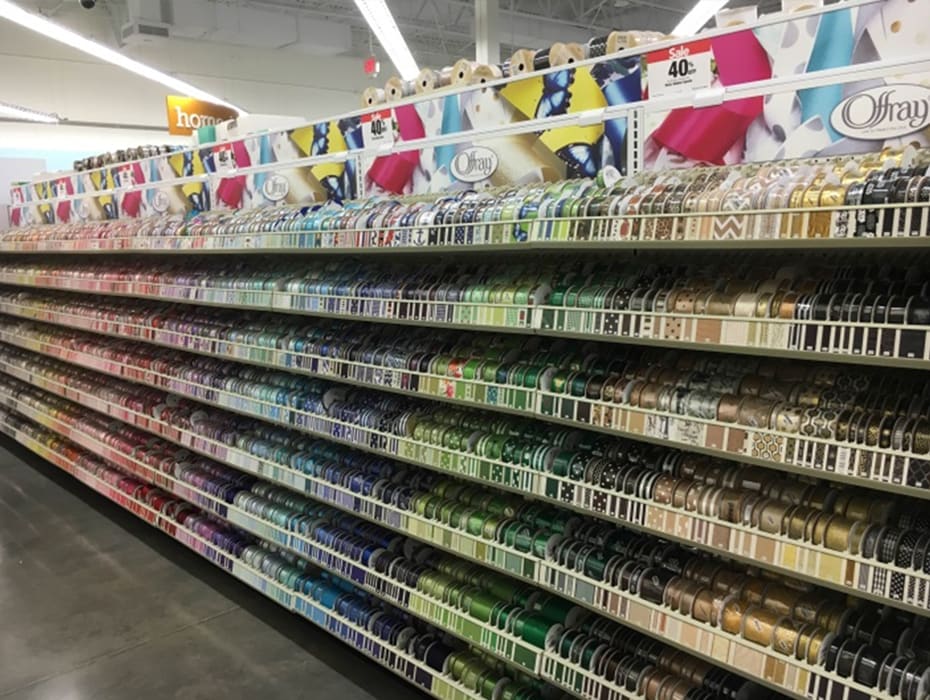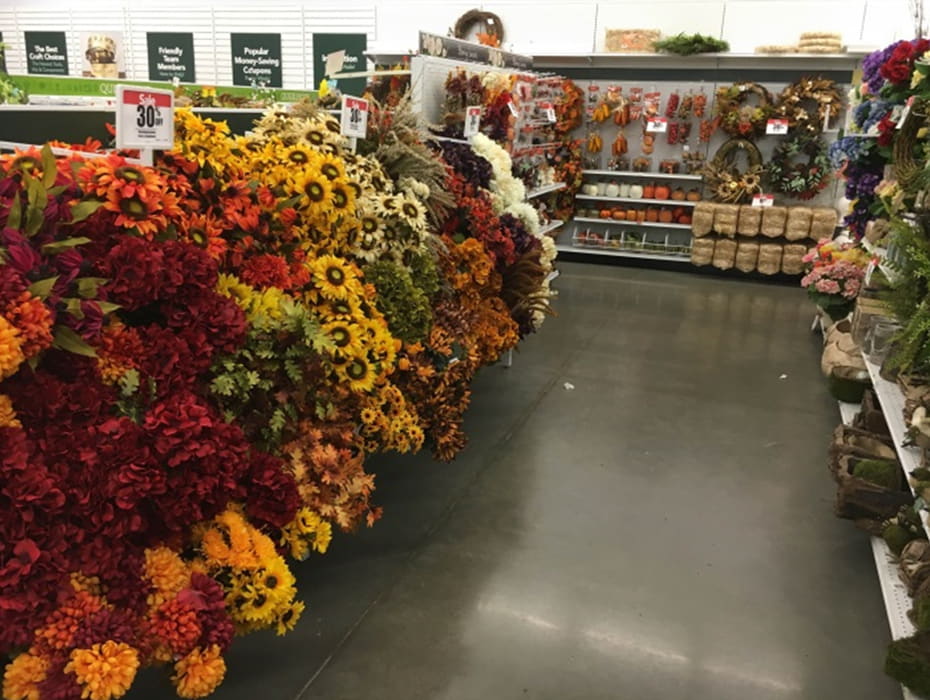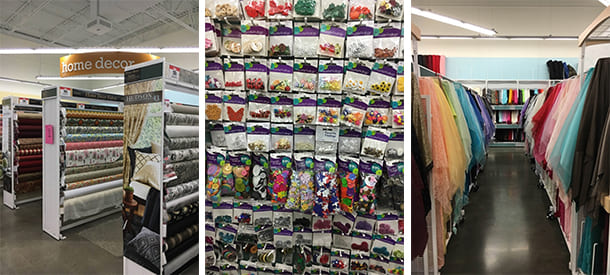 Papercrafts, handcrafts, ribbons, flower arranging, home decorations, fabrics, and accessories... A huge variety of items make this shop a craft enthusiast's paradise. It is fun just to browse the beautifully-displayed goods with their vibrant colors. As well as crafts, the shop also stocks a full range of seasonal ornaments. (When I went the other day, they were already displaying Halloween goods!) They even stock Wilton cake decoration products which I never thought you'd find in a craft shop. I was so surprised at the broad range of products available! The "Wilton" name would be familiar for anyone who loves making sweets, particularly cake decorating. This is a renowned cake decoration brand in America that predominantly sells confectionery equipment and ingredients. The company has many fans around the world and there have recently been a growing number of Wilton classes in Japan that teach the "Wilton Method." You can even earn the Wilton Method Instructor qualification when you complete the course. Although Wilton products are still rather hard to come by in Japan with only a small number of specialty shops stocking them, they are very common here in America and can even be found in supermarkets. And they can be found here at JOANN too. There is a whole corner of the shop dedicated to Wilton's products which would be very exciting for anyone who loves cake decoration. Wherever you look there are Wilton goods on display. The shelves are completely full of products.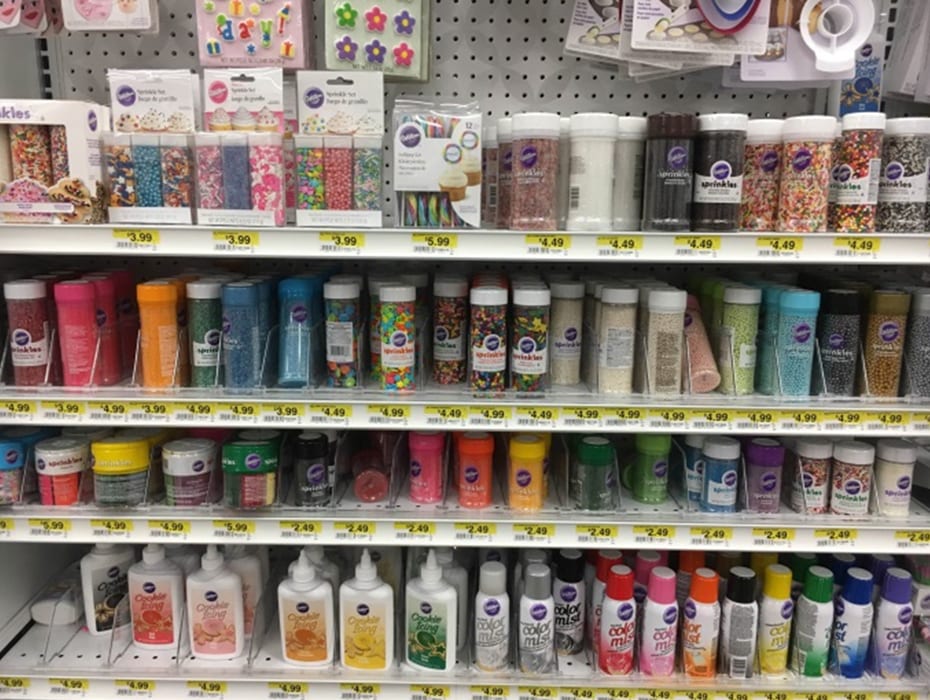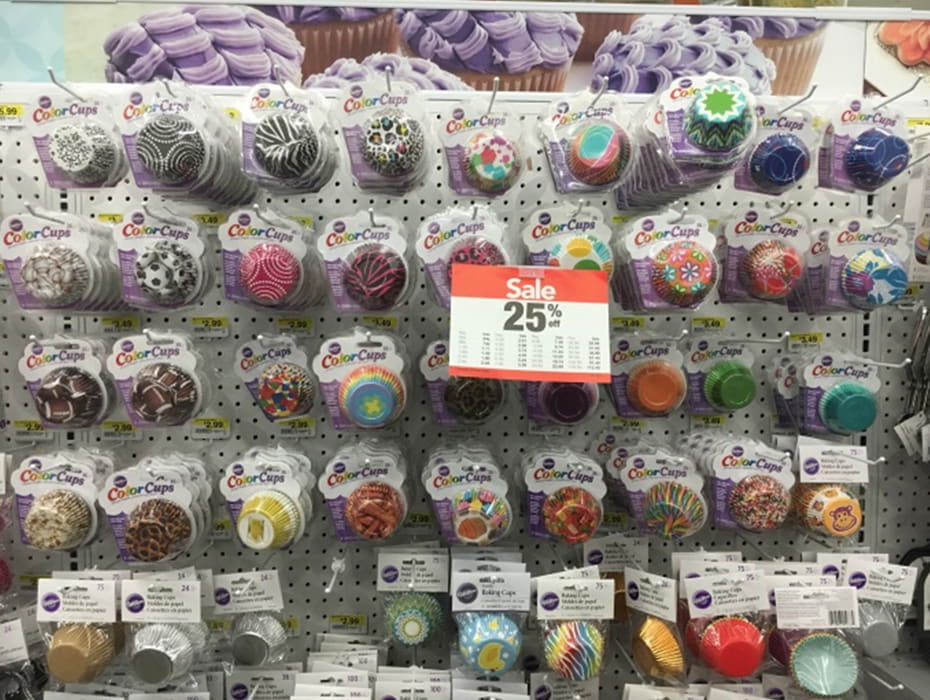 There are colorful sprinkles perfect for cupcakes, etc. (left), and muffin cups with charming designs (right).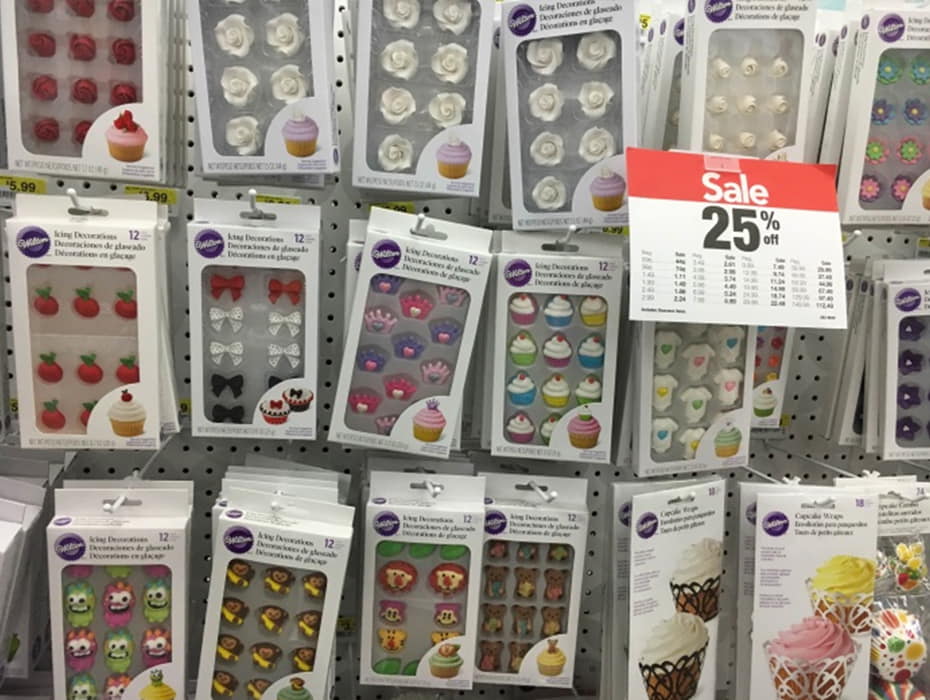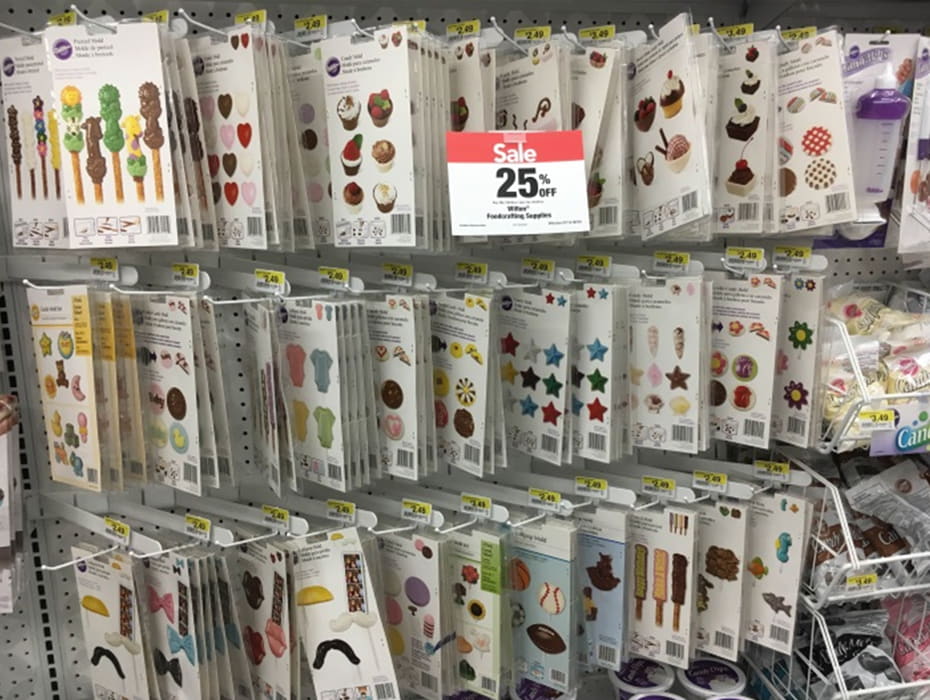 As you'd expect with a local product, the prices are cheap when compared to Japan, and goods can be purchased at an even lower price during sales that are on pretty much whenever you visit.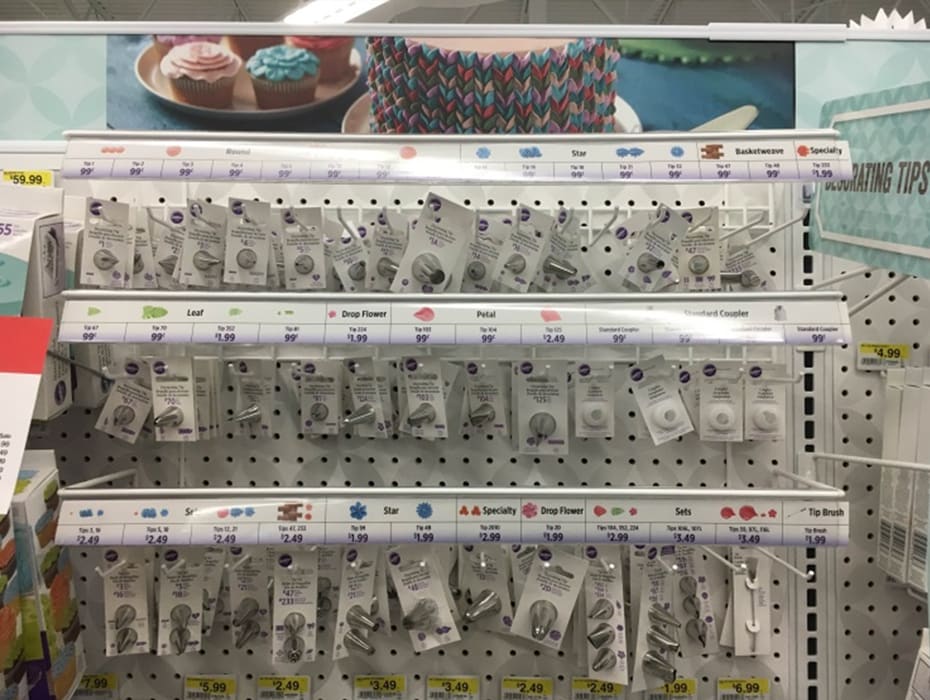 Virtually, every type of decorating tip is available. When these tips are on sale they can be purchased for around a dollar.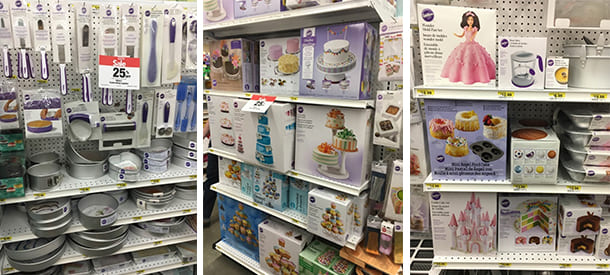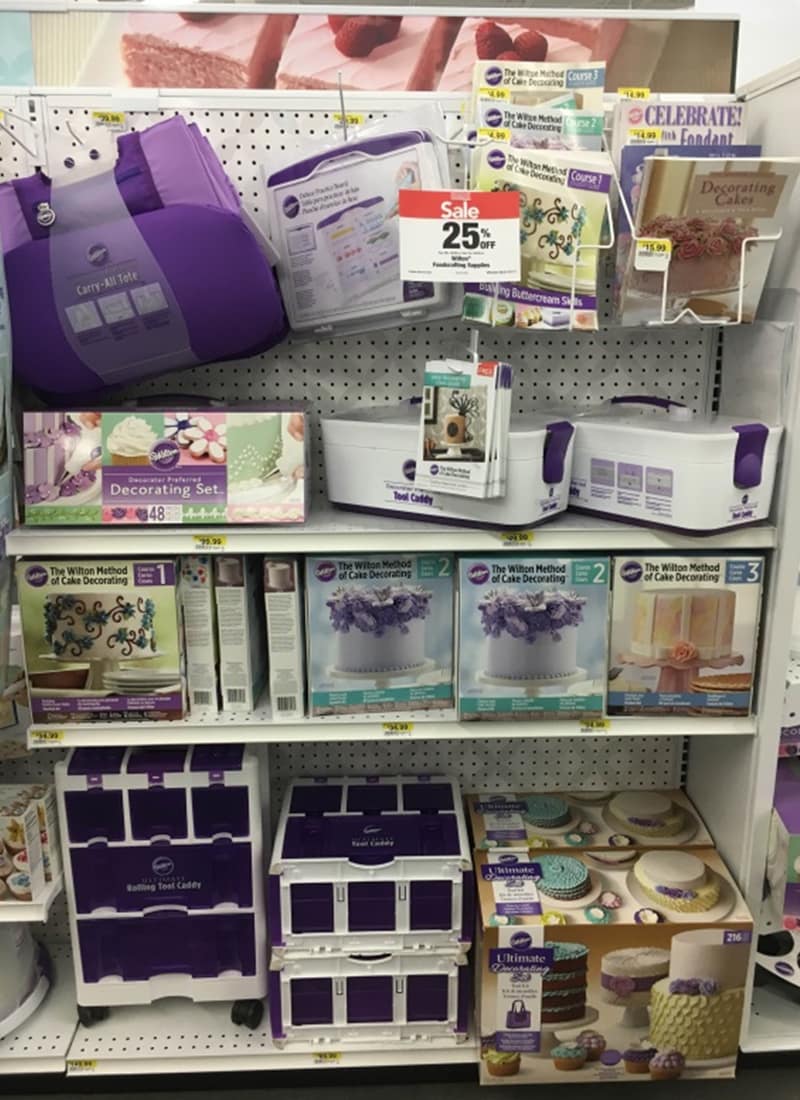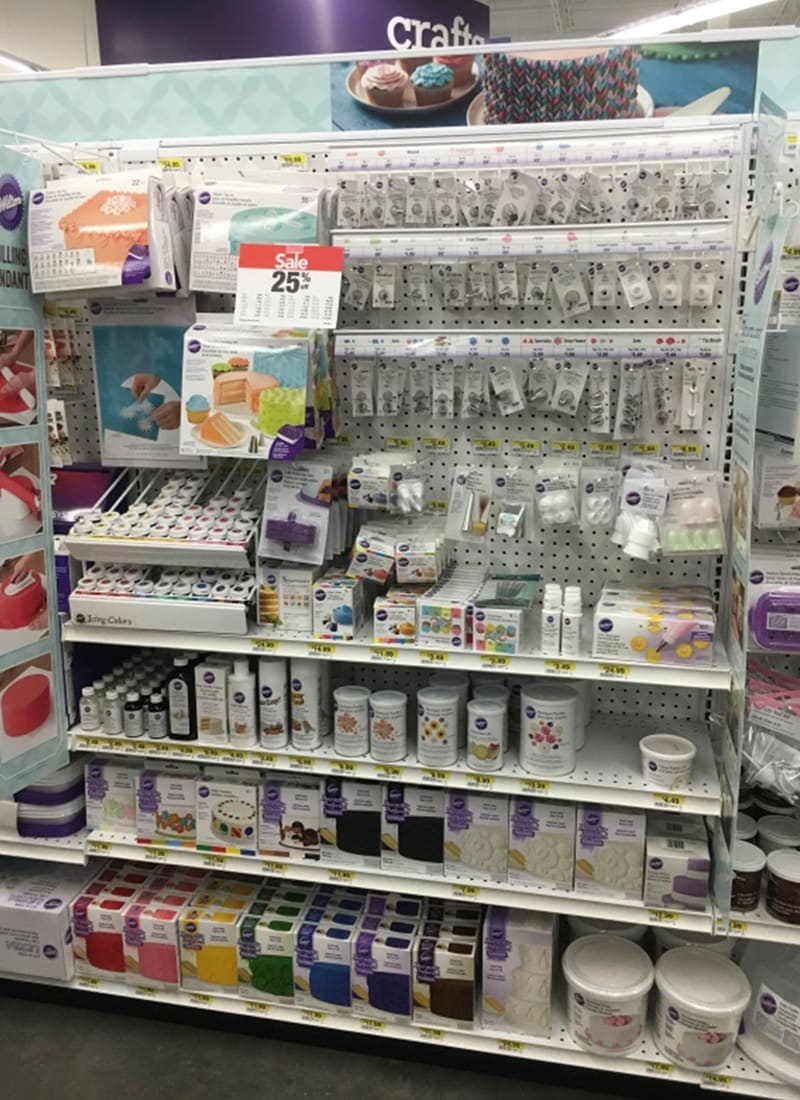 Icing colors and fondant rolls, candy melts, and Wilton Method textbooks are all available here. There are also cute cake stands and decoration kits, a full range of cake pans and cookie sheets, as well as things like carry cases and wrapping goods. Basically anything to do with cake decorating equipment or ingredients can be found here. For anyone who loves making sweets or cake decoration (including those of you who hold classes), if you are visiting America you simply must come and see this shop. (This chain has around 850 shops throughout America.) Apparently, the first JOANN shop opened here in the state of Ohio, in the city of Cleveland. There are other well-known large craft shops here in America such as "Michaels" and "Hobby Lobby." These American craft shops are so much fun to just go and browse around in. I highly recommend them to anyone who is looking for a hobby. I'm sure you'll be inspired when you visit one of these shops! I'm absolutely loving my regular visits to this shop and feel revitalized in the joys of handicrafts.
REPOTER
Erika Anderson

Age

Sheep( HITSUJI )

Gender

Female

Job

housewife
I moved to the United States in May after getting married. My hobby is baking.I want to spread the joy of delicate and delicious baked sweets I learned how to create in Japan.