I recently visited the botanical conservatory in Fort Wayne, Indiana. From July 23 to November 13, the conservatory is displaying a Japan-themed exhibit called Japanese Tea Garden 2016 with plants and historical artifacts in cooperation with Takaoka City, Toyama Prefecture that is Fort Wayne's sister city in Japan. The concept of a sister city is said to have originated in 1947. Fort Wayne and Takaoka became sister cities in April 1977. This was the first sister city connection for Fort Wayne. The city developed more sister cities a few years later, but its relationship with Takaoka has continued for 40 years so far. The first things that caught my eye upon entering were carp streamers and a kimono hanging from the ceiling.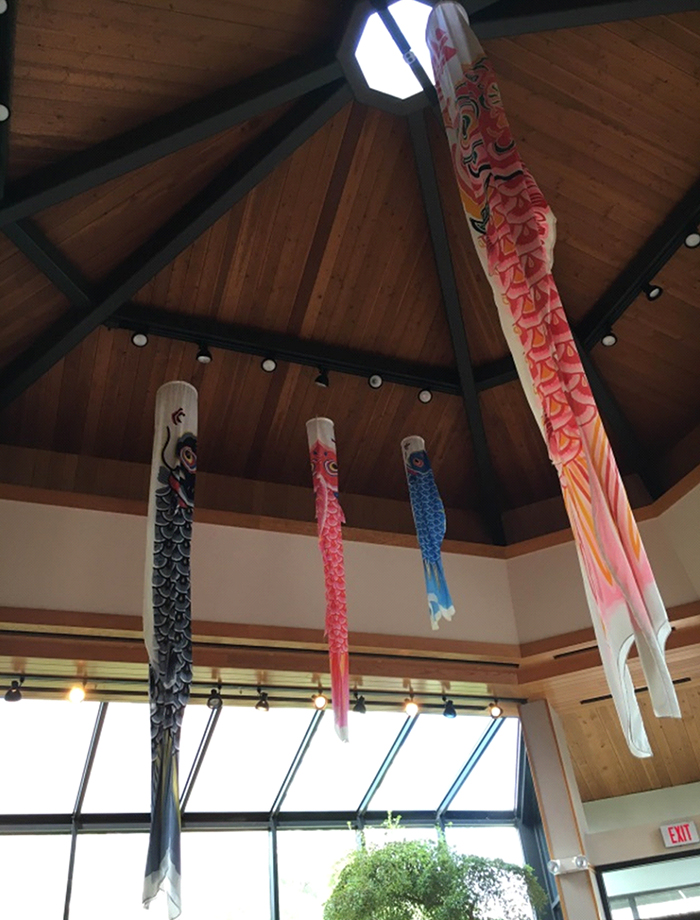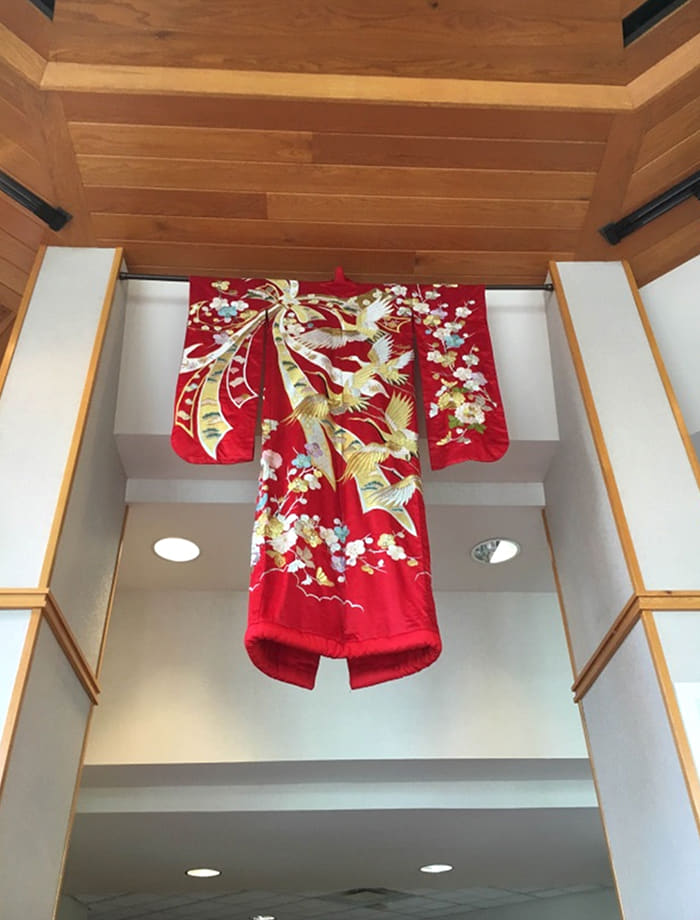 I did not think I would see carp streamers in the United States, so, even though it did feel like the wrong season, it was distinctive and interesting. I walked under the kimono, and the next room had various items on display and led to a greenhouse.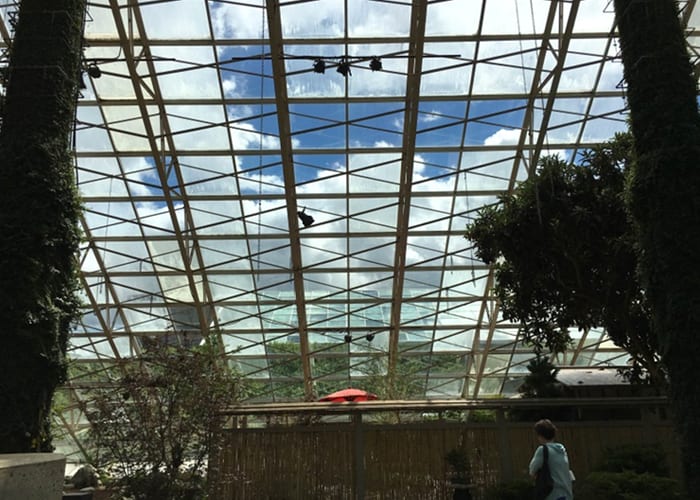 The moment I opened the door to the greenhouse, I was amazed. The scenery was just like that of a Japanese garden, and I was enveloped in a temperature and humidity that was just like being in Japan. I could suddenly recall the heat of Japanese summer that I had completely forgotten. Summer is not as hot here as it is in Japan, so it actually felt cool when I stepped out of the greenhouse. Although I know the temperature is regulated, because it is a greenhouse, I could not help but find the illusion of being instantly brought back to Japan fascinating. There was also Japanese music playing and the sound of wind-bells ringing, creating a truly Japanese ambience.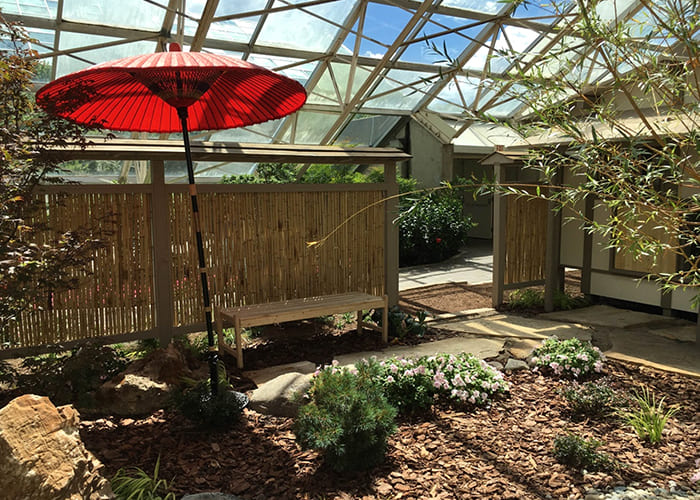 This is what the greenhouse looked like inside.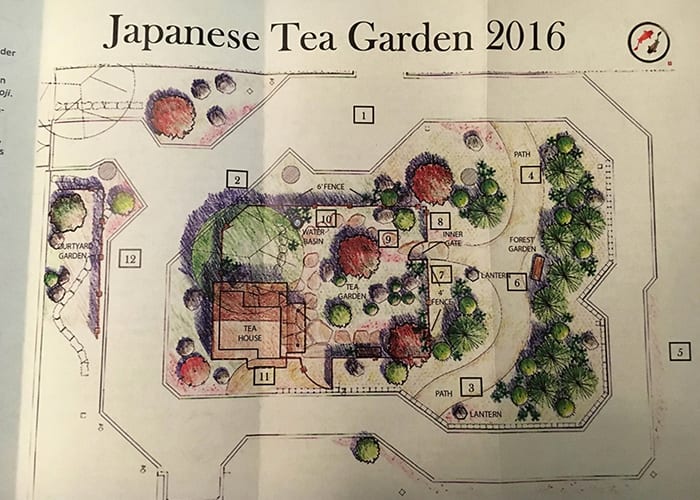 Everything was realistically reproduced, including the outer and inner teahouse garden, inner gate, bamboo fence, garden lantern, shishi-odoshi (bamboo water spout), stepping stones, washbasin, and courtyard.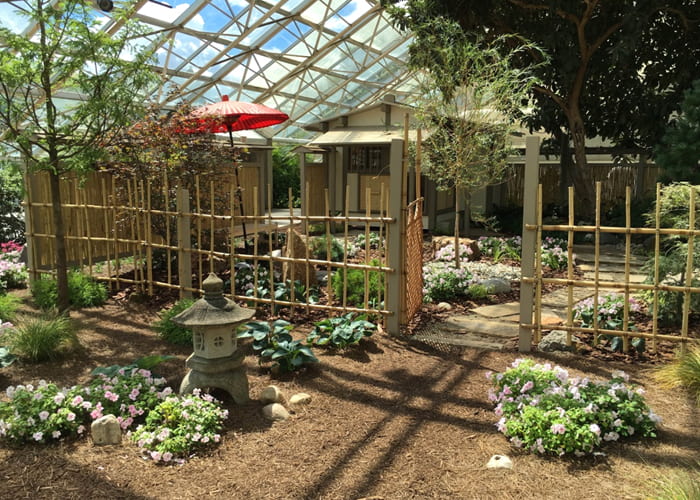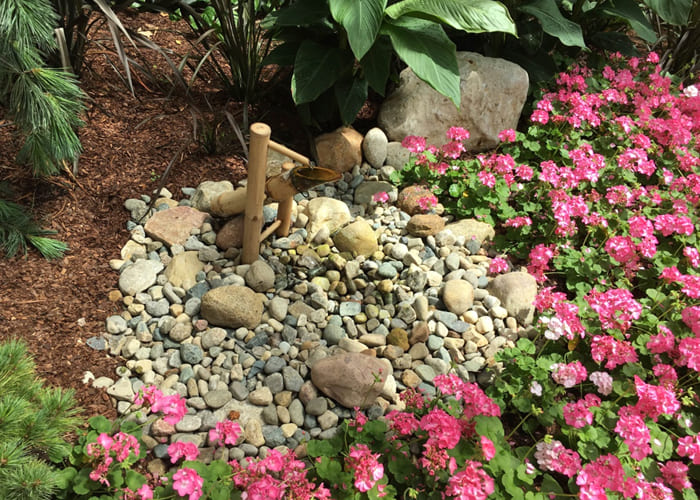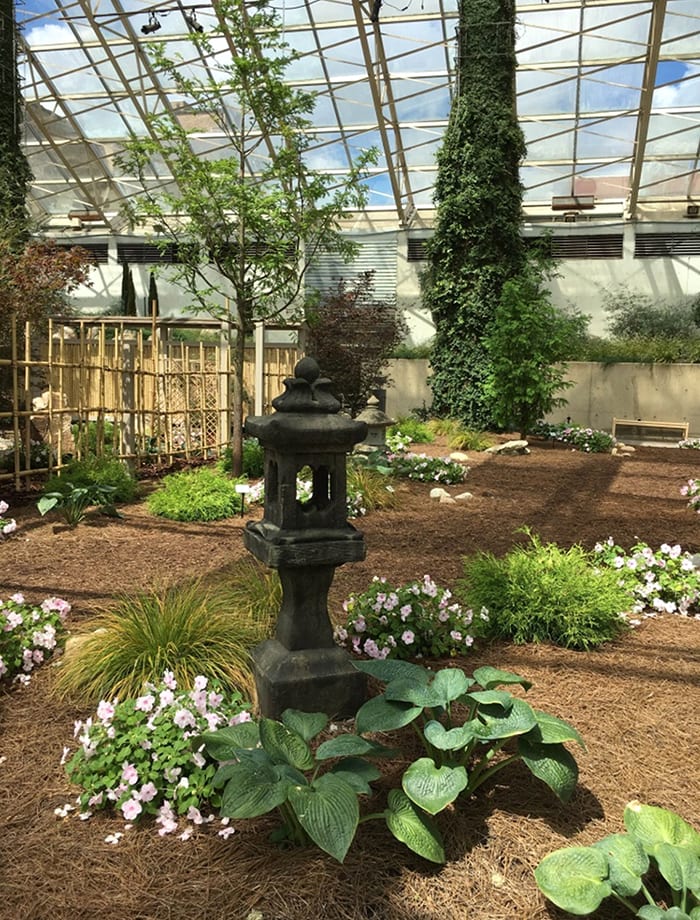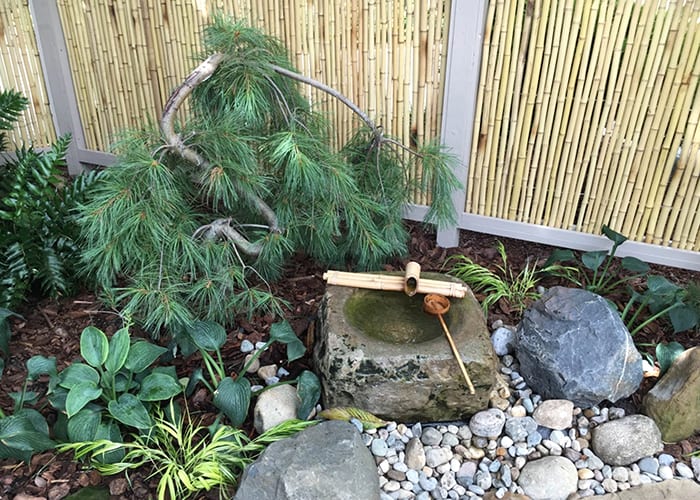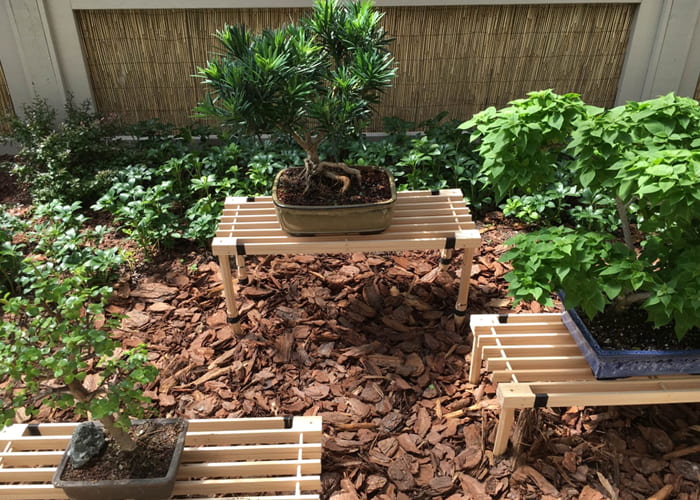 You cannot go inside, but there was also a tea room reproduction.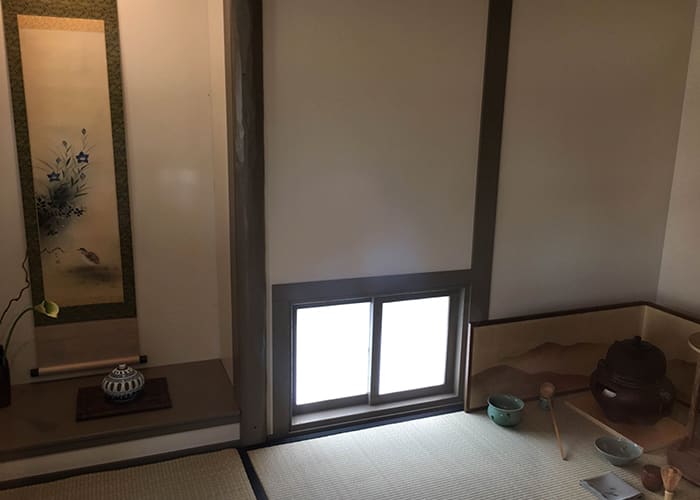 There was a clearly written English explanation for each display item, and it was very interesting to me, despite my being Japanese. My husband's family who are American thoroughly enjoyed themselves, saying it was peaceful and relaxing. The botanical conservatory was very well-developed, and had other sections such as a tropical garden and desert garden, each with its own displays. You can also see large cacti, palm trees, coffee trees, and banana trees that you cannot normally see.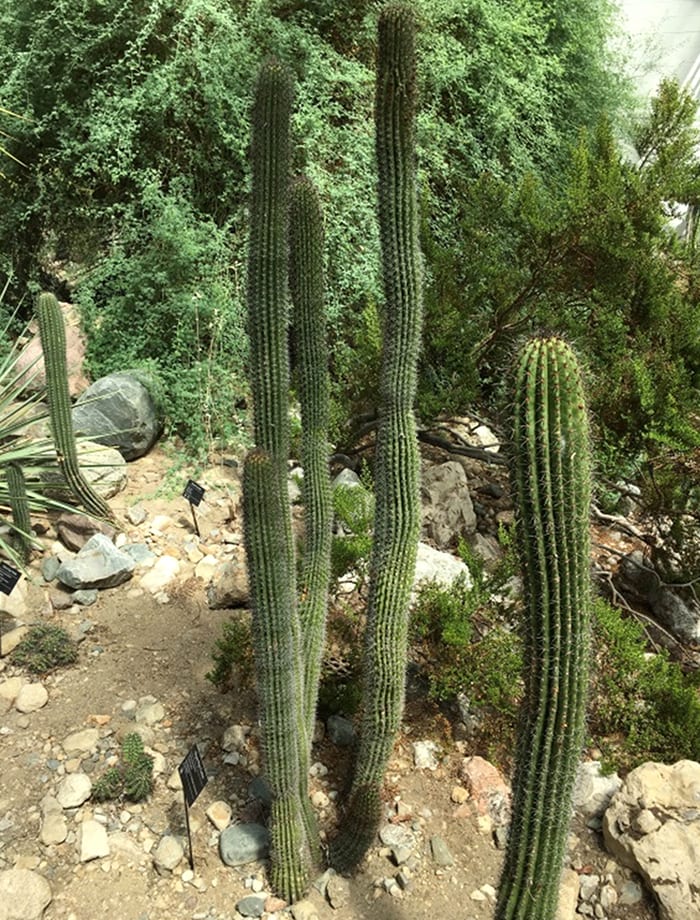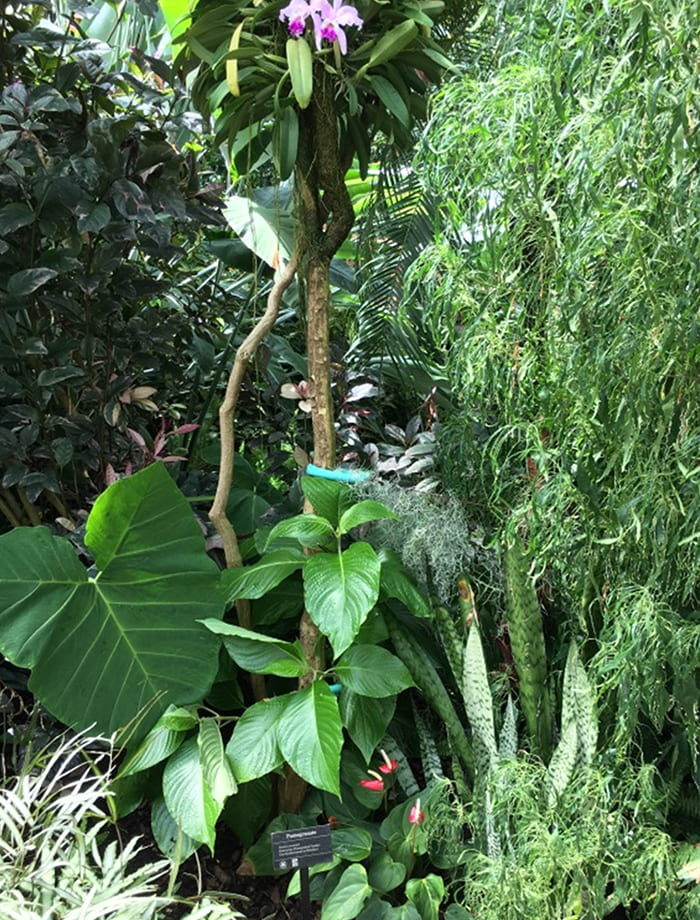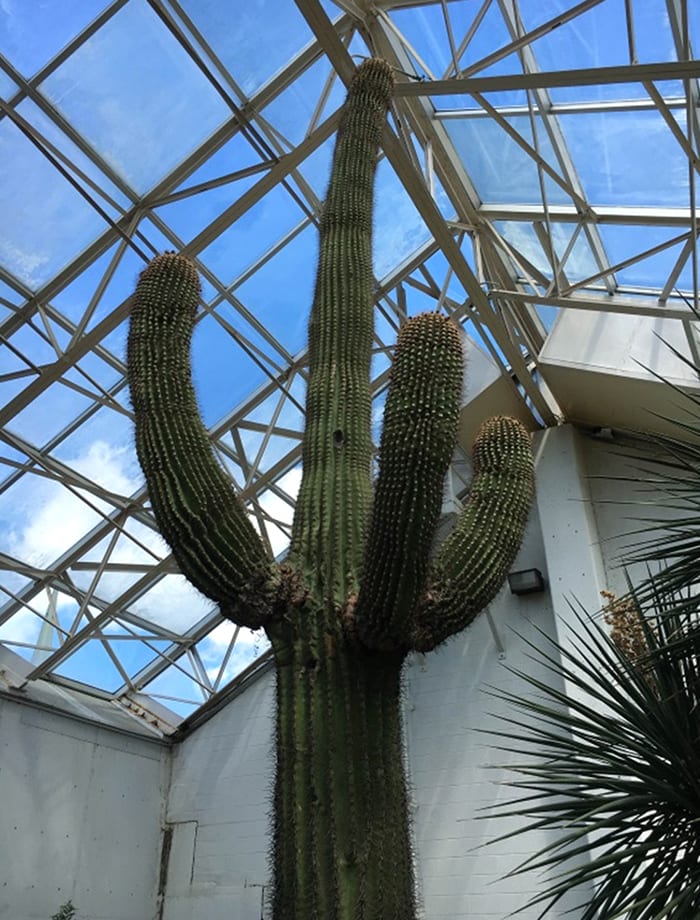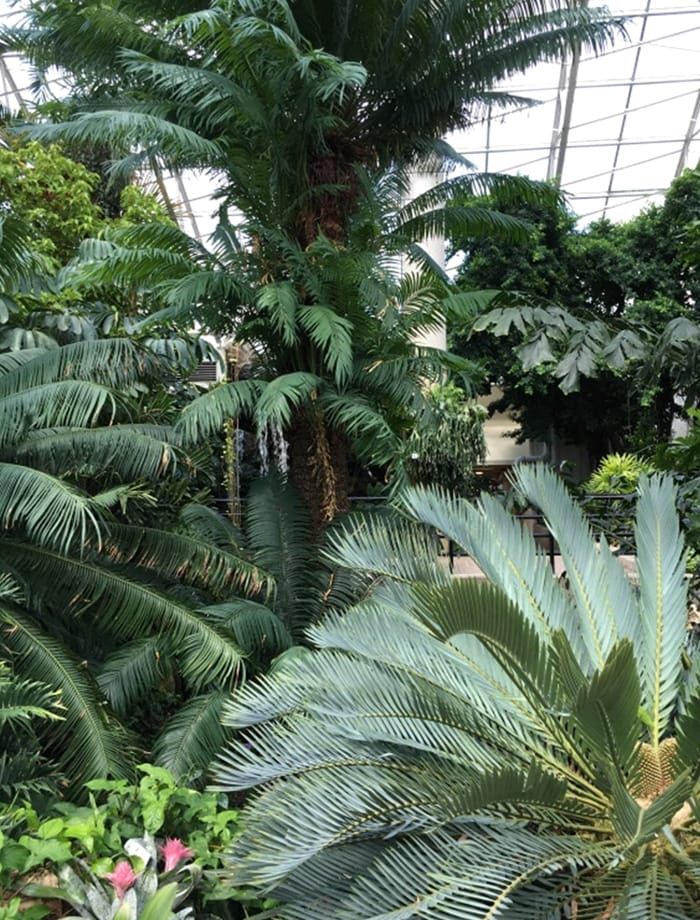 There were quiz rally-type printouts like this one at the conservatory.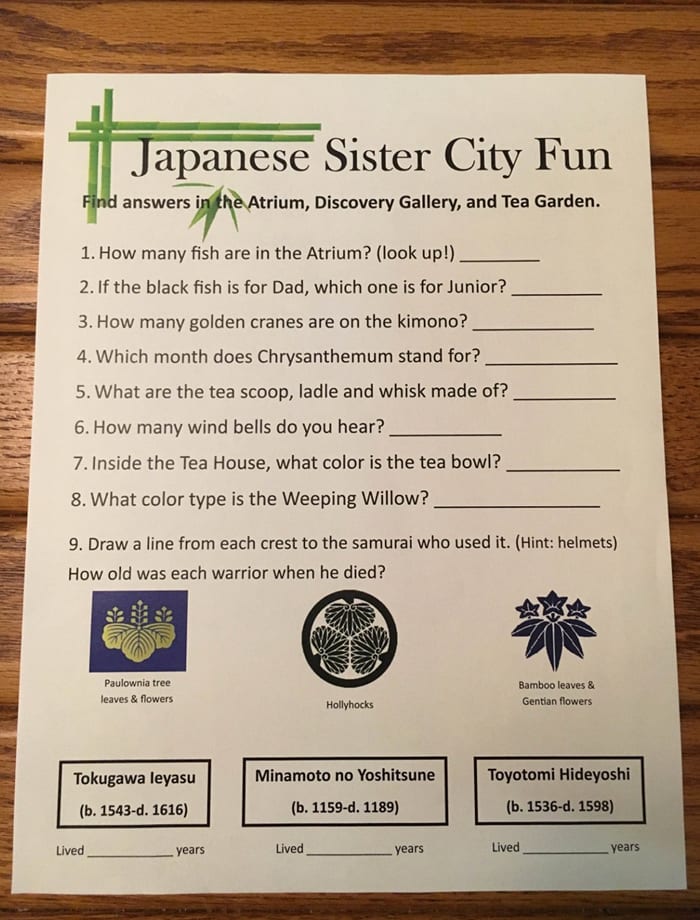 The back said, "Being in a Sister City is like having a Pen-Pal. Pretend you have a pen-pal in Japan. Write a letter or draw a picture for him or her. What would you like to tell your new friend about yourself, your family, and things you enjoy about living in America? What would you like to know about your Japanese friend?" underneath which was a large blank space, actively encouraging people to take an interest in Japan. There is also a community called the Bonsai Club.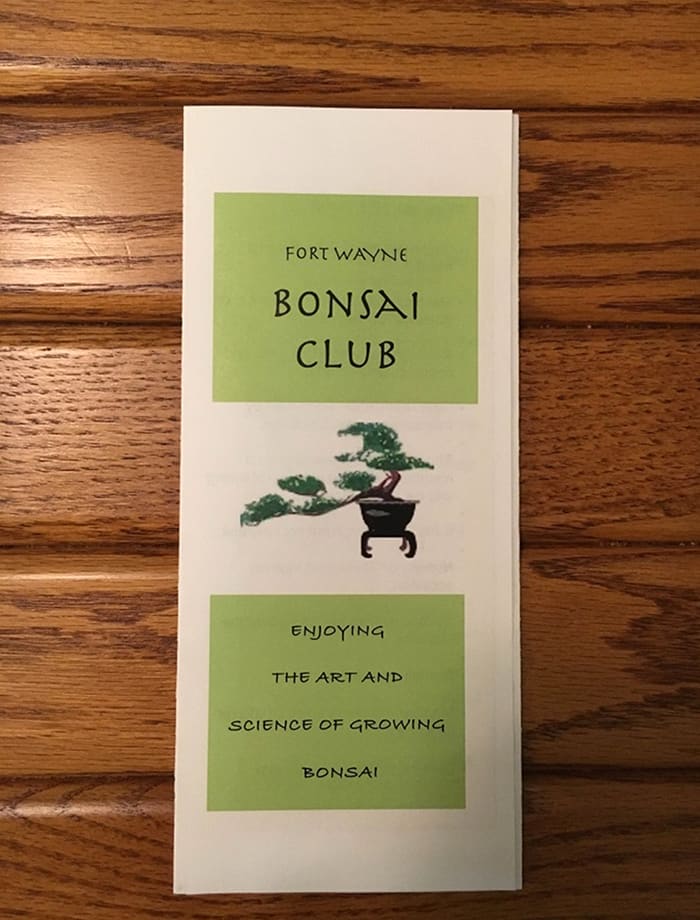 Nowadays, it is becoming rare to see these types of traditional culture even if you live in Japan. As a Japanese person, that there are people in an American city that is so far from Japan with a keen interest in Japan's "wabi-sabi" (aesthetic sense in Japanese art emphasizing quiet simplicity and subdued refinement) makes me both happy and embarrassed by my own lack of knowledge. I realized that I would have to look them up to know the original meanings and names of things even though I have seen and heard them before. This day made me reaffirm the feeling that I should know more about traditional Japanese culture and history as a Japanese person.
REPOTER
Erika Anderson

Age

Sheep( HITSUJI )

Gender

Female

Job

housewife
I moved to the United States in May after getting married. My hobby is baking.I want to spread the joy of delicate and delicious baked sweets I learned how to create in Japan.