Halloween and Thanksgiving are over, wrapping up the fall holidays. Next up? It's finally time for Christmas!! In the US, it's not too much to say that Christmas is the biggest event of the entire year. In this post, I'm going to tell you about the secret (!?) Christmas House—a place with no website or clear address, yet one that is famous among those in the know. We drove on and on for the better part of an hour down roads without buildings or anything else but cornfields on the right and soybeans on the left—traveling through endless plains as far as the eye could see. And plopped down right in the middle of the nothingness was a solidary white house. There is such a complete absence of landmarks that you wonder how anyone ever finds the place. It's strange. Outside is a Santa Claus flag and another that reads "OPEN."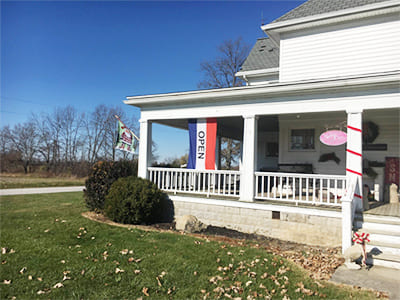 Without the flags, you'd drive right by it thinking it was just an ordinary house. When I first heard the word "Christmas House," I had no idea what to expect, and I showed up not expecting much at all. But the moment I opened the door, there were so many Christmas decorations packed in there that a cry of "WHOA!!" escaped me before I even realized it!!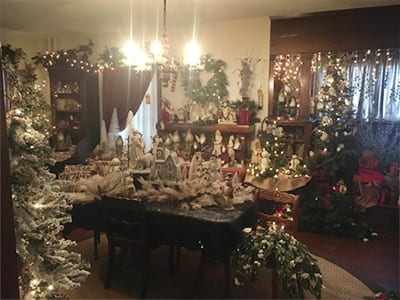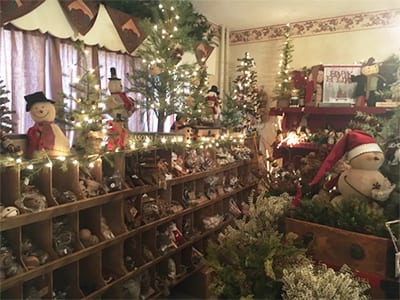 There were Christmas trees, ornaments, wreaths… anything and everything Christmas. What was so interesting was that even though it was a regular house, the entire thing had been transformed into the Christmas House—even the essential everyday rooms like the kitchen, bathrooms, and bedrooms were overflowing everywhere with Christmas.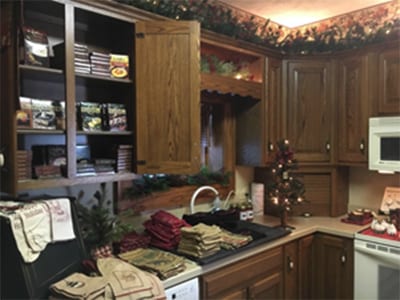 Left: This is the kitchen. Even the cabinets were packed with products on display.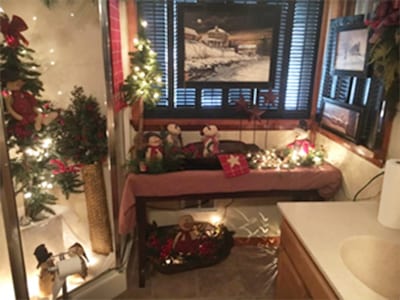 Right: And the bathroom! The little room to the left has a Christmas tree in it.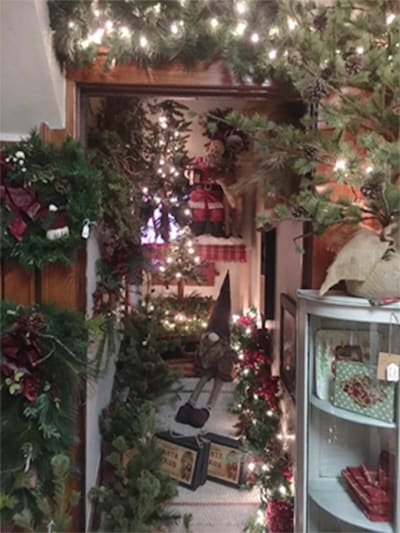 Can you tell what this is? It's the stairway to the second floor!
  "Wait… what? No way!!" I kept saying to myself. The fun of this place is discovering all the Christmas in places that would normally be used for everyday living. Then, when I went up the stairs and to the end of the hallway….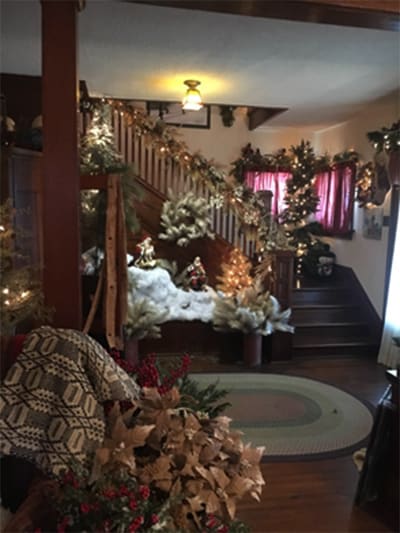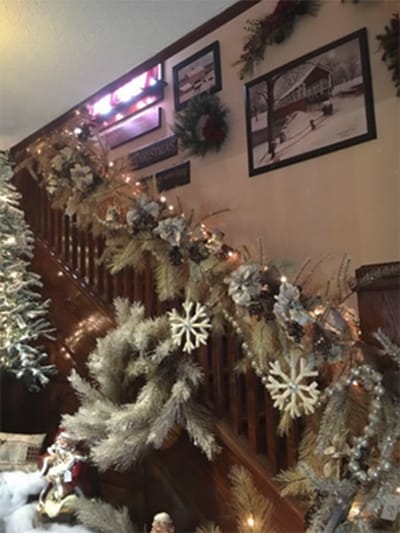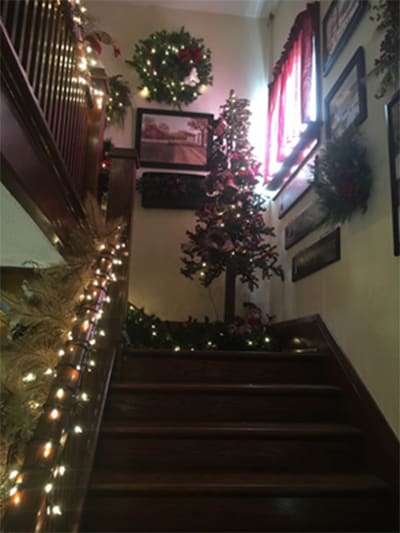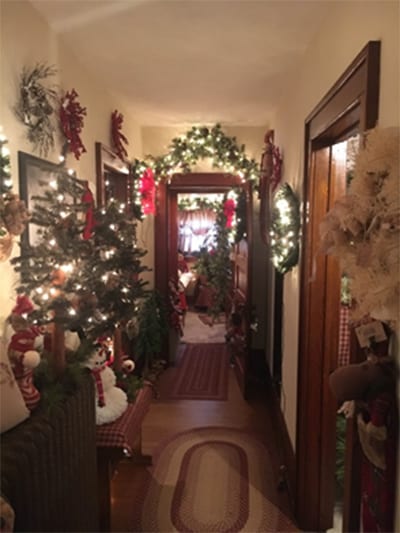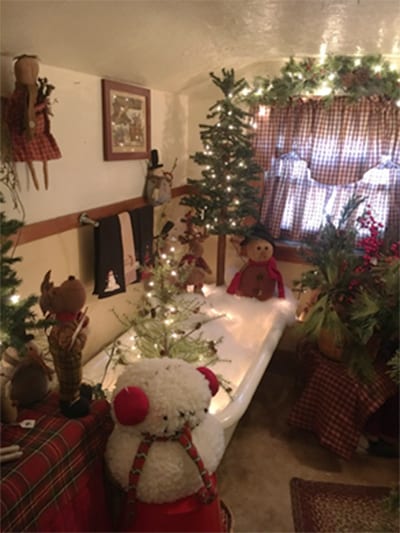 A bathroom! Its cozy low ceiling made the Christmas decorations look even more adorable. Even the bathtub was filled with fluffy cotton made to look like snow. There were tons of rooms in the huge two-story house. And though each one had its own color scheme or theme, they all seemed to tie together into an impressively nice design.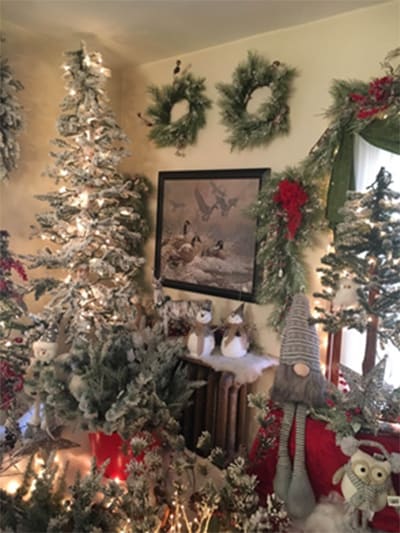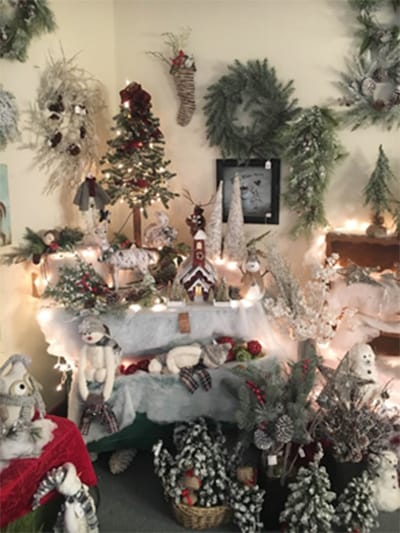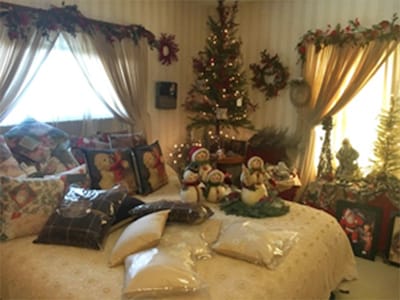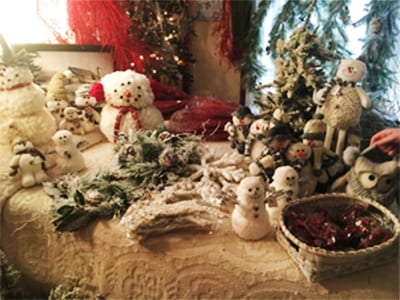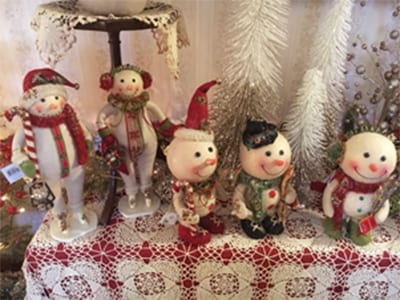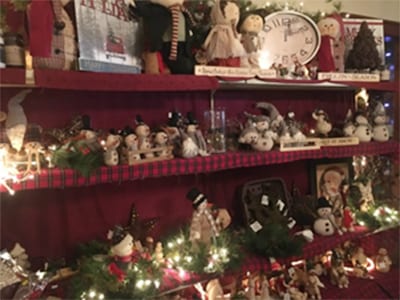 There were so many adorable, warmhearted Christmas goods everywhere that it was impossible to photograph them all. Every decoration in the house was for sale… and the prices were unbelievably reasonable. The woman who appeared to be the owner was also kind with a gentle smile. When I asked her about it, she told me that she started it about ten years ago and that the house had originally belonged to her grandmother. She must have really loved Christmas. The place was like a power spot of warmth and good cheer. Maybe it was just my imagination, but after being in the house, the cold I had coming on seemed to have left me and I felt strangely energized again. I don't think I've ever been to a shop that left such an impression on me. The Christmas House has no website or printed store information, so news must have gotten around by word of mouth. It's definitely the best Christmas shop I've ever been in, and I'll coming back every year for as long as I live here in Findlay! With warm wishes for you and yours this Christmas season.
REPOTER
Erika Anderson

Age

Sheep( HITSUJI )

Gender

Female

Job

housewife
I moved to the United States in May after getting married. My hobby is baking.I want to spread the joy of delicate and delicious baked sweets I learned how to create in Japan.