Halloween is over and Christmas mode has completely taken over the streets.
Although there is also Thanksgiving that is another main event, I want to use this post to share with you all the different types of Christmas tree ornaments in the United States!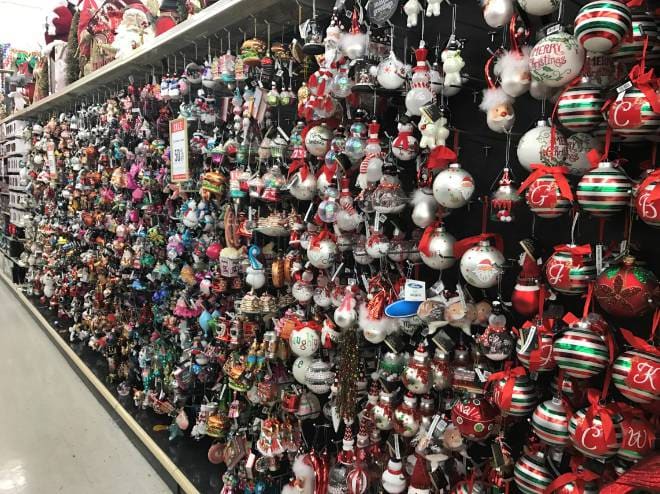 The scale of Christmas in the US where it is a major religious holiday is huge. In particular, the Christmas tree decorations are all unique and each one is high quality and truly interesting to look at. An essential part of Christmas trees is, of course, the ornaments. As you can see, there are tons of different types of ornaments!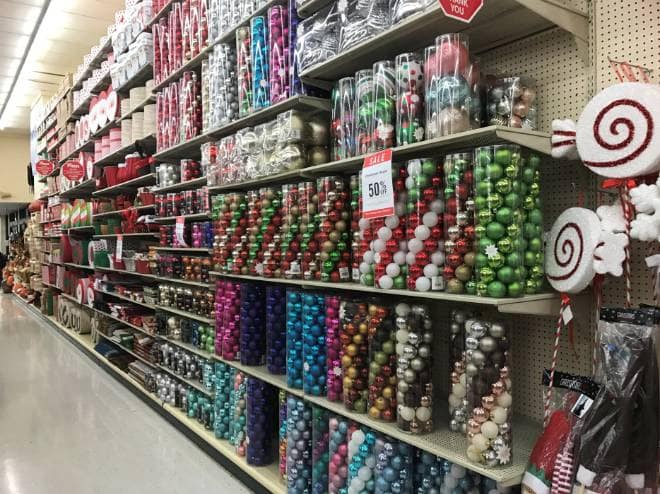 When you visit shops, you will find the orthodox-type ornaments, of course, but also character-based and other types of ornaments arranged by color or theme to help you find the ones you like.

A Hershey's Kiss ornament in that iconic shape, an American passport, even broccoli and bacon???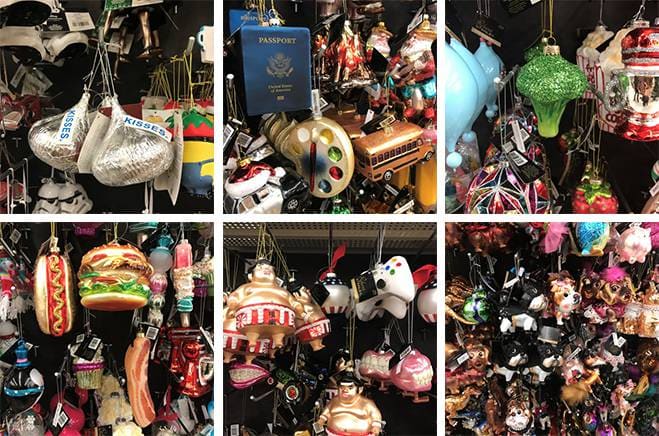 There is even an ornament of a Japanese sumo wrestler (grand champion)!!
Ornaments that say 'Baby's 1st Christmas,' ornaments with photos in them, ornaments with people's names or special dates on them...

There are loads of personalized ornaments. I am sure many families get ornaments every year.
There are also many different types of tree toppers. (I feel like they are usually star-shaped in Japan.)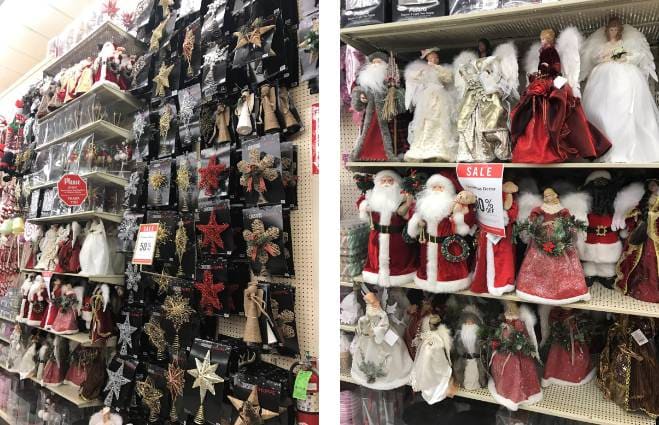 If you visit a glass shop, they offer wonderful services like carving your name or a message into the glass ornament for you.
At these shops, different kinds of ornaments are sold each year and there are many collector's items. They are all stunning, and I think they are worth buying even just for a collection.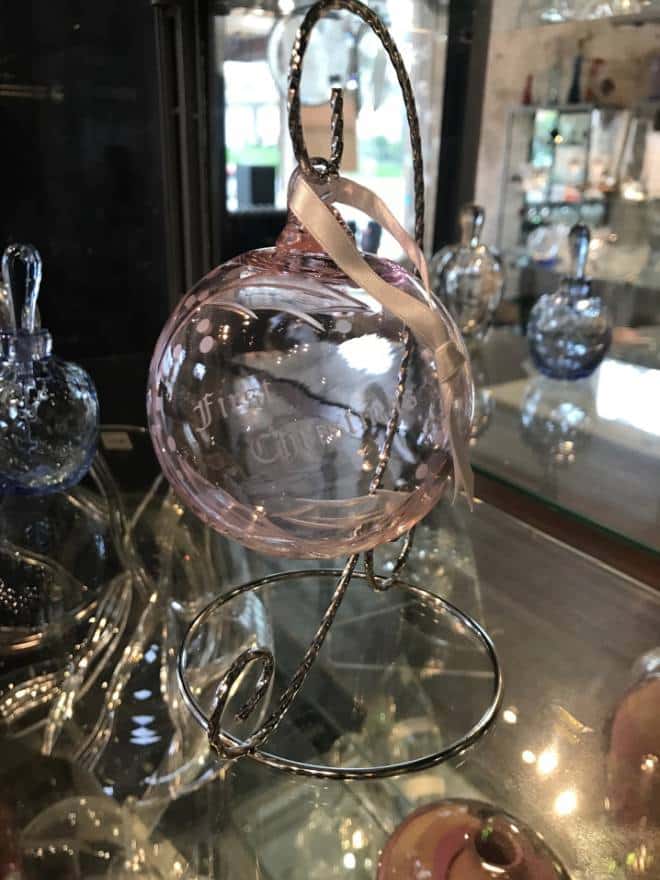 Custom-made, one-of-a-kind ornaments make perfect gifts. In fact, it is common to give a Christmas tree ornament as a gift in the US, and the recipient is always delighted. The other day, there was a young man at the ornament sales area of a shop who was asking the sales clerk for help because he could not decide on which one to get for his girlfriend. So romantic!
Since there are ornaments in all shapes and designs, you can surely find one that is perfect for you. You can get ornaments of things you were into or really liked a particular year, and I think I will also start collecting ornaments so I can look back at all the memories from each year every time I bring out the Christmas tree.
(*In my previous post on 'Everyday in the US and Japan,' I wrote that "in the US few homes have a doorbell as the homes in Japan do." I would like to make a correction -- this is the case in apartment buildings, but not in houses.)