The end of the year is full of major events. It starts at the end of October with Halloween, and is followed by Thanksgiving and Christmas. It seems like we just got through it all, but three months of 2020 have already passed in the blink of an eye.
Time really flies by fast.
It feels like we just got done with Christmas—and yet it will be here again before we know it.
Are you guys fans of Christmas?
Living in the US it always seems like the Christmas mood lasts forever, but even so I find myself enjoying it.
It's still only March, so I'm sure a few of you are wondering why in the world I'm talking about Christmas! The thing is, I found out about a special place the other day and I wanted to share it with you!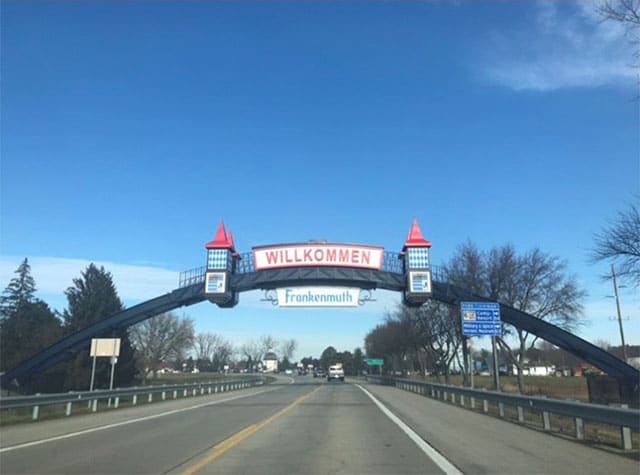 Frankenmuth, Michigan is about two hours by car from the town where I live, and apparently you can experience Christmas year-round in this town!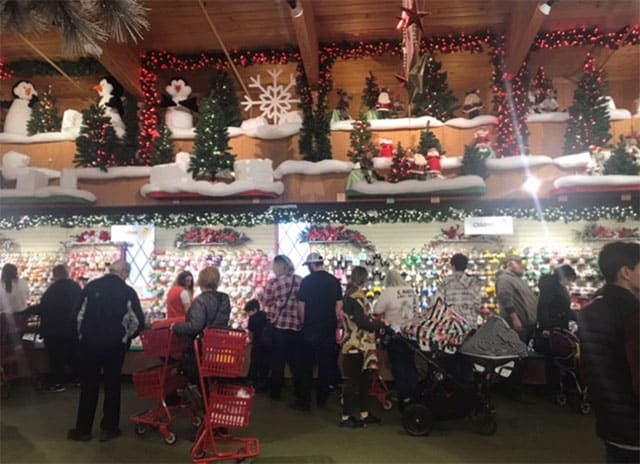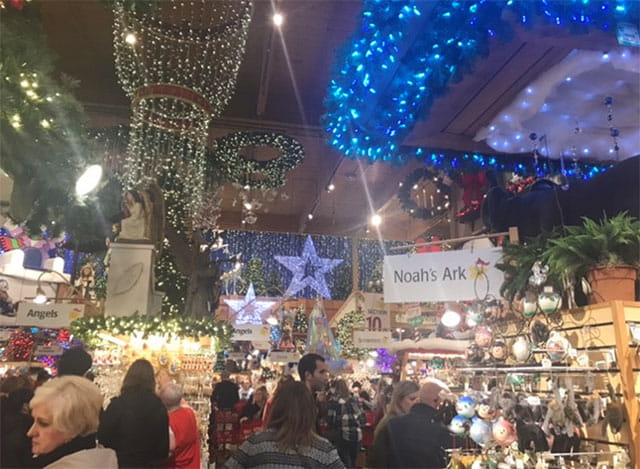 They even call it Bronner's Christmas Wonderland.
It's the largest Christmas store in the world! It covers more area than a soccer field… in any case, it's huge.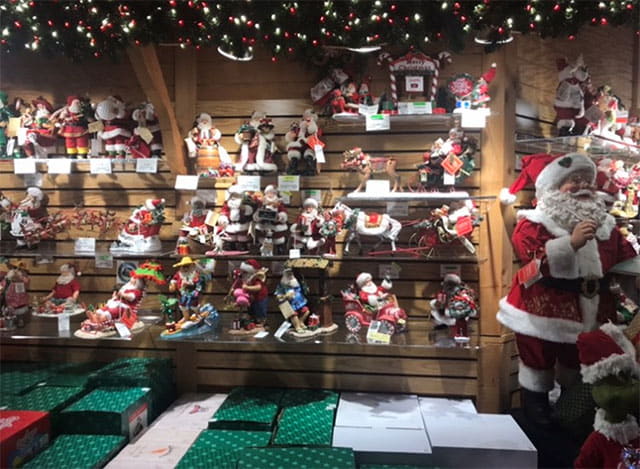 They of course have Christmas trees, but there are also ornaments, wreaths, stockings… basically anything and everything Christmas-related.
I bet anyone could walk in there and find the perfect ornament for them. They're all themed on favorite colors, foods, family, pets, events, hobbies, work, sports teams… the place is crammed with ornaments in every possible category.
They've even got all of these s'more ornaments (I talked about s'mores in this post:
https://kc-i.jp/en/activity/kwn/anderson_e/20160809/
).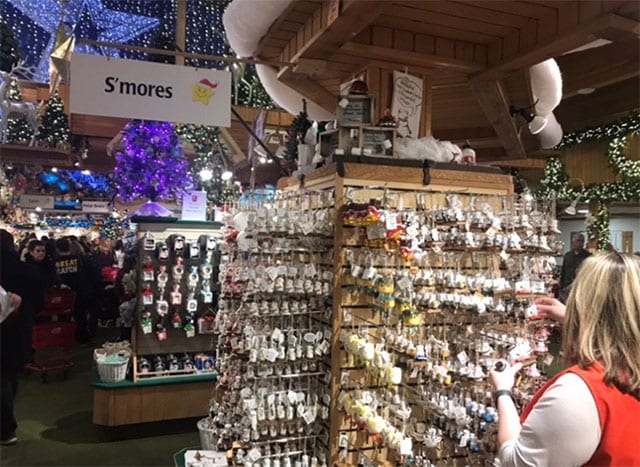 And ornaments for different countries!
I snapped a photo of the "Japan" section without thinking.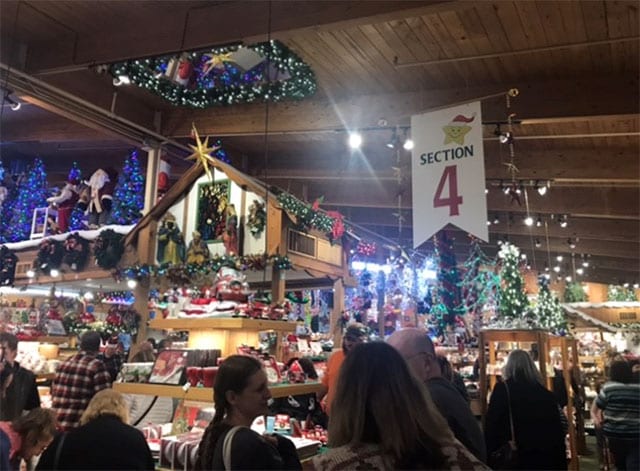 The place is divided up into sections, and I used the map they gave me at the entrance to get around… but the place is so huge and there are so many different types of things there… so many interesting products… that I ended up leaving without buying anything! (lol)
You can also have them make custom ornaments or stockings, which make great gifts or souvenirs.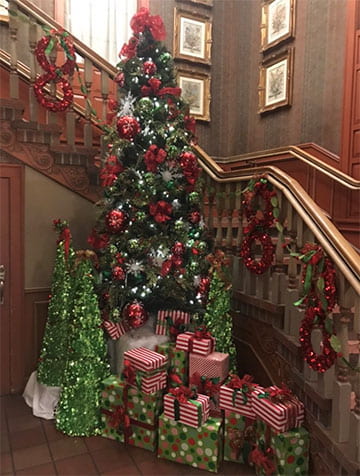 So the world's largest Christmas store is in the tiny town of Frankenmuth. The main street is lined with lots of adorable German-style buildings. I wanted to check them out, but it was insanely crowded on the day I went that we couldn't even find a parking space. It was also super cold with temperatures below freezing.
This area is just cold between November and February, so it's probably better to go once it warms up. In any rate, it's a town where you can get into the Christmas spirit at any time of year.
Next time I'd like to take my time walking around the town so I can tell you about all the wonderful little shops there.
If you like Christmas and you find yourself in Michigan, make sure to stop by Frankenmuth!