The concept that food is the basis of life is common throughout the world. In Italy, the market ("mercato" in Italian) is used daily as much as the convenient large supermarkets, and serve as the foundation for supporting the citizens' kitchens. The historical area at the center of Florence also has two large fresh food markets that can be visited every day of the week except for Sundays.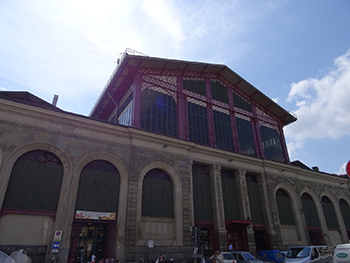 The storefronts at the market are lined with colorful vegetables and fruits, as well as countless varieties of cheese. The butcher shop offers everything from huge chunks of meat to selected parts that are cut to order for your specific cooking needs, creating opportunities for Italians, who are good cooks, to show off their skills in cooking.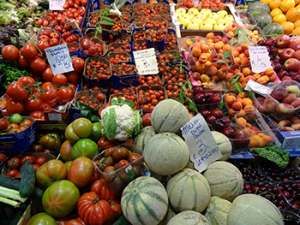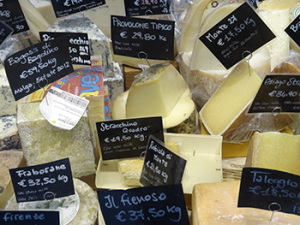 The Central Market is located at the center of downtown. From the back of the Basilica of San Lorenzo, famous for Michelangelo's Medici Chapel, it is about a five-minute walk while looking into street stalls selling souvenirs such as Florence's local leather products. This area has become a popular spot among foreign travelers for finding Italian specialty items.In order to further revitalize the city by utilizing this convenient location, the city of Florence and the business community joined hand in hand to promote a project themed around "tradition and innovation" as well as the "gourmet food oasis at the city center," and a renewed Central Market opened last year in April.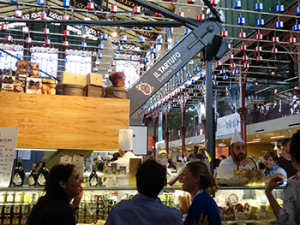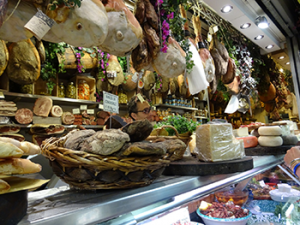 On the ground floor, the lively old market was left as is, and the second floor saw a reopening of a new contemporary open space that adds an Italian-design light interior and comfort to the display of a refined open ceiling that was constructed in 1874. Natural light shines through the glass fitted into 141-year-old cast iron frames on the walls, promoting an image of healthy foods.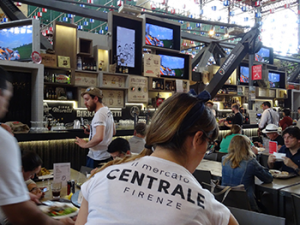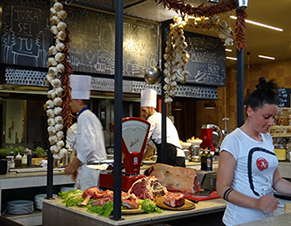 Within this large indoor space totaling 3000m
2
, there are twelve sections dedicated to food specialties such as pizza, cheese, salami, wine and gelato at the center, as well as a bar counter for drinking beer on tap while watching soccer on a big screen TV, counters for a wine seminar and truffles, a café, shopping space and even a section for cooking class.The market is open until midnight, has an easy payment method, consists of a food court where you can eat as much as you want of whatever you fancy and serves authentic food such as bread and fresh pasta prepared right before your eyes. With the synergetic effect from the fresh image of the ingredients on the ground floor, today, the market has become a popular gourmet food destination.By the way, do you know of the surprising connection between today's Central Market of Florence and the unification of the Italian state?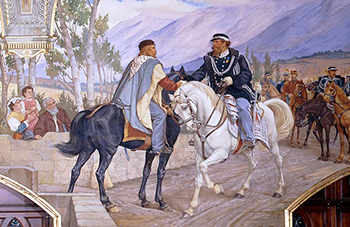 Modern Italy started with the Kingdom of Italy established in 1861 through unification by the hands of the king of Sardinia, Vittorio Emanuele II, and the famous Giuseppe Garibaldi 's works in military campaigns. During the five years between 1865 and 1870, the capital was provisionally transferred to Florence, welcoming the king and the cabinet. It was during this time that reconstruction plans were made for modernizing the entire city to make Florence a befitting capital, and city construction meeting the European world standard of a new plaza, road expansion, electric systems, etc., was carried out. Plans for the Central Market were made around this time as well, and was completed in 1874 by the best architect of the day using the most advanced materials and technology, in order to provide for the diet needs of the people, whose population increased by 270,000 over 50 years since 1865.2015 marks the 150th anniversary of the Italian capital's relocation to Florence. With hopes for the further development of the city, let us say, "Congratulations!"