New York is a fast-paced city but it can as well be a city of eternal contemplation.
It is the city par excellence, ideal for those who love the eclectic lifestyle and the loss of any reference point. And although my story begins like this today I wish to talk about food because in New York it would be nice to be hungry at any time.
There is food in every corner and from any cuisine you may think of.
Let's start with street food. For a quick, easy and inexpensive lunch, do not miss the food carts in the East Village. There are street carts pretty much everywhere in New York city but most of them offer cheap eats like hot dogs, donuts or sandwiches but in this corner of the East Village quality is top and variety is queen. You can find authentic Mexicans who will cook you some tacos to die for but also food from Poland, France, Vietnam and much more. Colors and flavors and guaranteed fun because to attract customers each street vendor 'performs' for the crowds.
If you want to go for a fast lunch but add a bit of elegance, the unmissable Dean & Deluca in Soho is a shop for gourmet products mixed with household items, books and whims of all kinds, with different corners where you can buy excellent food (fusion and not only), according to the take away basket formula or to be tasted on site.
The Plaza Food Hall is instead a chaotic space, in "technical" jargon an European-inspired food hall, with an atmosphere of a department store of taste. Pasta, pizza, sushi, all of first quality. It's a very pricey place too but it's worth the cost.
The Essex Street Market will certainly satisfy you, especially if you are a little bohemian in spirit.
You will find a kiosk dedicated to cheese with some very special selections. The one cooked on the grill will serve as a quick, cheap and tasty lunch.
The famous kosher pastrami sandwich at Katz's Delicatessen is as good as it is in the photos but you need to arm yourself with patience because it's always very crowded.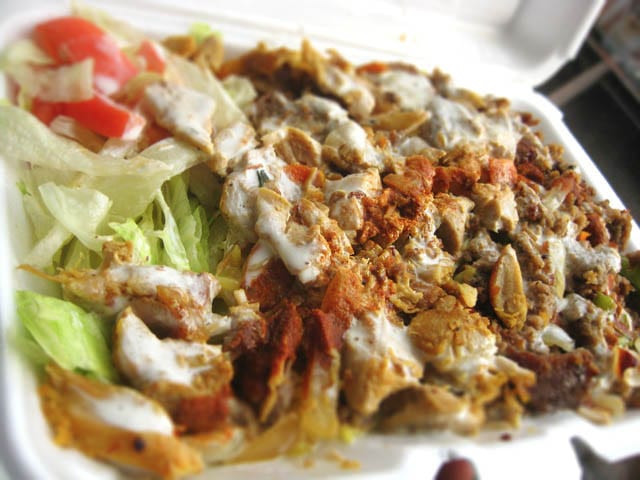 Although in the Big Apple you may have lunch and dinner at all hours, you must leave a portion of the stomach free for a brunch, the middle ground between breakfast and lunch that is able to pamper even the hardest of temperaments. My personal favorite is the Bottega Falai in Soho because they offer a traditional brunch and their cakes are nothing short of amazing. All in a welcoming and relaxing environment.
Last, but certainly not least, is dinner. Do not miss the experience of the New York pizza. Pizza is the number one food in the City and it's served everywhere but the best is perhaps the one served by Juliana's in Brooklyn. It is virtually impossible to find a seat unless you go for dinner early, but the portions are monstrous and it's genuine Italian pizza.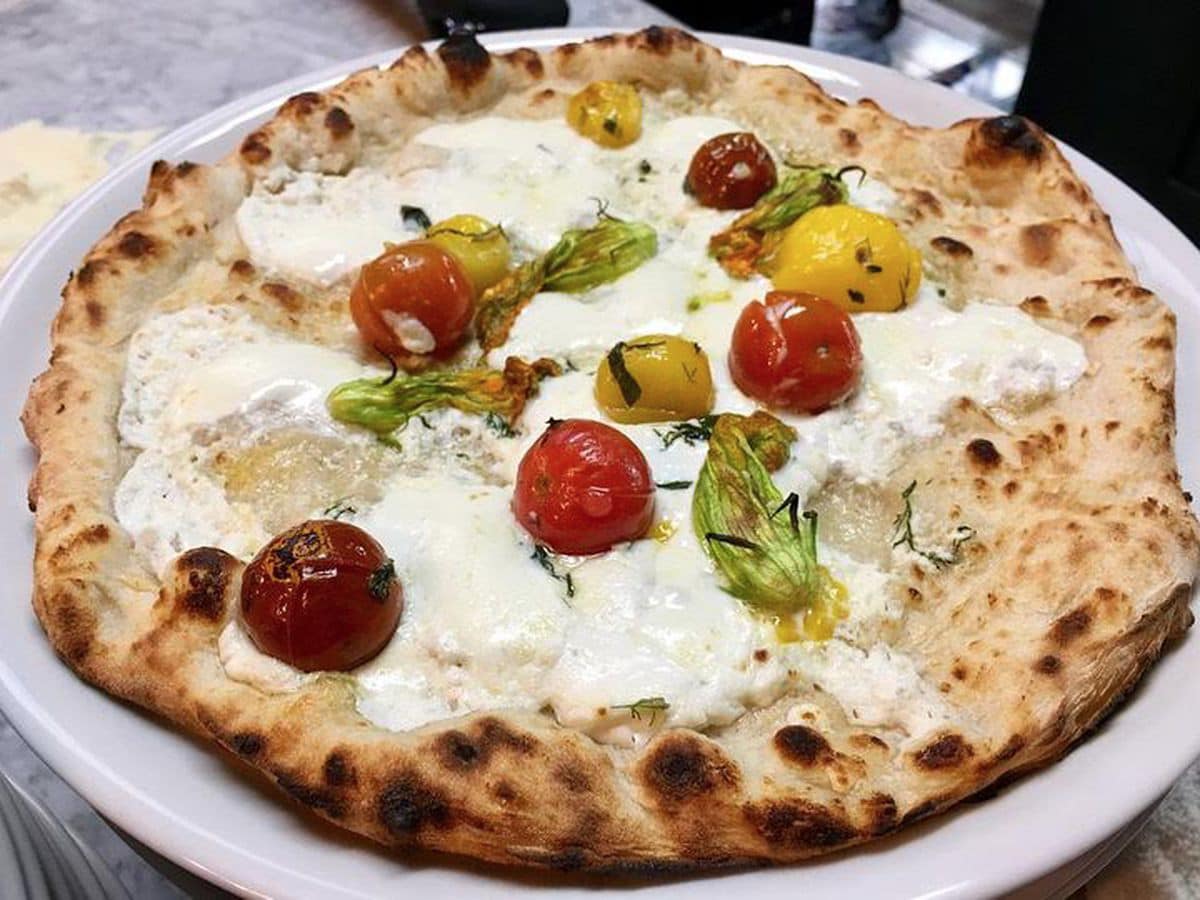 The second gem in the City is the oldest Irish pub in NYC, Mc Sorley. If you go in you will not settle for just a beer. They serve you at the rate of two pints at a time in very small jugs, purposely banged hard on the wooden table by the waiters, who are Irish too. Beer after beer, talking with the neighbors of the table (here the word privacy does not exist) and nibbling a sandwich with roast beef sprinkled with spicy mustard you'll feel cozy, like at home.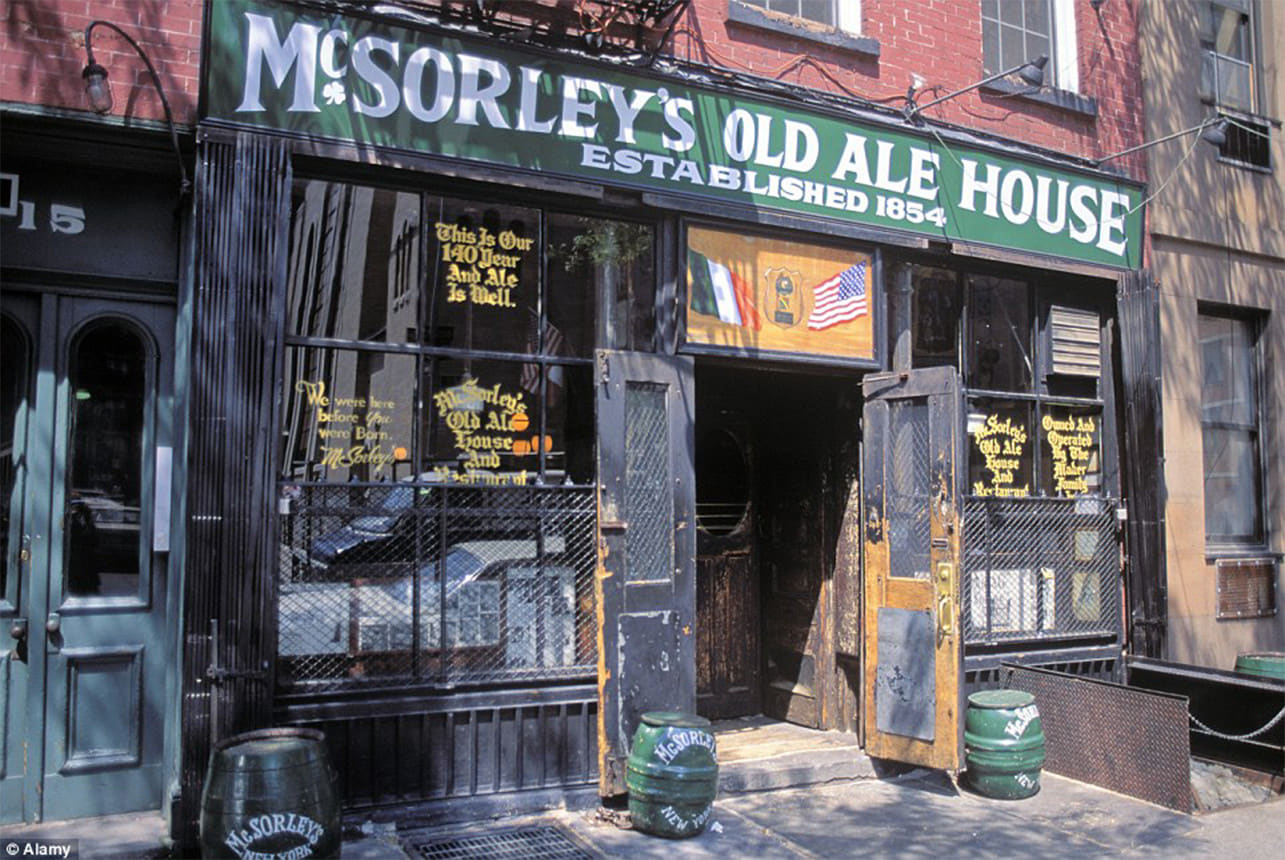 This Irish Pub is the first choice for dinner also because it has a joint steakhouse where to eat prime ribs.
NY is all of this. As well as much more. Come hungry.