Unlike downtown New York City, where everything has been commercialized in an exuberant way, the Gospel masses in Harlem have remained as they once used to be and they haven't lost their essence.
They are still an important part of the African-American culture and attending one is key to understand at least part of this culture.
For a few years, the churches of Gospel in Harlem, have been flooded with tourists trying to live this unique experience. The event is still popular, in fact, guests are sometimes turned away due to the lack of space but now also many locals come here because they feel welcomed and happy.
Many people would easily say: "I do not like going to church, I'm not a believer..."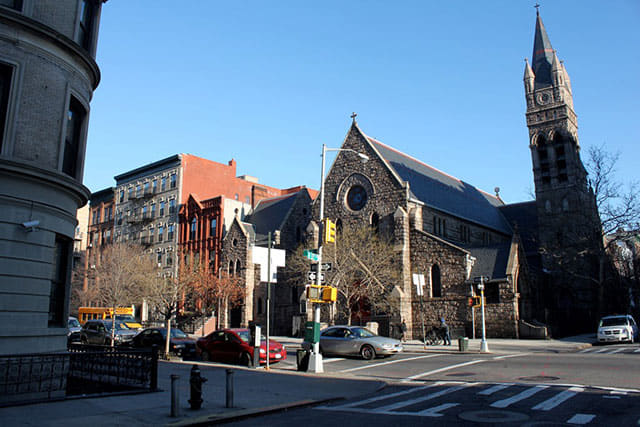 But if you still have doubts about whether this event is for you or not, let me tell you that more than a mass is closer to a live show or a musical.
Gospel music, also called spiritual music or evangelical music, is a religious music that was created in African American churches in the seventeenth century, but it was not until the 30s' that it really became popular.
Regardless of whether you are a God believer or not, it is an experience worth seeing at least once in a lifetime because it's a music that relaxes but also encourages people.
This music is usually softer in terms of rhythms than the Christian hymns.
Its name derives from the word godspel, which means "word of God" and refers to the fact that these songs invite people to believe and get closer to the Lord. In spite of having this divine relationship with the Creator, its lyrics are about all kinds of topics, not just religious ones, in fact Gospel speaks of life and values.
It is characterized is by the use of a large choir and in Harlem such choirs always encourage visitors to sing along even if you don't know the lyrics.
Harlem is the most religious neighborhood in New York and it's the beating heart of the African-American culture. This neighborhood is full of churches of all denominations, some of them original from the nineteenth century. Their number and diversity of cult demonstrate the great division of beliefs that exists, as well as the extraordinary influence they exert on New Yorkers from Harlem.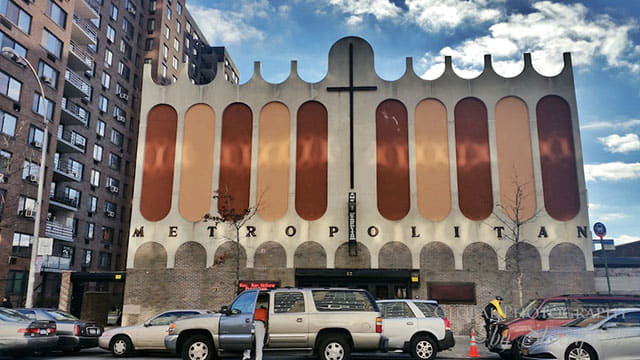 The Harlem neighborhood is between the East River and the Hudson River but, although people believe differently, it's usually safe if visited during the daytime.
In many of Harlem's churches you can attend the gospel music show by taking a seat in the upper floor so you don't bother the mass which usually begin between ten and eleven in the morning.
The most important thing to remember is that, although they have become a popular tourist attraction for Americans and foreigners alike, they are still religious services and not musical performances so it's always best to wear appropriate clothing and to remain silent.
There is not only mass on Sunday but also regularly on Wednesdays and these latter are less popular and therefore less crowded.
It's not possible to take photos so, unfortunately, I don't have photos of the choir itself to show you.
The Mass can last up to one hour and with the Gospel singing it can last up to two hours and leaving before its end is considered very disrespectful therefore you basically have to stay until it's over.
Although it's not a proper musical show and tickets are not sold to attend it, it's usually customary to leave a good donation for the church upon leaving.
The atmosphere is very welcoming and friendly and it feels like staying among friends.
It is a very funny mass (not like the ones in Catholic churches and I'm a Catholic so I know!) and being part of the public means that you will be encouraged to participate by dancing and applauding the whole time!